Apart from the new devices, we saw Apple announce a new payment solution last night which will only require you to carry your iPhone 6/6 Plus. Apple Pay is designed to replace your wallet and bring in a much easier and secure way to make transactions.
So how does it work? After you add your debit or credit card via iTunes and store it on Passbook (you can even take a picture of it), Apple Pay will create a dynamic security code rather than storing it on your device. To make payments at a store, just tap the iPhone (just like how we use NFC) and to confirm your transactions, the Touch ID will come into use making it really simple and quick. Even online payments will be done in a similar manner where you will have to select Apple Pay as the mode of payment and then place your finger on the Touch ID sensor to confirm.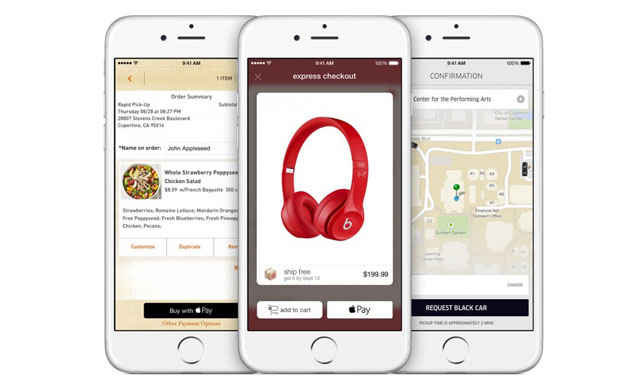 While this sounds like one of the best features to have on a smartphone, there are some concerns, especially when it comes to security, but, of course, Apple claims that it has got that covered and says that it is more secure than using your card. When you add your card, a unique Device Account Number is assigned which is encrypted and stored in a dedicated chip in the iPhone and even the Apple Watch. Apple says that these numbers are never stored on any of the Apple servers. When you make a purchase, the Device Account Number alongside a transaction-specific dynamic security code is used to process your payment. So your actual credit or debit card numbers are never shared with merchants or transmitted with payment. And in case you lose your iPhone, you can use Find My iPhone to block your phone or do a remote security wipe. It does sound assuring, but is it really that secure?
The other major concern with Apple Pay is that it will work only in the US, well atleast for now. While Apple is trying to reel in more partners, it will be really difficult for this system to actually work in countries where such payment options are still new, especially tap to pay. India is slowly adopting the online payment system thanks to the e-retail boom, but there is still a long way to go as the online shopping population is still small. A good way to start Apple Pay in India would probably be to target the online retail stores as well as food chains across the country. Tap to pay is still a challenge for a country like India as it requires for every store to have an NFC device which can seemlessly perform transactions.
What do you think? Will Apple Pay come to India anytime soon?