Just like with great power comes great responsibility, with great smartphones comes awesome accessories. Yes, I stole that from Spiderman just to make a case in point, but its true. The accessories market is one of the best places to look if you are thinking of enhancing your smartphone experience. In this article, I will introduce you to some great and handy iPhone accessories that you can purchase, all for less than Rs. 5,000. That's usually my budget for iPhone accessories and a lot can be bought in Rs. 5,000. While most iPhone users are aware of the usual selfie sticks, power banks and phone cases, here in this list where you will find some cool stuff that can increase your iPhones capabilities and functionalities. So let's kick things off and see what we have in store for you.
iPhone Cable Protector
All iPhone users know how delicate their charging wires are. I for one, have gone through 3 charging cables in 1.5 years of using my iPhone 6. The lightning cable starts tearing at the base of the connector and even if the cable continues to work, rest assured, its not going to do so for long, therefore you need a cable protector. These cable protectors can be clipped to the base of the connectors on both ends of the wire, preventing the it from bending or tearing. It's not so difficult to source them either and they are usually priced anywhere between Rs. 100 to Rs. 200 for a double pack. You can buy lightning cable protectors from any of the ecommerce portals out there. They are usually pretty easy to find and add a little bit ouf colour to the otherwise stark white cables.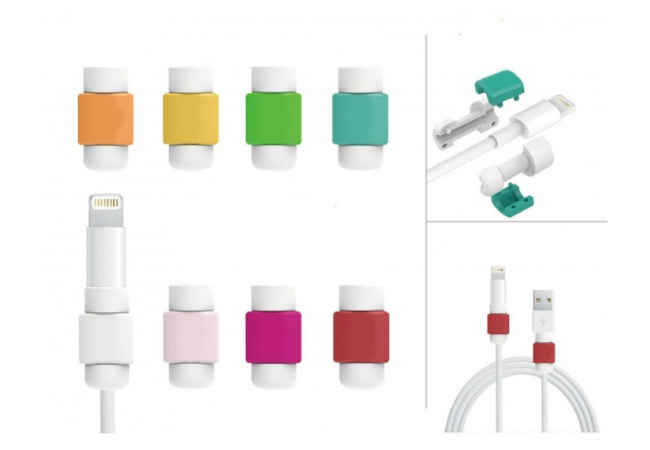 iOS USB Flash drive
While the iPhone also comes with 128GB of storage, not all of us can afford Apple's hefty price tags. So what do you do if you run out of storage on your 16GB iPhone or want more from than the high-end 128GB version? Well, worry not. You can go ahead and buy an iOS USB Flash drive. On one end, the flash drive has a lightning connector and on the other a USB connector. There are plenty of options available in the market for such drives. The most popular one being the SanDisk iXpand which comes for a price of Rs 3,500 approximately. There's also the Leef iBRIDGE Mobile memory iOS flash drive for Rs. 4,380. When attached, these tiny devices backup your camera roll automatically, freeing up space on your iPhone. They also backup your contacts and any other media you would like to get rid of from your iPhone. You can also use them as standalone USB flash drives to store videos and pictures from your computer or laptop, which you can later view on your iOS devices.
Lightning pin to Micros USB connector
Most iPhone users have a common peeve. Whenever we leave our chargers at home, unlike Android users, we can never find a spare charger. There have been many times I have found myself at a friends place with atleast 10 micro USB chargers lying around, but no iPhone lightning cable. Well, there's a tiny little connector that can come to your rescue here. The lightning pin to Micro USB adapter allows you to plug in your iPhone to any Micro USB charging cable and voila! you have yourself a charger almost everywhere. The original Apple lightning to Micro USB adapter will cost you about $20 (Rs. 1336), but much cheaper options are also available in the market, with prices starting from Rs. 50 and going upto Rs. 200. The only problem with these non-Apple adapters is that you can never really know how long they will last or if they are already damaged on purchase. Your best bet is to shell out a little more and buy the original.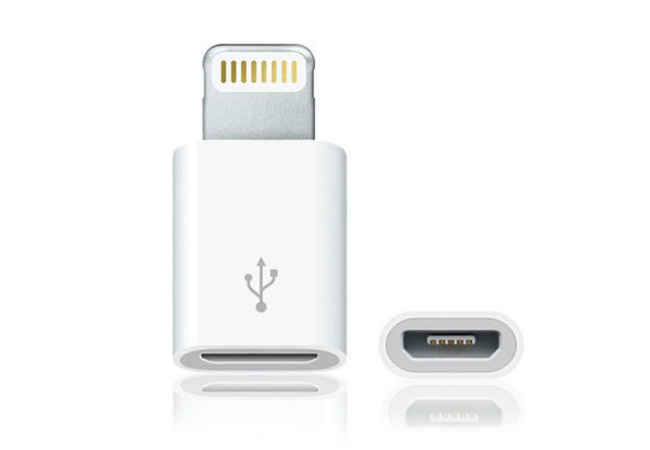 Lens Kits
Just like a DSLR, these days you can buy different clip-on lenses for your smartphones. Each lens kit is specifically designed for particular smartphones because the ring at the back of these lenses need to fit correctely on top of the phone's camera lens. So, make sure you purchase an iPhone specific lens kit. These kits come with tiny clip-on lenses such as a fish-eye lens, a macro lens and a wide angle lens. Using various lenses, you can create great effects for your pictures without investing in an expensive camera. Although the quality of these lenses cannot be compared to professional lenses, they are still quite handy for those who use their smartphones as a primary device for clicking pictures. Priced anywhere between Rs, 1,800 to Rs. 2,500, these lens kits usually come in packs of 3. I am thinking wide angle selfies. what about you?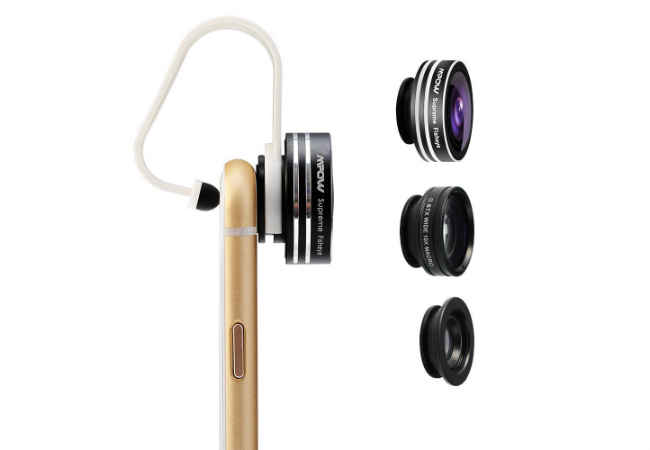 Unidirectional Multimedia Mics
If you have a podcast or if you are someone you takes a lot of interviews or even if you are one who loves recording voice memos, you would know that background noise is the most annoying thing in the world. Background noise can sometimes ruin your voice recordings and that's just not done. Presenting the unidirectional mic. A lot of companies make these and they can even cost as high as Rs. 10,000 for extremely professional grade audio recording mics, but if you want something small and portable, you can buy these mics starting from Rs. 3,000 onwards. The unidirectional nature of these mics minimises the background sounds, making it ideal for recording a single source. These mics usually come with a stereo mini-jack headphone output enabling real-time monitoring of what is being recorded using headphones or speakers. Some of them also feature sensitivity settings, allowing users to record up-close or distant voices.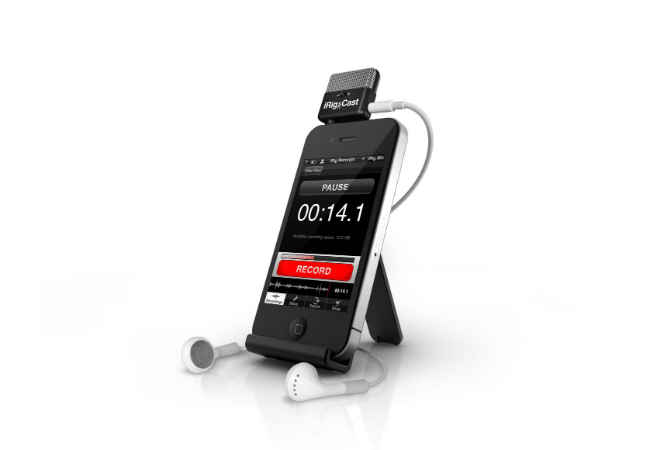 Magnetic Car Mount
Yes, there are a lot of car mounts out there in the universe, but I personally, hate something sticking out of the windshield of my car or something sticking on the dashboard. Hence, the magnetic car mount for the iPhone. Again, you can buy them from the various companies that manufacture these little holders, but the good ones will cost you somewhere between Rs. 800 to Rs. 1,500. These mounts have a built-in magnet which you can stick your smartphone on. The clip stand allows it to attach itself to any flat surface, best to clip it on the airvent of your car's AC. The stand uses no glue, hence you get to avoid those ugly adhesive marks. For comfort, you can also mount your phone in any orientation you prefer. Easy Peasy.