The new Intel® 11th Gen Core™ H-series processor range is designed to cater to gamers and content creators looking for a laptop processor and can meet their needs. The new processors offer a significant bump in performance over the previous generation. In fact, Intel® claims a 19% gen-on-gen multithreaded performance improvement. And who would say no to that?
The new processors offer the new Willow Cove cores that are fabricated using Intel's 10-nanometer SuperFin process technology. What's more, it also comes with Intel® UHD graphics with 32EU, which is based on the new Iris® Xe graphics architecture. In terms of connectivity, the new processors offer Intel® Killer™ Wi-Fi 6/6E (Gig+), which offers speeds that are up to 3x faster and up to 75% lower latency than legacy Wi-Fi. The processor's integrated Thunderbolt™ 4 support at 40Gbps, and offers a single, versatile port that supports a myriad of peripherals.
So, if you're thinking about getting your hands on a laptop with an Intel® 11th Gen Core™ H-series processor, then this piece might just be the thing you need to get started.
Those looking for something versatile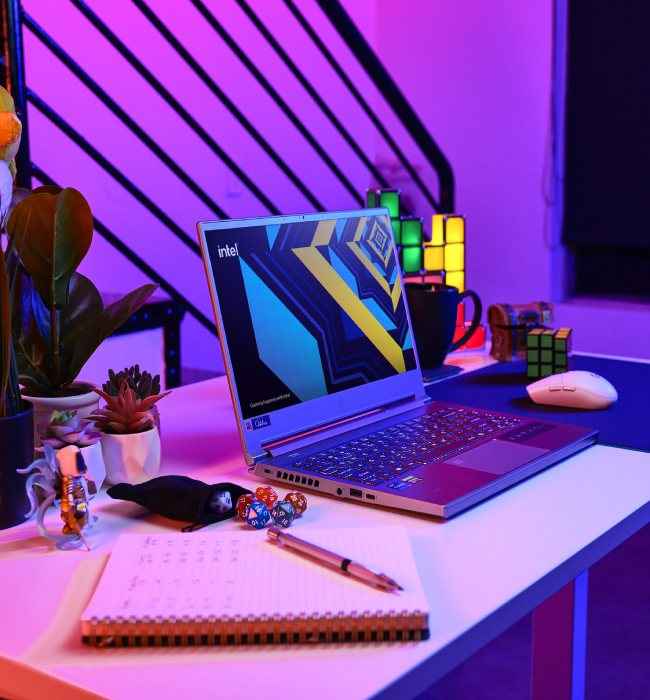 Sometimes, students and professionals may need something that is more than just adequate. They may need extra headroom to take on tasks that require more than the basics. As such, the Intel® 11th Gen Core™ i5-11260H or the Core™ i5-11400H might be just what the doctor ordered. This processor offers 6 Willow Cove Cores and 12 Threads of performance. As an added bonus, the Intel® UHD Graphics Xe 750 integrated graphics found on both processors is quite capable when it comes to photo/video editing, or even a little bit of gaming. The extra processing power gives users assurance that their laptop will be able to go above and beyond if the need arises. The Core™ i5-11260H offers a base clock speed of 2.6GHz*, with a maximum boost clock speed of 4.4GHz*. The Core™ i5-11400H ups the ante by offering a base frequency of 2.7GHz* and a boost frequency of 4.5GHz*.
Planning some high-end gaming or content creation?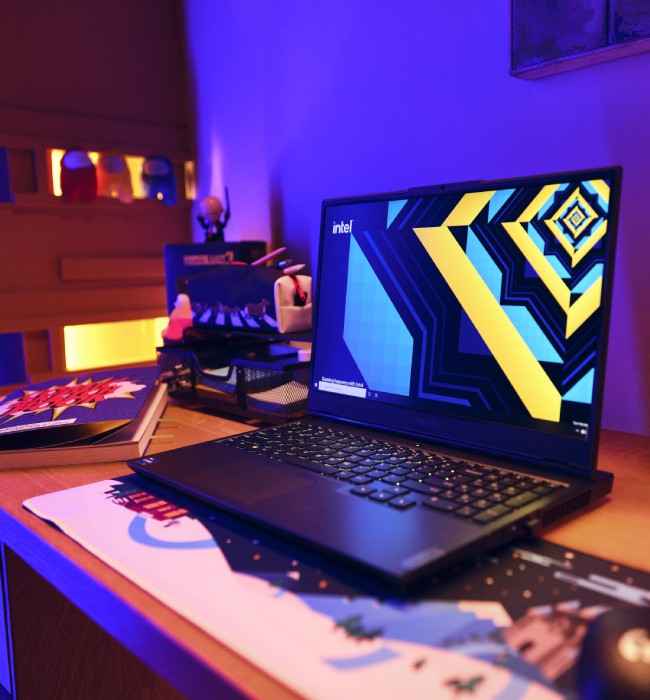 A laptop for high-end gaming and content creation needs to be powerful enough to handle some really graphically intensive games and software. It should also be able to take on 3D modelling if need be. As such the Intel® 11th Gen Core™ i7-11800H should fit the bill. This processor offers 8 Willow Cove Cores and 16 Threads of performance along with a base clock speed of 2.3GHz*, which goes up all the way to 4.6GHz*. However, to take things up a notch, consider the Core™ i9-11900H. This also offers the same core and thread count as its Core™ i7 brethren, but the base frequency is 2.5GHz*. However, thanks to Intel's Turbo Boost Max 3.0 technology, it can offer a max clock speed of 4.9GHz*.
The Beast!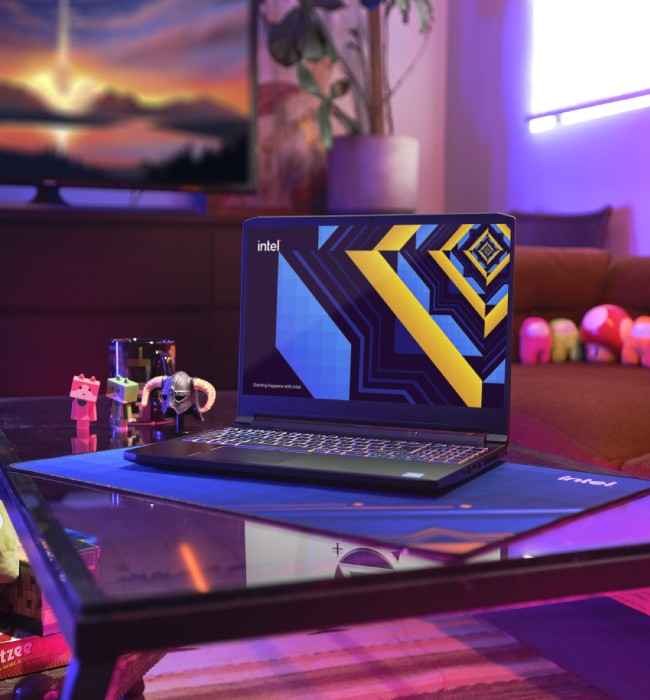 Now, this is what we're talking about! If you want a beast of a processor that can do it all, and then some more, then check out the Intel® 11th Gen Core™ i9-11980HK. Like the Core™ i9-11900H, it too offers 8 Willow Cores and 16 Threads of performance. Users also get a base frequency of 2.6GHz*, which goes all the way up to 5.0GHz*, thanks to Intel® Turbo Boost Max technology. However, eagle-eyed readers would have already noticed the K-designation of this processor and know exactly what that means. The Intel® 11th Gen Core™ i9-11980HK is completely unlocked. This means that the user is free to overclock the processor to meet their demanding needs. This could be anything from playing the latest AAA games in the highest possible graphical settings to using high-end video editing software to render high-resolution videos, provided it's paired with the right GPU, of course.
Still have a few questions? Why don't you join us for an AMA on the new Intel® 11th Gen Core™ H-series-powered laptops on August 5, 2021? During the AMA, experts from Digit and Intel® will be there to help you make the right decision. All you need to do is click here and register to be a part of the AMA. As an added bonus, the best question will get an Intel H45-based laptop. See you there!
*For details, visit: www.intel.com/PerformanceIndex . Results may vary.