The ultrabook segment has seen some great launches this year, with laptops getting thinner than ever before. They usually cost a bomb, though, and that's why an ultrabook shouldn't compromise on performance. Our goal here is to determine which of these three laptops perform the best, on day-to-day operations.
We have the HP Spectre 13, Acer Swift 7 and the Lenovo Ideapad 710s. All three are slim and light, feature 13-inch, 1080p displays and powered by latest Intel Core processors. The Swift 7 here uses a less powerful Core M7 processor, whereas the others sport Intel Core i7 processors. Before we begin our tests, here is quick rundown of all the specifications of the three.
| | | | |
| --- | --- | --- | --- |
| | Acer Swift 7 | HP Spectre 13 | Lenovo Ideapad 710s |
| Processor | Intel Core M7-7Y75 | Intel Core i7-7500U | Intel Core i7-7500U |
| RAM | 8GB | 8GB | 8GB |
| GPU | Intel HD Graphics 615 | Intel HD Graphics 620 | Intel HD Graphics 620 |
| Storage | 256GB | 512GB | 512GB |
| Starting price | 99,999 | 1,47,090 | 85,490 |
| Thickness | 0.98cm | 1.04cm | 1.39cm |
| Weight | 1.12kg | 1.11kg | 1.2kg |
Day to day workload
All three laptops handle day to day work quite well. We tested them with multiple tabs open on Chrome and none of the machines faltered or slowed down while testing. We also played high-res Full HD content, which showed no hiccups. It is only when we tried to run graphic intensive applications like Sniper Elite V2 that they faltered. Here, the Core M7 powered Acer Swift 7 was slower than the other two, although those weren't ideal either.
The slim form factor and lack of space means that the laptops get a little warm under normal workloads. So here is how they fared under normal workload.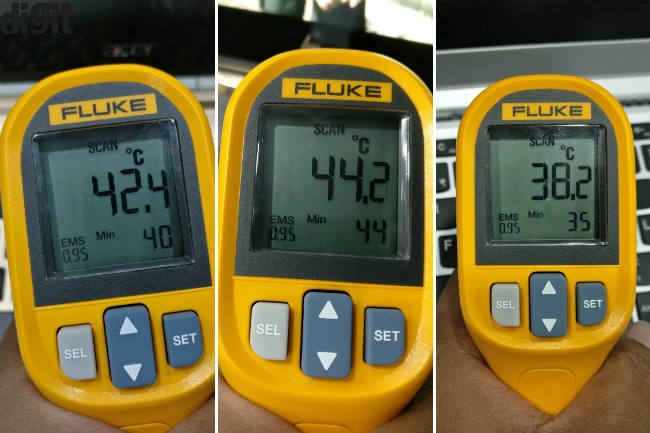 L-R (Acer Swift 7, HP Spectre 13, Lenovo Ideapad 710s)
3DMark stress tests
After normal workloads, we tested the laptops with more processor intensive tasks. We installed 3DMark on all the machines and ran stress tests with the Fire Strike Extreme benchmark. This is a graphic benchmark, which tests 4K capabilities of the device. We ran an 11 loops of the Firestrike benchmark, noting the heat generated by the machines during the test. Here is how they fared.
From the stress tests it is quite visible that the fanless Core M7 powered Acer Swift 7 is unable to cope with the heat and workload, and throttles the CPU down to less than 50% of its capacity. With that it manages to maintain consistent core temperatures of around 62 degrees, but the average frame rates remain the lowest at 2.99fps.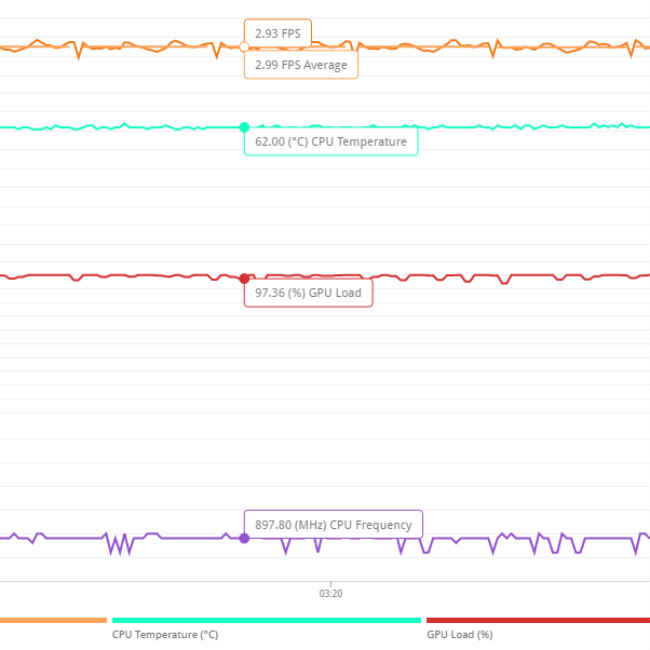 The HP Spectre does a better job under stress. Credit for that mostly goes to the more powerful Intel Core i7 processor and HP's use of hyperbaric cooling system. That said, the Spectre also throttles to almost half of its speed and at about 1.4GHz, generates frame rates of about 4.3 fps and maintaining 64 degrees of temperature.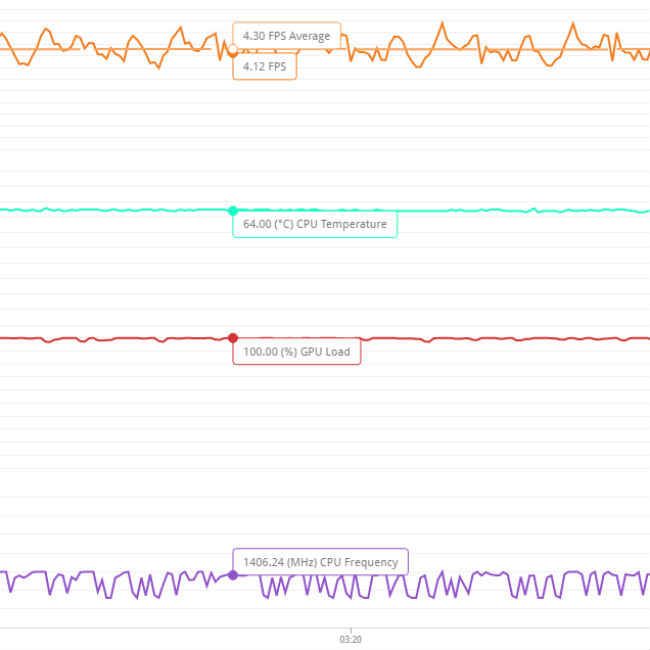 The Lenovo Ideapad 710s is not as thin and light as the other two and hence offers better airflow, making it the faster of the two, but not by a large margin. The Intel Core i7 on this laptop manages 4.8 fps and surpassed 2.0GHz clock speeds during the test, but the temperature goes upto 67 degree celcius.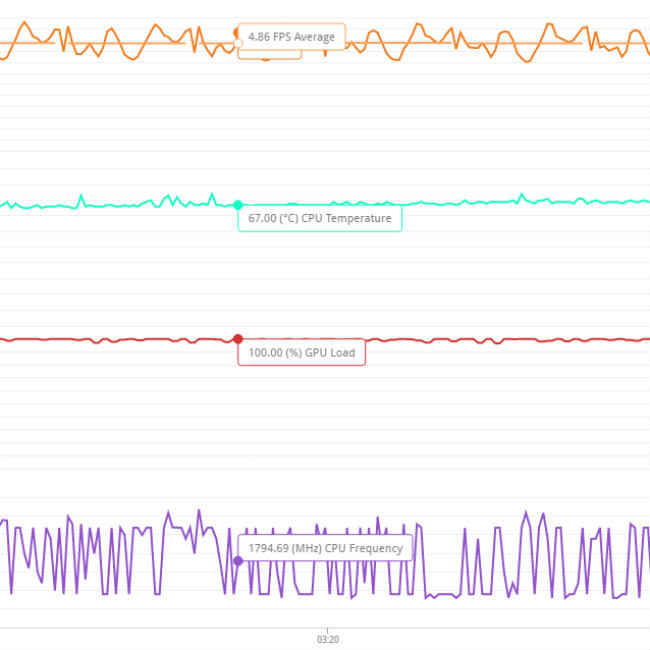 Out of the three, the slightly thicker Ideapad 710s turns out to be the best performer. This is partly due to better airflow through the machine and also because the Intel Core i7 is just that powerful. However, the HP Spectre, which is the best second best performer is much lighter and thinner than the Ideapad. As for the Acer Swift 7, which is the slimmest laptop in our comparison, it seems to be good only for browsing, surfing and movie watching, as the Intel Core M7 does not have the best performance here.