When your laptop is damaged, you would want nothing better than a quick and speedy resolution. Lenovo knows this very well, which is why it offers a special service called PremiumCare Service. The service aims to offer customers piece of mind by offering multiple forms of specialised support under a single umbrella. Here's a quick look at some of the features offered by Lenovo PremiumCare Service.
24x7 technical support
Machines usually don't look at the clock before wrecking havoc. Lenovo PremiumCare Service offers round the clock support, so all you need to do is give them a call, and they will solve the problem for you day or night.
Loaner unit
Instead of leaving you high and dry when your laptop is out for repairs, Lenovo PremiumCare Service offers a loaner unit that you can use in the meantime. This means that you don't have to wait for your laptop to return from repairs, in order to continue working.
Zero tolerance to dead pixels
Lenovo knows how annoying and distracting it is to have dead pixels on your laptop screen. That's why it offers a complete screen replacement with PremiumCare Service. Lenovo says that you can get the screen replacement even when there is a single dead pixel.
OS reinstallation
Losing all your data is bad enough, plus the reinstallation of OS can make any person cringe. Lenovo PremiumCare Service promises to reinstall the OS for you, ensuring that you get back to recovering your data ASAP.
Single resource for technicians
Instead of jostling between multiple technicians, Lenovo PremiumCare Service gives customers a single point of contact for all their issues. These technicians are trained to resolve a multitude of issues with ease.
Getting started assistance
Lenovo PremiumCare Service also offers assistance right from the get-go. Get step-by-step guidance via phone right from the bootup all the way through the basic setup process.
Rapid 2-hour email response
Time is of the essence when a laptop refuses to work. Lenovo PremiumCare Service assures customers that they will also get to avail speedier responses from its technicians. In fact, the company says that users can expect a 2-hour email response.
Parts prioritization
With Lenovo PremiumCare Service, you get prioritization parts for your laptop. This ensures that your laptop gets repaired faster and you don't have to wait around for too long.
Modern PC with SSD
4X faster speed
Upto 34% Longer Battery Life
Load 4.7X Faster video Call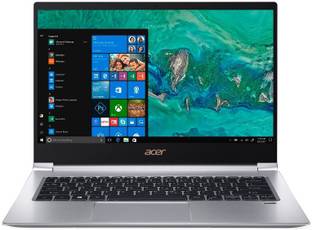 Microsoft Modern PC store
Work, Learn & Play at Home
Upgrade to a Modern PC
Windows 10
[Sponsored]