It doesn't matter if we're scientists or students; a long battery life is what we look forward to the most in our smartphones. Our computers are no exception. We want that extra hour of unconnected freedom so we can finish writing our project report on an empty train. We want those precious minutes of cable-free power so we can complete the movie we started watching with our friends.
Choosing a laptop with the longest battery life in its segment is undoubtedly hard, but there are a few factors that decide how long you can go without needing a power socket. These factors might help you swing in the right direction:
Battery cell count: The more, the merrier
Every cell in the battery has a certain capacity to hold charge. The more the number of cells, the bigger the capacity of the battery. For example, a 9-cell battery has fifty percent more capacity than a 6-cell battery of the same model. Laptops typically come with 4-cell, 6-cell, or 9-cell batteries. Other uncommon variants may exist. A higher cell count in the laptop's battery always translates to a higher charge capacity, thereby translating to longer hours on battery power.
Having said that, it's important to know that the weight of a battery increases with cell count. For instance, a 9-cell battery will be heavier than a 6-cell battery. Weight, therefore, must be an acceptable trade-off for you in your hunt for a laptop with a long battery life.
SSD over HDD: Every gram counts
The SSD (or Solid-State Drive) is the modern replacement for the HDD (Hard Disk Drive) in many laptops of today, especially in thin and light laptops. An SSD weighs less and saps less power from the battery because there are no moving parts involved in it. Unlike in an HDD, there's no need to spin a platter or move a head around.
The trade-offs here will be price and capacity; an SSD generally costs more and is smaller in capacity when compared with an HDD. An SSHD (Solid-State Hybrid Drive) brings you the best of both worlds, but still uses a moving magnetic drive. So, there's nothing like an SSD if you want to eke out more minutes on your laptop.
Display: Lose the touch, drop the pixels
High-resolution displays on laptops consume more power as the GPU is required to send more data across to the screen of any given size. Displays that are relatively smaller in size and lower in resolution consume less power, thereby making the battery last longer. A laptop with a 13-inch display tends to consume lesser power than a laptop with a 15.6-inch display.
Laptops with a touchscreen also tend to draw more power and drain the battery faster. This is because a touchscreen constantly looks for touch inputs even when it is idle. If you can do without it, consider buying a laptop without a touchscreen to make your laptop battery last longer.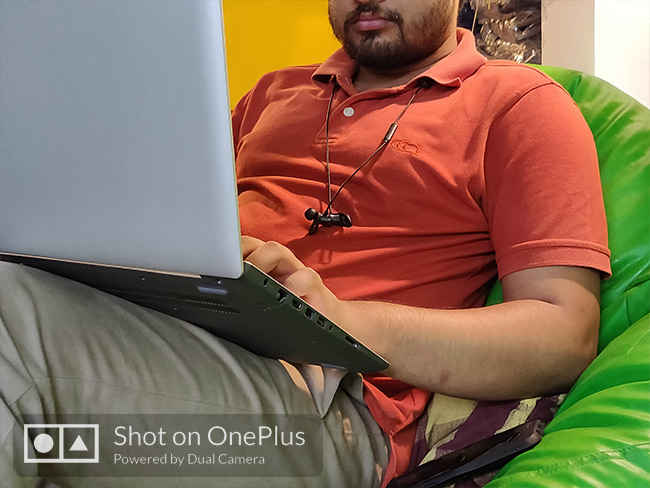 Processor: Going mobile
Regular and top-end processors are great for crunching large amounts of data quickly, but are also power-hungry. Since your focus is on long battery life, consider opting for a laptop with a low-voltage processor. Intel's Core M family of microprocessors is specifically designed for low power consumption while retaining performance similar to that of regular processors.
Possible trade-offs include a slight cut in performance and a rise in temperature. The base of laptops with a mobile processor could get hotter than usual as they employ a fanless design.
Processor: Having it all
Money no bar, it is possible to have a laptop with a sophisticated processor that's not meant specifically for low power consumption, given you're able to find the right combination of hardware. Most thin-and-light laptops these days aim at achieving longer hours on battery power while keeping heat to a minimum. CPU-makers like Intel too strive to make each new generation of CPUs more power-efficient than the previous.
For more laptop buying guides, check out our Back to College microsite here.