Apple's new MacBook Pro 13-inch with Retina display gives the insanely picky visual artist a new, more portable sidekick. The MacBook Pro has been redesigned with many of the features that made the Apple MacBook Pro 15-inch (Retina display) such an attractive laptop for the graphics arts set.
The MacBook Pro 13-inch with Retina Display feels sturdy in the hand, weighing less than four pounds (3.57 pounds). The non-Retina Apple MacBook Air 13-inch (Mid 2012) is lighter by just over a half pound (2.96 pounds).
The new MacBook Pro's screen swings open smoothly, similar to the other MacBook laptops. Since the Retina MacBook Pro uses flash storage instead of a spinning hard drive, the system boots up quickly, and apps launch much faster. Flash storage also allows the MacBook Pro to use Apple's PowerNap, which updates social media, email, contacts, and location tracking even while the laptop is asleep.
The mid-priced model we looked at comes with 256GB of flash storage, which is plenty usable even for those who need to use Windows through Boot Camp or VMs like Parallels Desktop. If you need to add on storage, two USB 3.0 ports and two Thunderbolt ports are available to connect external drives. You can also use the built-in SDXC card slot for extra storage, though the card will stick out a bit while in use. An HDMI port, headset/headphones jack, and a MagSafe 2 charging port are the other user accessible openings on the side panels.
The screen is crisp and bright, boasting 300 nits brightness and a 178-degree viewing angle, due to its In-Plane Switching (IPS) display. It has a 2,560-by-1,600 resolution. Photos and videos look excellent on the Retina display, potentially cementing visual artists' relationships to Apple. Glare is still present due to the glass bonded to the display, but it's subdued, and as a result dark colors and blacks are rich on the screen.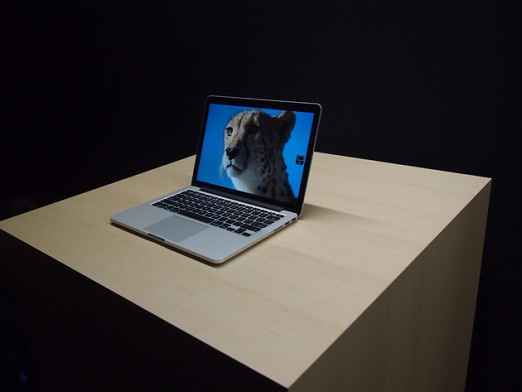 ---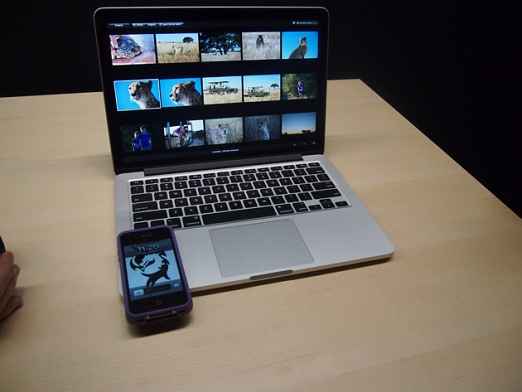 ---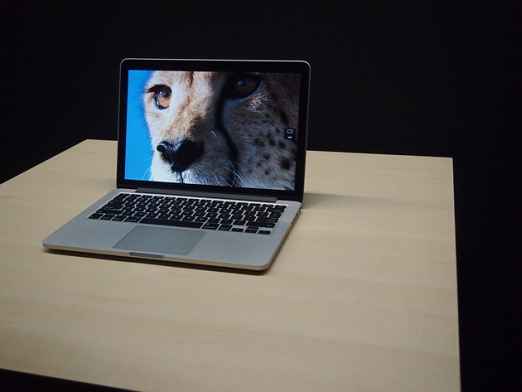 ---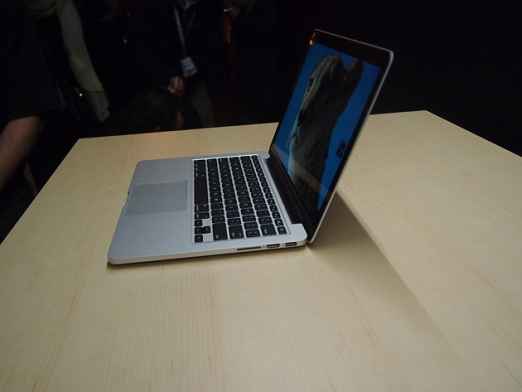 ---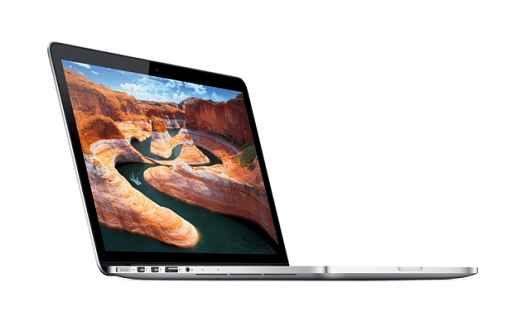 ---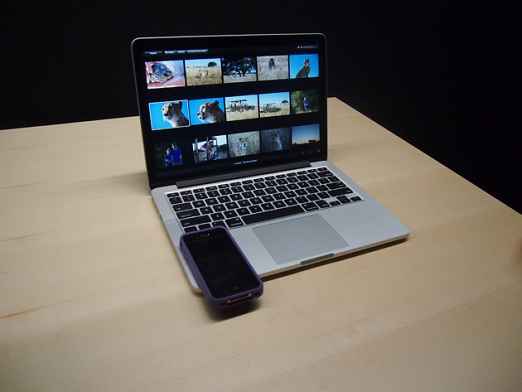 Copyright © 2010 Ziff Davis Publishing Holdings Inc