The joy of expressing oneself through words is a wonderful ability, often hampered by a poor keyboard. College is a time when you're going to be spending a lot of time typing up assignments. Summer's almost over and it's time to head back to school or college. It's the perfect opportunity to pick up a new laptop that will not allow you to express your words effectively, but also make the experience a lot more enjoyable. Here are some points to consider before you buy a new laptop.
The Important Stuff
Weight
The laptop is going to be your sacred diary, your dependable notebook, your sturdy journal. You want it to be rugged, but also lightweight. It's crucial to consider the weight of the laptop if you're going to use it mostly for writing. A laptop weighing in under two kilogrammes is considered healthy. Look for the Intel-coined term 'ultrabook' on the models you shortlist as it's a good indicator that the model has been designed for lightness and power efficiency.
Display
The size of the laptop's display is proportionate to its weight. A 14-inch model should be ideal for writing. Any smaller and the keyboard gets crammed; any larger and the weight of the laptop mounts. And as far as display resolution goes, the mantra the higher the better always applies.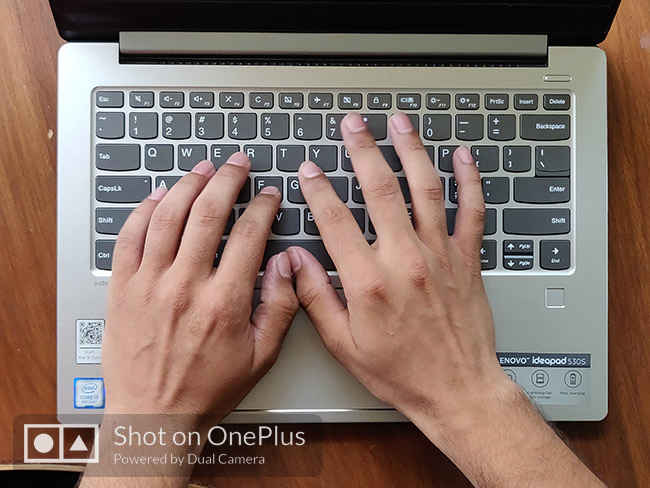 Keyboard
If the screen of the laptop is your paper, then the keyboard is your pen. You want the keyboard to be long-lasting and comfortable. A good keyboard for writing must score well on these attributes:
Size
While the laptop can be compact, it simply must feature a full-size keyboard. That means having a dedicated Home, End, Page Up, Page Down, Insert, and Delete key. If these functions are accessible only through a combination of keys, think twice before accepting it. When writing and editing a document these keys, including the arrow keys, are essential for easy navigation and correction.
Quality
A good keyboard is one where the letters and symbols on the face of the keys are clear, large, and intelligible. A visual inspection of the keys before typing should help you judge if the keys are easily identifiable.
Tactility
While the throw of the keys—or rather, how deep the keys travel when pressed down—is mostly a question of preference, it's essential to figure out if the keys offer a good tactile feeling while typing. In other words, the press of a key on the keyboard must really feel like an unmistakeable press on our fingertips. With some keyboards it's easier for our brains to register a keystroke, and with others it's harder. This feeling of surety that we have actually pressed a key down is what prevents mistyping when the pace of typing picks up.
Storage
Consider opting for a model with an SSD (solid-state drive) over a typical hard drive as it makes the computer boot and access files faster. It also reduces the weight of the laptop slightly. You might even have the option of an upgrade at the time of purchase.
Battery Life
A long battery life is a boon on days with long power cuts. Some laptop models come with an option of a larger battery. Look for these if a long battery life is critical.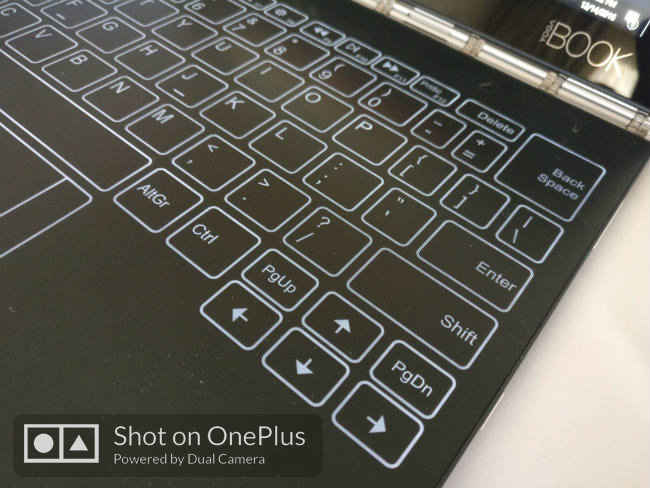 The Not-so-important Stuff
Processor
A very basic processor can get the job done for most writers. However, writing could involve a fair amount of research. And so, bearing the requirement of a pleasant web browsing experience in mind, we could pick one from the Intel Core i3 and AMD A4 series of processors.
Memory
Four gigabytes of memory is essential for Windows to run smoothly. Anything beyond that is an added bonus.
For more laptop buying guides, check out our Back to College microsite here.