Choosing between a mid-sized laptop is not exactly an easy task. While choosing the internals can be a bit of a hassle in its own right, choosing the right size can be a dilemma in its own right. Should you pick up a 14-inch laptop, or a 15-inch laptop? Well, let us go over some general pros and cons to help you come to a decision.
14-inch laptops
One of the biggest advantages that a 14-inch laptop has over its 15-inch brethren is size. A 14-inch laptop is generally smaller which makes it more compact. This in turn makes it much easier to carry around. In other words, a 14-inch laptop is ideal for those to travel about a lot and tend to work on the go. Of course, with such a compact form factor, it can be hard for manufacturers to place powerful hardware and efficiently cool at the same time. As such. 14-inch laptops may have a slight performance disadvantage over larger laptops.
15-inch laptops
Interestingly, the biggest advantage of a 15-inch laptop over a 14-inch laptop is also its size. The larger display on the laptop makes for a more immersive viewing experience. While the larger footprint also gives engineers a bit more wiggle room to add more powerful components or better cooling. As such, a 15-inch laptop is a better option for those users who are on the lookout for a portable device, but still need a reasonably powerful device for work.
But newer technology is slowly changing the status quo. The Dell Inspiron 15 7501 laptop is a 15-inch device, but thanks to clever engineering, it's making strong strides into 14-inch laptop territory. How it does this is by reducing the size of all four bezels around the display. Not only does this reduce the overall size of the laptop, but it also increases the screen-to-body ratio by 5.9%.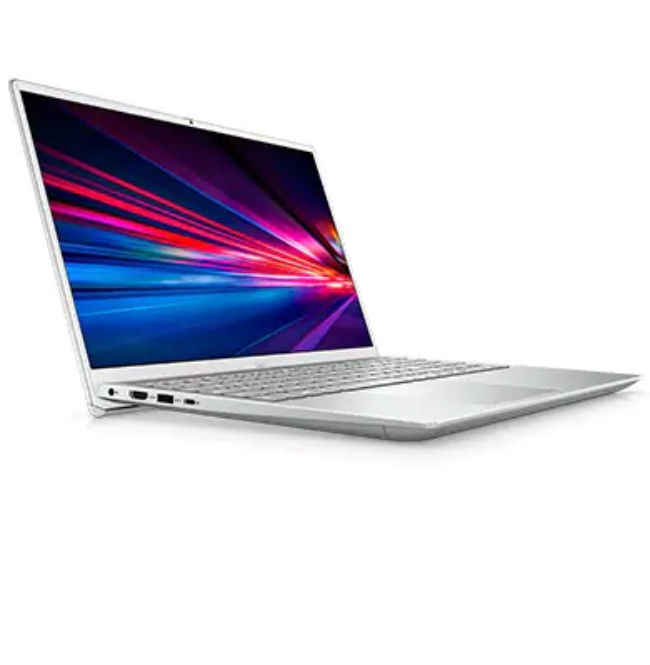 Of course, users still get the performance that they will expect. The laptop packs 10th Gen Intel Core processors. It is also available with a discrete Nvidia GeForce GTX 1650 Ti graphics card. So users will have enough power on hand for resource-intensive tasks like content creation, and even a bit of gaming. That's not all, in order to ensure proper heat dissipation, the engineers at dell have incorporated dual-fans, dual-heat pipes and a drop-hinge design to keep the system cool and avoid thermal throttling. The Dell Inspiron 15 7501 also comes with a bunch of ports like an HDMI port, microSD card reader, USB 3.1 Gen 1 ports and even a US 3.2 Gen 2 Type-C port with support for Thunderbolt 3. So buyers get a lot of options when it comes to connecting peripherals. With its small size and impressive hardware, the Dell Inspiron 15 7501 makes a strong case for itself to any mainstream user looking for a mid-sized laptop. You can learn more about the laptop here.
[Sponsored Post]