You are going to vote but you wonder if you should be linking your Voter ID with your Aadhaar card and want to know how to link both identification documents. Here we will see answers to both queries. Also, we will be going through the arguments for and against linking Voter ID and Aadhaar number. Let's start with that then.
Should you link Voter ID and Aadhaar?
On August 1 of this year, the Election Commission of India began a nationwide drive urging people to link their Voter ID and Aadhaar. It follows up the Election Laws (Amendment) Act, 2021. EC and the Government of India's argument for this linkage are to confirm the identity of the electors, validate their electoral entries and ensure the same person doesn't vote from multiple constituencies.
Sounds good right, but there are some arguments against the Aadhaar and Voter ID linkage. Well, the bill was strongly opposed in the parliament. The opposition claims this violates the "secrecy of votes," causing "disenfranchising some people and profile the citizens," and deterring the fundamental right to vote if somebody lacks an Aadhaar card or doesn't want to share it with EC.
Anyways, to the question if it is mandatory to link Aadhaar and Voter ID, the answer is no. The union law minister Kiren Rijiju had said that it is voluntary. So even if you don't link your Aadhaar number with your Voter ID, your name won't be removed from the electoral list.
Still, if you want to and you align with the Government's reasoning for the linkage, here is the step-by-step process to do so:
How to link Voter ID and Aadhaar Card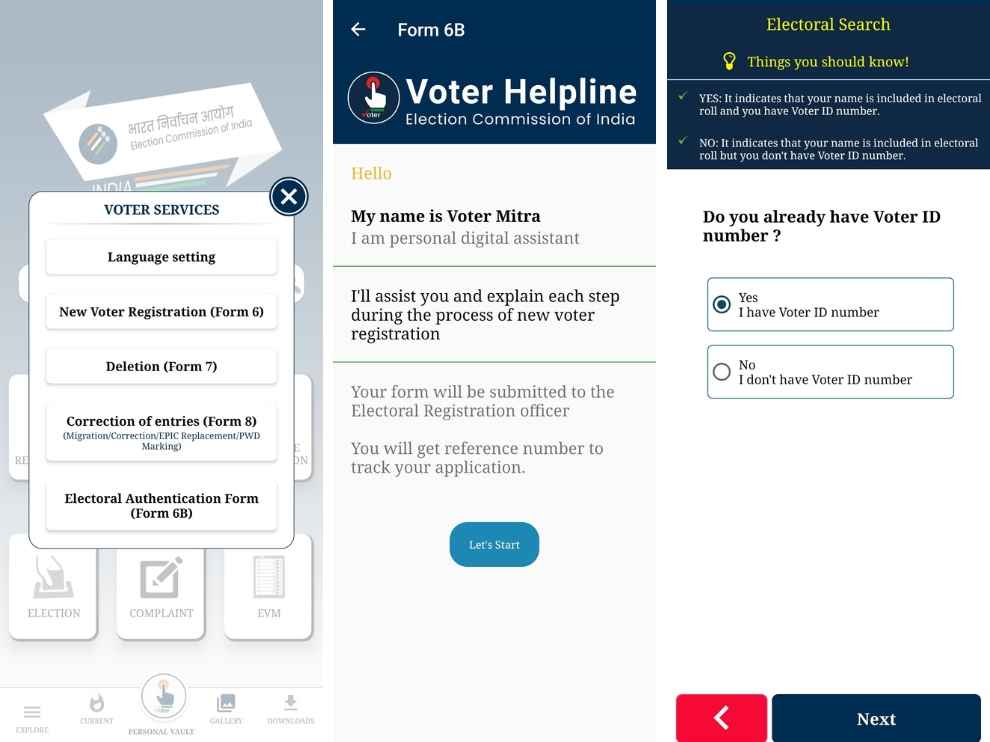 1. Download and install the Voter Helpline App from Google Play Store or Apple App Store depending on the phone you have.
2. Open it from the app drawer and you will be prompted with a terms and conditions page. Agree to it and click on Next.
3. Click on Voter Registration.
4. Choose the Electoral Authentication Form (Form 6B).
5. You'll be introduced to the app's built-in personal digital assistant. Click on 'Let's Start'.
6. You will have to register on the app with your mobile number linked to the Aadhaar card and verify using the OTP received on your phone.
7. Select the 'Yes, I have Voter ID number' option. Hit 'Next'.
8. Fill in your 10-digit alphanumerical Voter ID number, pick your state from the drop-down list, and press on Fetch details.
9. Hit 'Proceed'.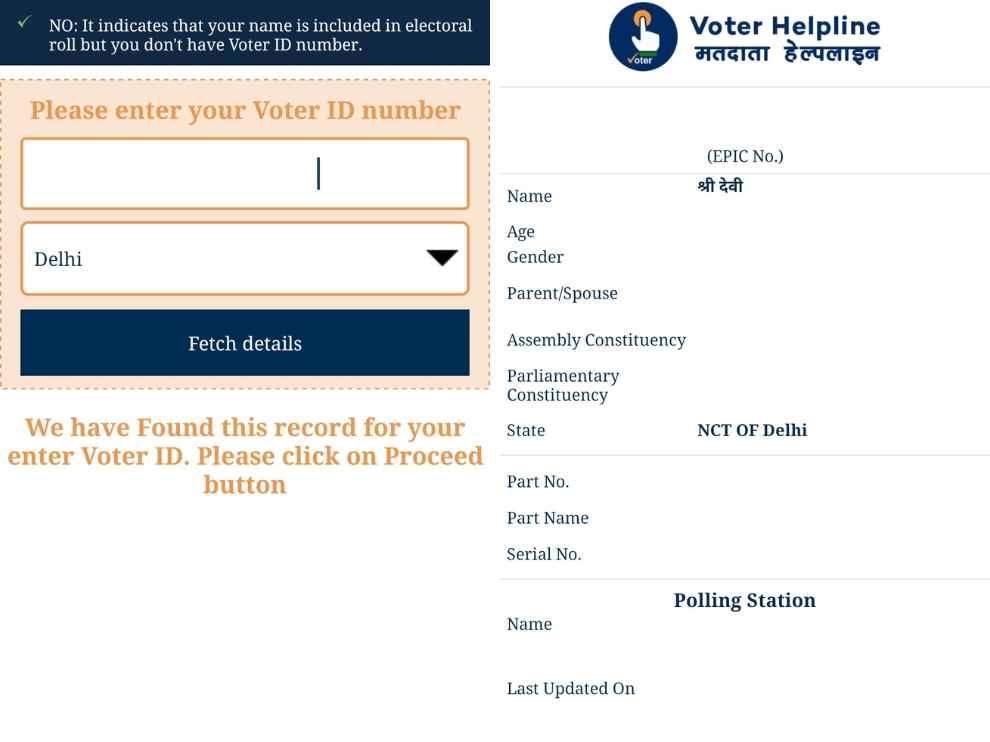 10. Enter Aadhaar number, registered mobile number, email ID, and your place of authentication. Press 'Done'.
11. Check if all the entries on the Form 6B preview page are right. If they are, hit on 'Confirm for the final submission of your Form 6B'.
12. You'll be thanked and get a message saying your application has been submitted successfully along with a reference ID.
That's all.
For more technology news, product reviews, sci-tech features and updates, keep reading Digit.in or head to our Google News page.