For those who want a stable distro that they don't need to upgrade every six months, there has always been the Ubuntu LTS versions. Till now the LTS versions have been supported for a three-year period, allowing people to continue getting security updates without major upgrades for an extended period of time.
That period has now been extended to as long as five years, going into effect with the fourth Long Term Support release Ubuntu 12.04, coming in April next year. For the first two years of the five-year support period the LTS release will also get hardware updates.
This is separate from the recent news of Long Term Support Initiative for the Linux kernel. The kernel is just one small part of the OS, and there are a lot many more components in Ubuntu, such as the desktop environment, Unity; the browser, Firefox; the email client, Thunderbird; and many more, all of which will have to be supported for this extended period of time.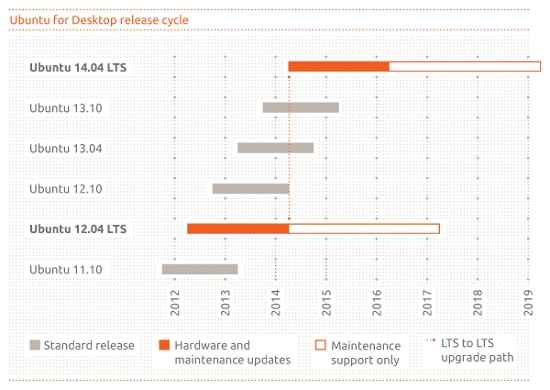 Canonical is doing this based on the positive response to the LTS version of the server version of their, which always had a five-year support cycle. They believe this will off a more lucrative option to PC manufacturers.
Rick Spencer, Ubuntu Engineering Director at Canonical: "Ubuntu has always been known for its ability to keep pace with the latest applications and hardware. But as our user-base grows and matures the ability to plan for the longer term is vital. Ubuntu 12.04 LTS will give desktop users the perfect combination of keeping pace with hardware changes and extended support depending on their needs".
Of course all these releases will continue to be free!