The world of technology can be awe inspiring in its glory. From devices that ooze brilliance to state of the art technology convincing us that the future is here, it might look like a big glittery scene to an observer. But someone once said that all that glitters is not gold, and they were definitely right about that for the technology world. Sometimes, all the brains and experience at the top tech companies all over the world cannot prevent a massive fail, that would seem pretty obvious in retrospect.
Well, after all the judgement calls are out and the numbers are debated, we are left with a list of fails this year that definitely remind you of what NOT to do as a tech company – whether you make smartphones or sell groceries!
Note 7
This will perhaps go down as one of the worst tech fails of the decade, if not of all time. Smartphone launches, especially from leading manufacturers, have become increasingly grand and hyped in recent times. The Note series from Samsung has seen favorable demand over the years and hence, when Samsung announced the Note 7 this year in August a lot of people wanted to get their hands on the device. But once the device started selling, that demand was turned on its head as several handsets of this model began exploding around the world. Samsung was quick to respond, but by the time they did, the damage was done. And when the relaunched replacement Note 7 devices also began exploding, the fate of the Note series was almost sealed. Samsung recalled all Note 7 devices and has put the Note series on hold indefinitely. Well, when tech companies talked about explosive publicity, we're pretty sure they didn't mean it literally!
Macbook Pro
Apple has a thing about redesigning its devices. Of late, however, there appears to be a lack of logic when doing so. Some of you might really love the 2016 Macbook Pro, and there is nothing wrong with that. However, sometimes some things just defy common sense. The new Macbook Pro has killed all other connectivity ports in favor of Thunderbolt 3 via USB-C. So, no HDMI, USB 3, Thunderbolt 2 and no connectivity for your iPhone either. If ever there was a design fail, it's got to be this one.
To add insult to injury, Apple has started a thriving dongle business. Want to connect anything that uses a regular USB port to your new Macbook? A pendrive perhaps, or a USB keyboard? You're going to need a USB-C to USB converter that sells for a mere $19. Want to hook your macbook to a TV? Just $70 and you can get the digital AV adapter to be able to use an HDMI port along with a USB 3.0 port. A steal this one! And what if you just bought a brand new iPhone 7 Plus last month? Just $25 to get a dongle to connect that.
Do you happen to have a Thunderbolt 2 device? There's a dongle for that (at $50)! Got an SD card that you want to connect? A dongle for that (at $50 again)! VGA? Dongle ($50)! Gigabit Ethernet? Dongle ($26)!
And if you've got older devices, Apple has already had a wide array of connectors available for you to make your world look like a tangled mess.
LeEco runs out of cash
One look at Chinese manufacturer LeEco and you would think that they've expanded very quickly. You would be right. Perhaps a bit too right for LeEco's well-being. The company has made 11 smartphone models along with Smart TVs, Bluetooth speakers and has recently also forayed into the domain of self-driving cars. This October, the car was unveiled in the US with LeEco's ambitions in the space being apparent. What people did not expect was a letter from the Chairman of the company to the employees less than a month later in which he admitted that the company was in a cash crunch.
In the letter, Jia Yueting admits that sustaining the headfirst rush into an array of businesses, ranging from smartphones to electric cars has caused the LeEco group to face a dire cash situation. He also apologises and promises to invest $10 million into the company while cutting his own salary to 1 yuan, while assuring the employees that they will follow a moderate pace of growth going forward.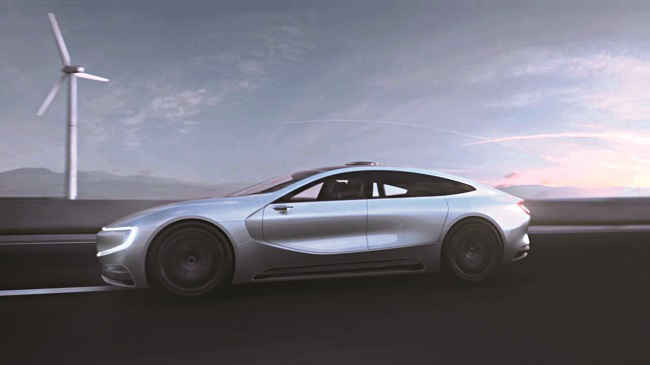 LeEco's audacious foray into self driving cars
As if this wasn't enough, rival smartphone maker Xiaomi jumped at this opportunity to draw focus onto the lack of clarity surrounding LeEco's outstanding debt. This led to a unpleasant exchange of responses over social media from both the companies that could and should have been avoided.
These fundraising issues haven't been a bouquet of roses for the company with issues cropping up in approval of state bonds for LeEco's electric car factory in the US. Well, as they say, don't bite off more than you can chew.
No Man's Sky
Remember when a little known studio called Hello Games came out with the promise of making a game like none before – where the universe will be infinite and unique for each player, and anyone could become a space explorer in the true sense, with planets full of lifeforms and literally infinite possibilities of gameplay. Yes, we are talking about No Man's Sky. The game was teased in 2013 and since then, till its release in August 2016, there was buildup after buildup which raised the expectations of the gaming community to unprecedented heights.
Come August 2016, when the game actually hit the PS4 and the PC something unprecedented did indeed happen. All the procedural generation could not hide the fact that the game was barely anything more than a repetitive planet to planet jumping simulator with little new to offer after the first few hours of gameplay. While it registered an initial concurrent player count of 212,000 on Steam – the highest ever of any game – as players gradually figured out the limitations of the game they started dropping out. Just a week after launch the count was down to 23,000 and as of September 2016 it came down to as low as 2,100. Sales dropped by 81% in UK by the second week itself.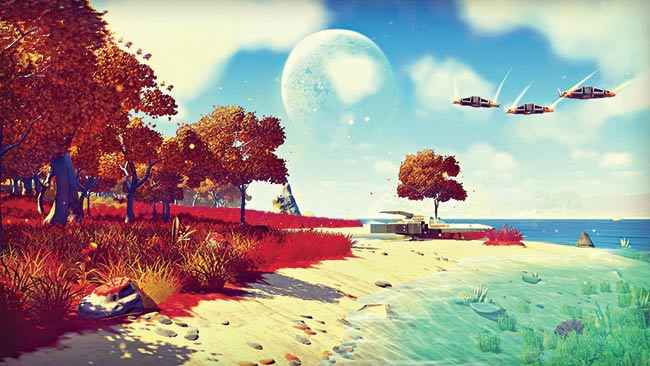 Take this and repeat it 18.6 quintillion times
There were numerous reactions and videos posted online that explicitly listed the features that Hello Games had promised and not delivered on with No Man's Sky. At the moment of this article being written, the game had an Overall User review rating of 'Mostly Negative' with more than 75,000 reviews contributed.
From the most anticipated gaming title ever, No Man's Sky quite effortlessly went on to become a perfect example of an over-marketed, over-promising, under-delivering game. The world of gaming can get repetitive and boring. And when something that promises to be fresh and ground breaking disappoints on that field, the gaming world will not be forget or forgive. This was definitely the biggest fail of 2016 in the world of gaming.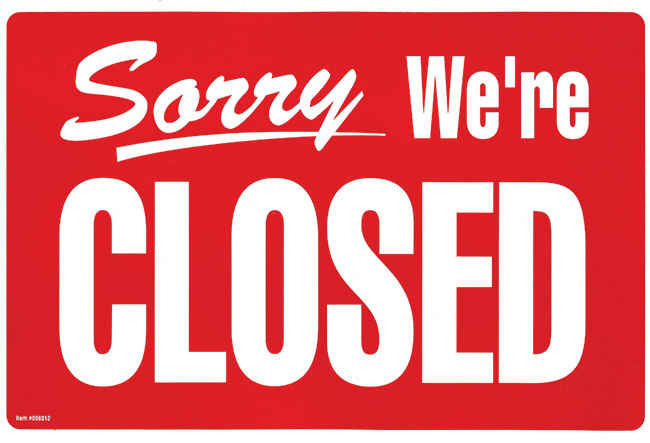 Well ... if things went the other way!
Startups that shut shop
The startup industry isn't exactly a forgiving one. While there are quite a few things that could go wrong in a startup's lifecycle and mess everything up, there are also some pretty obvious mistakes that sometimes condemn startups to doom. And when that happens, there's usually no other option but to close down or change the direction entirely. This year was no different a quite a few significant startups had to close down. Take PepperTap for example. The hyper funded on demand grocery delivery startup officially closed down in April 2016. While the reasons weren't officially released by the company, it is quite evident that the online grocery sector has been suffering for a while now. PepperTap had earlier claimed to ship about 20,000 orders per day in December 2015 whereas reports say that towards the end it shipped as less as 1,000 per month. Even if the numbers may not be correct, the fact that they shut down their grocery delivery business and switched to being a ecommerce logistics company does speak for itself.
Another grocery delivery company that shut down was Localbanya. Similarly, in other sectors, food delivery startup TinyOwl merged with Runnr and fashion startup DoneByNone shut down as well.
Call of Windows
Windows has been trying for a while to establish the Windows Store as a credible source for your applications and games. Quite a few games have been launched on it and that includes the recently launched title Call of Duty: Infinite Warfare. While the game itself has received mixed reviews for its repetitive and predictable formula, there was an instance that brought to light the shortcomings of the Windows Store.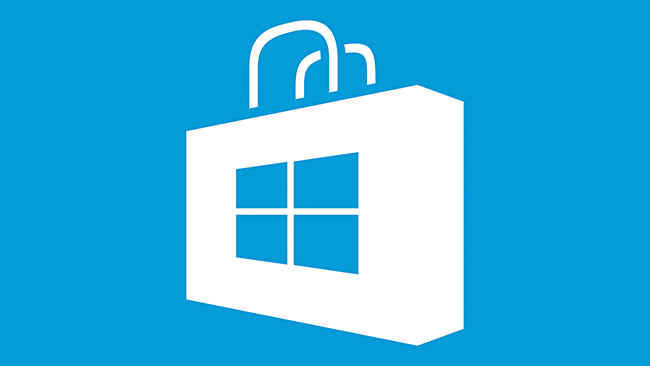 Windows will have a hard time persuading gamers to choose Windows Store over Steam
In early November it was revealed that the Windows Store version of Call of Duty: Infinite Warfare was not compatible with the Steam version. What this meant was that if you purchased the game through the Windows Store you would not be able to play multiplayer over Steam. Now, multiplayer is one of the big reasons why people are still playing Call of Duty. One Reddit user explained that their cousin had purchased the more expensive bundle of Call of Duty: Infinite Warfare because of the Call of Duty: Modern Warfare Remastered that came along with it. Now when the user fired up MW Remastered, they discovered that they were one of the two people looking for a match, while at the same moment over 4,000 players were playing the game on Steam.
Understandably, the player complained to Microsoft about the lack of players to play on multiplayer with. Microsoft took note and issued a refund without hassle. Of course, this does not mean that the Infinite Warfare itself was a fail in this situation, but when it comes to that the outlook isn't great there either. There is significant confusion regarding the game being a part of Microsoft's Play Anywhere program as the platform compatibility listing on the Windows Store isn't clear.
Self crashing car
One of Google's self driving car getting into an accident isn't a calamity by itself. Most of the accidents so far have happened due to human faults – running a red light, lack of indicators and other rules that we so often violate. Understandably, these are difficult for an automated car to process. But still, Google's self driving car platform had been doing a good job, which is why expectations from it were high.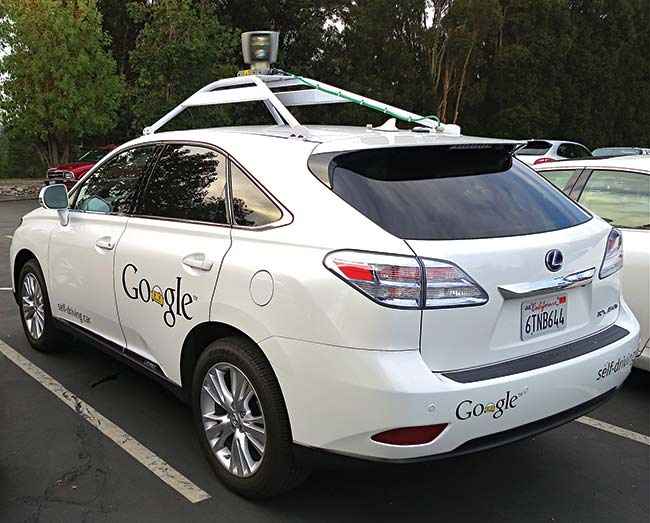 It's surely not close to perfection yet
Earlier this year, however, the unpredictable happened – Google's car was actually the cause of an accident. On Feb 14, Google's car realised that it wasn't exactly in love with buses. Valentine's Day puns aside, the accident was pretty minor but did send the project into a tizzy. Engineers immediately got working on avoiding a repeat in the future.
Google's car runs on certain assumptions in its code. One of those involves assuming that while changing lanes, a car behind it in the new lane would slow down to let it into the lane. Google's error lay in assuming that buses would do the same, which is certainly not the case in real life. This error was discovered pretty quickly and as many as 3,500 new tests were implemented to make sure it never happens again. Why wasn't something as simple as this thought of earlier? We don't know, and we've tried Googling the answer, to no avail!.
Apple's iBook
If you thought the Macbooks were the last product from Apple this year, you were wrong. Apple recently released a book title 'Designed by Apple in California' which contains 450 photos of Apple products over the years. Guess how much that book costs? A 10.20x12.75-inch version costs $199 and a larger 13x16.25-inch version costs $300! That's over ₹20,000 for the larger book!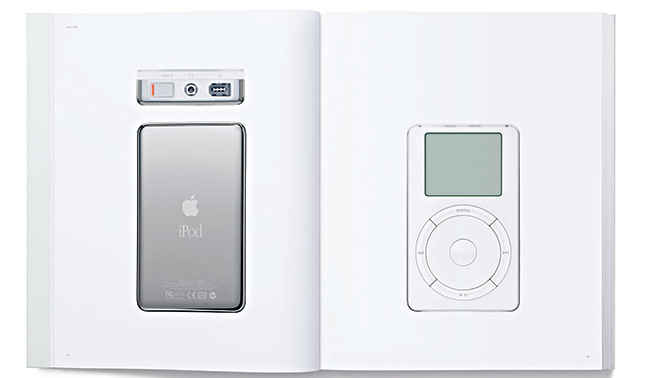 Lets just go ahead and call it an iBook
Let's assume that we agree that all Apple products are extremely well designed, and that their successful sales over the last 20 years does justify this book…..(it doesn't, but let's assume it does). This means that every page in the larger book will cost you ₹45. Yes, that's ₹45 for a picture of an Apple product. Apple's Chief Designer Jony Ive has said that he hopes it will serve as a "resource for students of all design disciplines". We think that perhaps all of the books you need for your design course put together would come cheaper, and actually be related to your degree!
Would you buy this book?
Conclusion
If you think we might have missed out on some big fails of the year, remember to write in and let us know. We look forward to bringing you a similar list in 2017, and we hope that the fails are bigger, badder, and involve mayhem and chaos, so that we can truly enjoy dissing them, and you can point at them and laugh to your heart's content!
This article was first published in December 2016 issue of Digit magazine. To read Digit's articles first, subscribe here or download the Digit e-magazine app for Android and iOS. You could also buy Digit's previous issues here.