These on-going crowdfunding projects are definitely worth checking out. And if you like what you see, feel free to back them and get them yourself!
1. Trilobi
Trilobi is a 3-in-1 common Tip MAG cable which works with all devices. Doesn't matter if you're using an iPhone or an Android phone, or any kind of tablet, Trilobi will work with it. It also supports phone to phone charging. When we say 3-in-1, we mean that it functions as a lightning connector, a microUSB and a good old USB-A connector. Trilobi solves the problem of carrying different cables around, quite common in households using different kinds of devices. The cable itself is made of a durable nylon, so it should be able to take some punishment. On one end of the Trilobi we have a lightning and Android connector. One side functions as a lightning connector, and when switched around, it's now an Android connector. On the other end, you have a USB-A and microUSB connector. The USB-A transforms into a microUSB by opening up.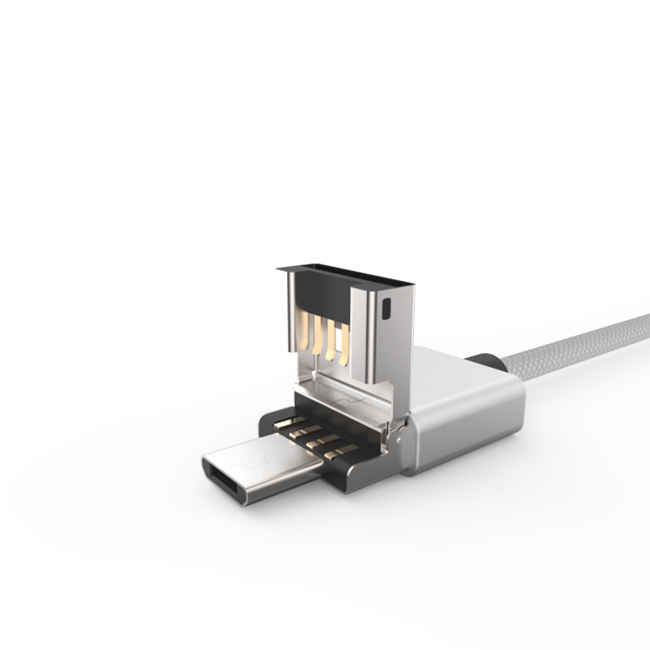 2. Pixlplay
Pixlplay can turn your Android or iOS device into a camera. A camera specifically designed for kids to have fun with. The camera design is inspired by the classic 35mm cameras from back when people actually carried cameras around. Pixlplay is rugged by design, so that your phone isn't damaged with rough usage. To get it working, first open it up, for this you need to unlatch the two child resistant latches. Then you plug in Pixlplay's audio jack. This controls the shutter button on the Pixlplay. You'll of course, need a lightning to 3.5mm adapter for the iPhone 7. Next, simply insert your smartphone into Pixlplay. There's an adjustable clamp which allows for a wide selection of phones to be able to work with the Pixlplay. While you can continue to use your phone as you normally would, simply close Pixlplay's door, latch it up, and now it's kid-proof and good for a round or two of old school photography.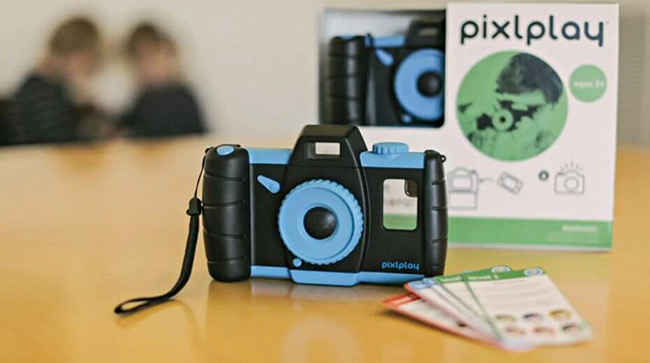 3. NOLO VR
NOLO is a front-facing room scale motion tracking system that works with mobile devices and with Steam VR games. The best part? It's quite affordable. NOLO VR comes with a headset for your smartphone, controllers and a base station to register your motion. Unlike high-end VR headsets like the HTC Vive or the Oculus Rift, you will watch everything on your smartphone display. However, at $99 (Rs. 6,500/- approx.), it's a considerably cheaper option. Some of NOLO's features include six DoF (Degree of Freedom), four hours of battery life and compatibility with most Android smartphones and VR headsets. SteamVR shouldn't have too many issues with Android but since many developer functions are limited in iOS, there might be a few problems.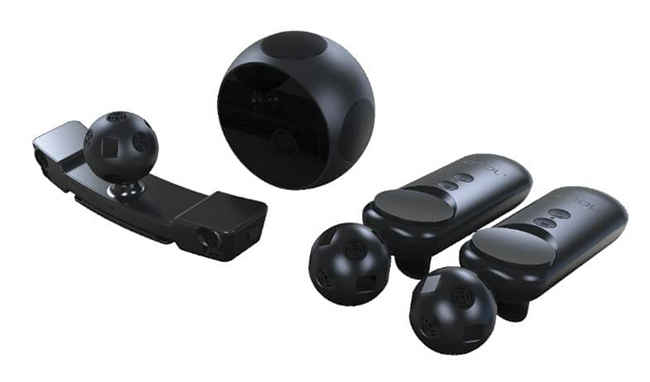 4. Versatyl
Versatyl is a travel jacket whose goal is to make sure you have pocket for everything you'll need for when you travel. Versatyl comes with a total of 18 pockets, and it's made of 100% polyester, i.e, it's water resistant. It also comes with a detachable hood, loops for your headphones, a pen holder, and a pocket for just about anything you could think of carrying along with you. At the back of the jacket, you have a "carry all" pocket, inside of which you will find a satchel. While the jacket is not in use, you can fold it up and stuff it into this satchel, and carry the satchel around as a sling pouch. Other features include retractable gloves, reflector strips, wrinkle-free fabric etc; this is the go-to jacket for travelers. Versatyl is available in four color options, Ebony Black & Grey, Electric Blue & Black, Cool Blue & Dark Blue, and Fiery Red & Black. It's currently live on Fueladream.com, look for Versatyl and grab your own for just Rs. 1,999 while it still lasts.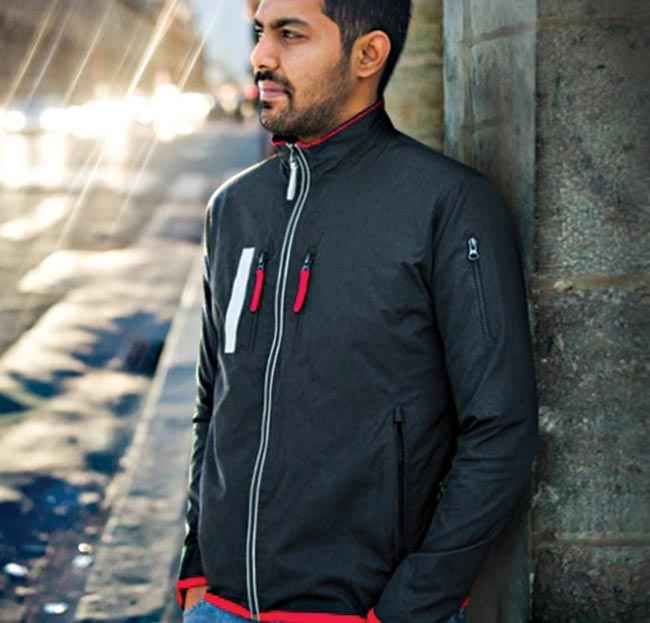 5. Stark
The smartwatch trend is quickly catching up. The only thing stopping most people from picking one up, is the price. Stark is a hybrid smartwatch with all the functionalities you'd expect from a smartwatch. Also, at just $40 (Rs. 2,700/- approx.), it's extremely affordable as well. Stark's activity tracker can track your steps, distance travelled, you can set goals for yourself, record your exercise sessions, track calories burned and more. Stark's case is made out of stainless steel, its hands are glow-in-the-dark, and the strap is made out of a thermoplastic polyurethane. Stark is compatible with both iOS and Android; you can push notifications from your phone to Stark. Last but not least, you don't need to charge the Stark. You can find the Stark hybrid smartwatch on Kickstarter.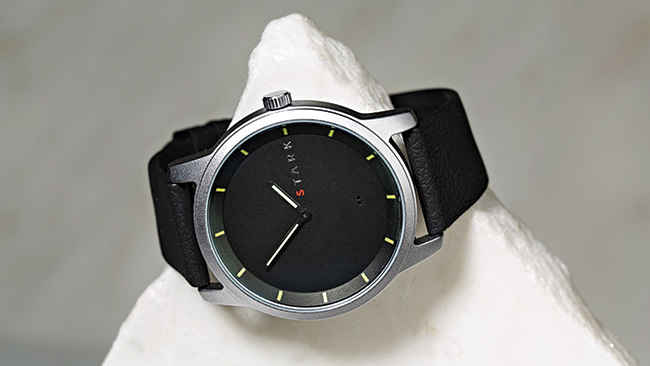 6. ChargeWrite
The creators of this pen call it the "world's coolest pen." Let's find out why. The ChargeWrite comes with a built-in 16GB flash drive and powerbank. That's right, this pen works both as storage and charger. ChargeWrite also makes use of a universal smartphone tip, i.e, it works with both lightning ports and microUSB ports. Of course, it's not called a pen for anything. When not in use as a powerbank or storage unit, ChargeWrite can still be used a ballpoint pen; and they're giving free replacements for all their Indiegogo backers. But that's not all, you can use the ChargeWrite as a stylus as well. To charge the ChargeWrite, you can pull off the top half of the pen to reveal a USB plug. ChargeWrite can hold up to 1000 mAh of charge. Look for ChargeWrite on Indiegogo if you're interested in getting one yourself.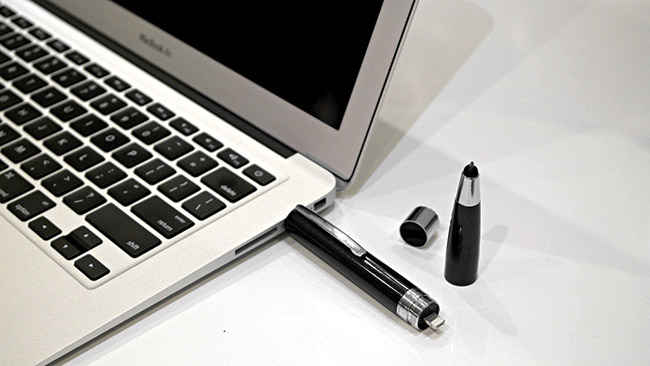 7. Gameband
The Gameband is a powerful smartwatch that's been made specifically for, you guessed it, gamers. Gameband runs on a Qualcomm SnapDragon Wear 2100 processor. It's got its own Android OS and comes with its own suite of apps. You can put a microSD into the Gameband as well, turning it into a portable storage device. You can then access data in the Gameband via Bluetooth as well. Gameband has partnered with the likes of Atari and Terraria, to bring those titles to your wrist. You can expect classic titles like Pong, Centipede and more to run on the Gameband. Furthermore, there will be an Atari Red version and a Terraria version of the Gameband as well. You can expect a mini-version of Terraria for the gameband. Design elements from the game have also been used within Gameband's interface. You can of course still use the Gameband for other basic smartband applications. Find Gameband on Kickstarter.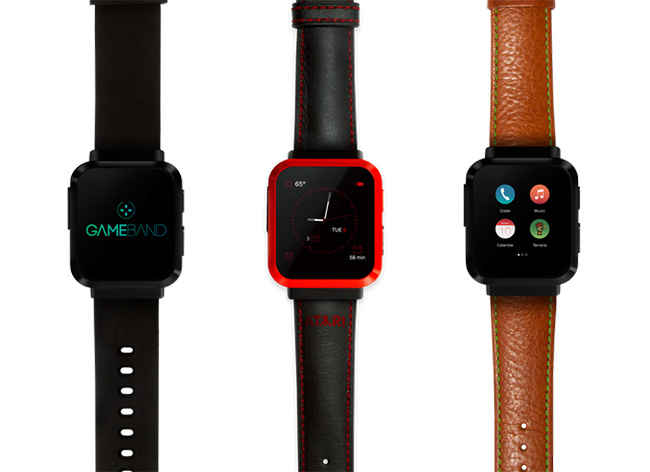 This article was first published in the March 2017 issue of Digit magazine. To read Digit's articles first, subscribe here or download the Digit e-magazine app for Android and iOS. You could also buy Digit's previous issues here.