Not just the Air Force, but even the Navy has shown interest in the new Aircraft and has requested a Naval variant. The first prototype test flight was supposed to occur this year but owing to delays it'll now take place in 2025. Overall, the AMCA is estimated to cost approximately ₹9,000 crore to develop.
NAL Saras
The National Aerospace Laboratories, the second largest aerospace entity in the country after Hindustan Aeronautics Limited has been working on the NAL Saras for quite some time. The Saras will be India's first multi-purpose civilian light transport aircraft. The project commenced back in 1991 in collaboration with Russia. That's a lot of time for a civilian aircraft design, however, the project has had quite a few tragedies along its development timeline. Early on, Russia dropped out of the collaboration owing to financial troubles with the project and later when India conducted its first nuclear test in 1998, we were hit by US-imposed sanctions that further impacted the timeline. However, NAL persevered and in 2004, three years behind schedule, the Saras completed its first maiden flight.
The second tragedy happened in 2009 when two Indian Air Force pilots and a Flight Test Engineer lost their lives when the second Saras prototype crashed. NAL put the project on the backburner because of these events and the lack of funding, which stopped in 2013. However, earlier this year, the project was officially revived and the first Saras prototype was reconfigured before being handed over to the IAF for testing. NAL is confident that the final design will be approved later this year before they can move onto adding two more prototypes to the current fleet.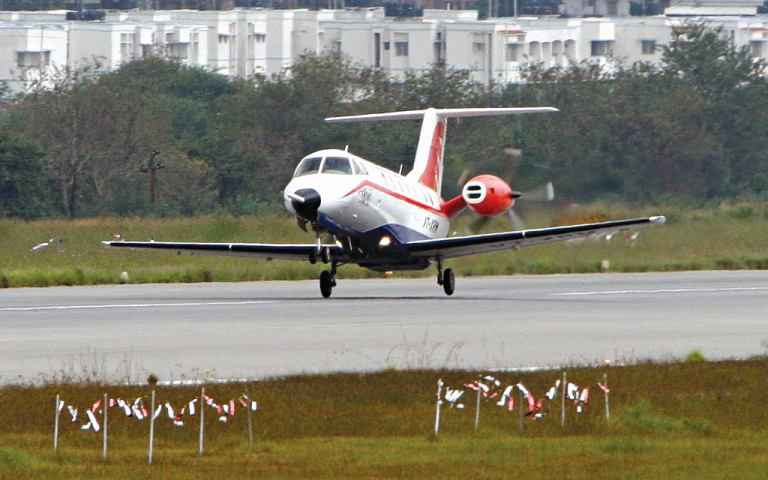 Hyperloop
This one needs no introduction as it has been in the news quite often. Hyperloop, a vactrain technology that was open-sourced by real life Tony Stark i.e. Elon Musk, has been taken up by numerous companies around the world. Each company has commenced work on their own pods. One of these companies, Hyperloop One, has been in talks with multiple government agencies in India to build Hyperloop tracks interconnecting cities and reducing travel time to mere minutes.
The Indian Government has been exploring fast travel options such as Bullet Trains for quite some time now and if a Hyperloop system can check all the boxes, then we don't see any reason why it can't be a reality. Hyperloop One has already demonstrated its pod at the DevLoop test track in the Nevada Desert and should the Indian Government decide to go ahead with the Hyperloop concept then we'll be among the few countries in the world to get a functional vactrain. Hyperloop Transportation Technologies, another Hyperloop company has also indicated its interest in building a Hyperloop in India and said that the first fully-functional Hyperloop is expected in about 38 months from the time of getting greenlit by the government. Which country gets it first is purely dictated by their government.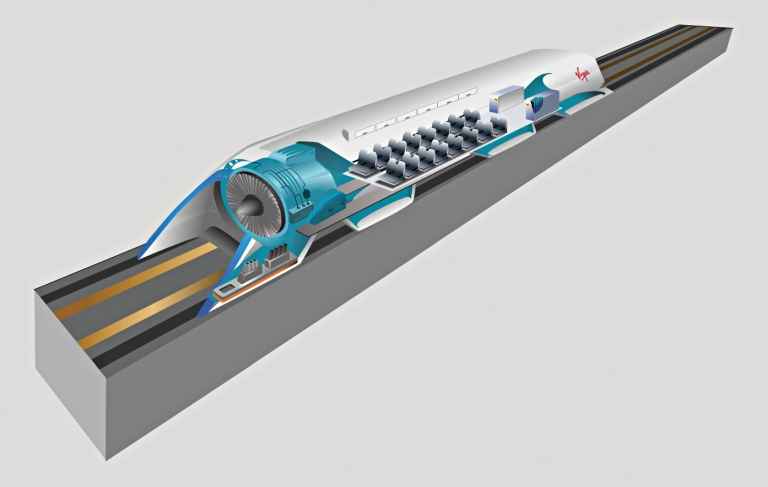 Smart Cities
With an ambitious plan of developing 100 cities across the country, the Union Ministry for Urban Development has undertaken on a huge responsibility of modernising our cities. Each city that gets selected under the Smart Cities Mission program has to create a corporate entity with a CEO at the helm to undertake the task of realising various projects towards the betterment of the people. The Smart Cities Mission tries to bring private sector corporate culture to state affairs. This company will receive ₹500 crore each from the State and Central government to start off and it has the option of raising additional funding from the financial market by means of debt or equity.
Eighty-nine cities have so far been selected for the Smart Cities Mission program. There is no one definition for what the word "smart" stands for in this program. Instead, cities are supposed to outline goals in terms of whatever ICT and IoT infrastructure and services that they believe should be implemented in the best interests of the citizens. The Smart Cities Mission has had a few setbacks though, all cities in West Bengal, Mumbai and Navi Mumbai have withdrawn from the program for reasons political or unknown. Despite these setbacks, the Central Government remains steadfast in its goal through this program.
HAL AMCA
Set to be operational by 2030, the HAL AMCA or Advanced Medium Combat Aircraft is India's fifth-generation fighter aircraft. The Aeronautical Development Agency is leading the design aspect while HAL will be manufacturing the aircraft. The AMCA is a single-seat twin-engine stealth super maneuverable all weather multi-role fighter. Current plans indicate that it will have a 30 mm GSh-301 cannon and have 8 or 14 hardpoints depending upon whether it's to fly in stealth configuration or not.
The ULV is slated to have a common core and upper stage along with four different booster sizes. All these boosters will be solid motors. Three of these will be minor modifications of the existing boosters used by the aforementioned launch vehicles which are due to be phased out by the ULV. Additionally, there will be a heavy-lift off variant which can place payloads of up to 9 metric tonnes into Geosynchronous Transfer Orbit. The ULV has so far only been mentioned a couple of times in ISRO's Annual Report so there's still a long way to go before it becomes a reality.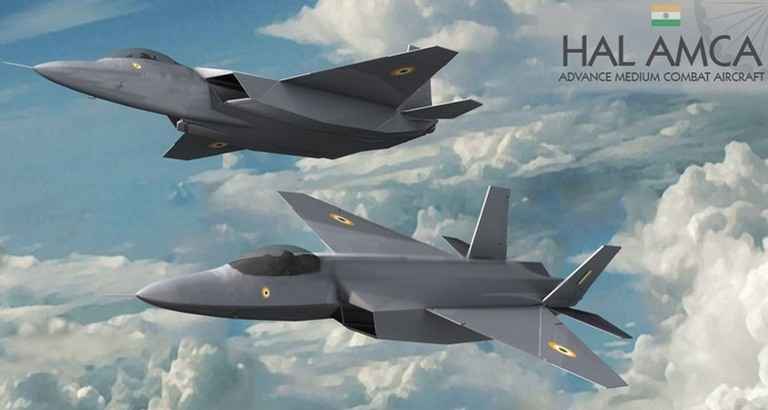 ULV
If you've been keeping up with ISRO's developments and read our previous story, then you might have wondered why the ULV was missing from that story. The simple reason is that it's a lot more momentous a project. The Unified Launch Vehicle is an ongoing project by ISRO which as the name suggests will be a replacement for all the different class of launch vehicles operated by ISRO. The ULV will, thus, bid goodbye to the PSLV, GSLV and LVM families of launchers.
It goes without saying that the brain drain crisis is indeed real. Thousands of our brightest minds make their way to foreign universities for seemingly better opportunities. Hence, researching for such an article becomes a tedious process as you come across so few original and noteworthy concepts being researched domestically. Don't get us wrong, there's research, it's just that these don't result in large scale projects all the time. So we delved deeper into some of the most interesting projects that have a deep rooted Indian involvement. Here's what we found.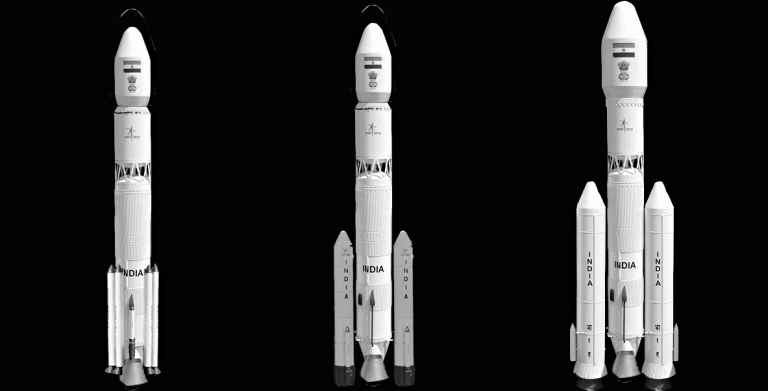 FAIR
This one is as sciency as it can get but it's not a wholly Indian project. Nine countries including India have come together to build the Facility for Antiproton and Ion Research (FAIR). FAIR will be an accelerator facility which will conduct experiments involving antiprotons and ions in the fields of nuclear, atomic and anti-matter physics, hadron and particle physics, high-density plasma physics and applications in condensed matter physics, and biology and biomedical sciences. The facility is under construction in Darmstadt, Germany and already has about 3,000 scientists from more than 50 countries working on planning and designing the facilities.
There are more
There's no doubt that we will have missed out some pretty interesting future projects, in which case, feel free to write to us about the same. The Indian research scenario is mostly focussed on projects undertaken or supported by the government. The private sector is either getting its research done elsewhere or is really secretive about their projects, so if you're in the know about such projects then please do drop us an email and we'll surely check them out.
The story first appeared on our sister website, Digit Geek.