The Internet has been rife with news of a new Raspberry Pi alternative in the form of Linaro's new dev board, the HiKey 960. Given that the vocabulary of those alien to the Open Source development community is limited to Arduino and Raspberry Pi, it was only natural that they draw comparison between the HiKey 960 and the Raspberry Pi 3. However, that's not the case. The non-profit Raspberry Pi Foundation which brings out the popular dev board does so with the intention of promoting programming and computer science. The Raspberry Pi boards are priced at or under $35 to suit that very purpose. However, the HiKey 960 is brought to you by the Linaro which is an open-source engineering organization whose core members include for-profit technology companies. And it's no wonder that the HiKey 960 is priced at $239.
HiKey 960 vs the Raspberry Pi 3
For starters, the HiKey 960 has a broader feature set, more powerful hardware and even more connectivity options. Going by their specifications, we can see that the HiKey 960 is a development platform primarily focused towards smartphones.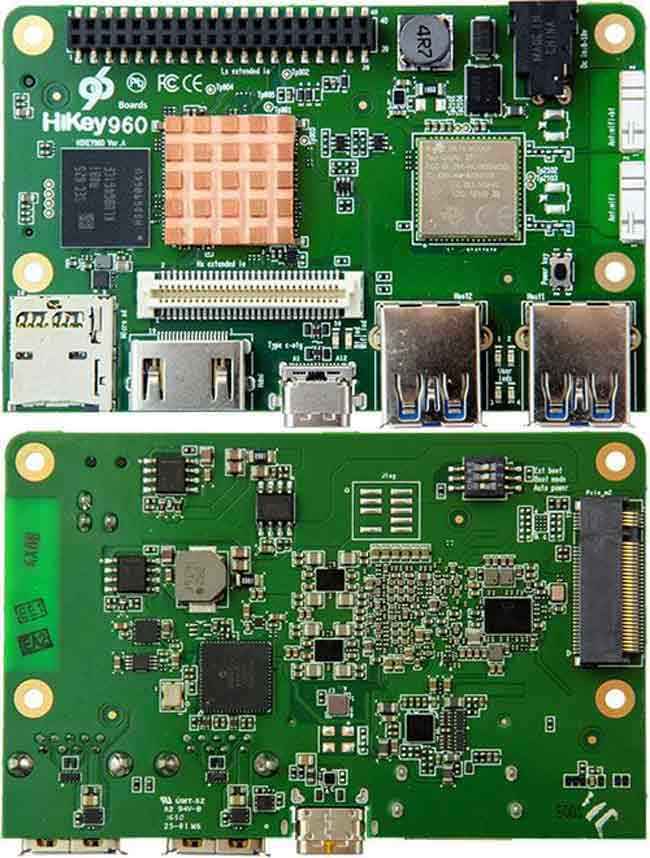 Powered by a HiSilicon Kirin 960, developers can play around with 8 cores (4x A73 + 4x A53), two camera interfaces and a multitude of connectivity interfaces. Here's the HiKey 960 when compared against the Raspberry Pi 3.
Board
HiKey 960
Raspberry Pi 3
SoC
Kirin 960
Broadcom BCM2837
Core(s)
8
4x Cortex-A73 @2.4 GHz
4x Cortex-A53 @1.8 GHz
4
4x Cortex-A53 @1.2 GHz
NA
GPU
Mali-G71 MP8
VideoCore IV
RAM
3 GB
1 GB
Storage
32 GB UFS 2.1
MicroSD Slot
NA
MicroSD Slot
Video
HDMI 1.2a
HDMI 1.3
Connectivity
Dual band 802.11ac
NA
Bluetooth 4.1
Single band 802.11n
10/100 Mb/s Ethernet
Bluetooth 4.1
USB
2x USB 3.0 Type A
1x USB 2.0 Type C
NA
4x USB 2.0 Type A
Camera
1x 4-lane MIPI CSI
1x 2-lane MIPI CSI
1x 4-lane MIPI CSI
NA
Expansion
PCIe Gen2 M.2
40-pin low-speed
60-pin high-speed
2x UART
2x I2C
SPI
I2S
12x GPIO
NA
40-pin low-speed
NA
2x UART
2x I2C
SPI
I2S
40x GPIO
Power
8-18V 2A
12V Optimal
5V 1.34A
5V Optimal
So where does Huawei come into the picture? Well, it owns HiSilicon, the maker of the Kirin 960 SoC. Hence, if developers enter mass production with the Kirin 960 based board, then Huawei stands to gain more business. This does not, in any way undermine the open source nature of Linaro. However, one cannot simply ignore the fact that a for-profit organisation has a lot to benefit should the board gain mainstream acceptance.
HiKey Kirin 960 is way overpowered
The Kirin 960 is way powerful than the Broadcom BCM2837 and there's no doubting that. Aside from a greater core count and higher clock speeds, it has a wider instruction set and the cumulative effect is that it can manage a significantly higher number of IPC.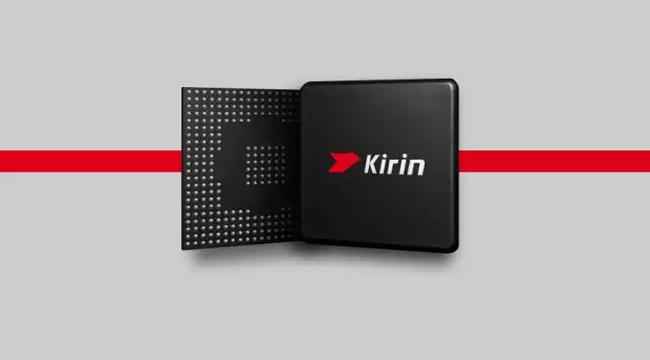 Built for the current crop of smartphones, the Kirin 960 is more than capable of playing 4K content while the Raspberry Pi 3, while designed for 1080p can manage 4K video with a few tweaks. However, you'll find the SoC package heat up quickly should you do so. Drawing direct comparisons using benchmarking software like Geekbench isn't an easy task as there isn't a currently supported version which can run over the same set of software on both platforms but it should be obvious that the current gen Kirin 960 SoC is way powerful than the much older BCM2837. We found a GeekBench4 score of 1041 for the Raspberry Pi 3 on their website which does put it leagues behind the Kirin 960.
So what are the proper alternatives?
If you're looking for Raspberry Pi 3 alternatives then you may want to check out the PineA64+, NanoPC-T3 and the OrangePi Plus 2.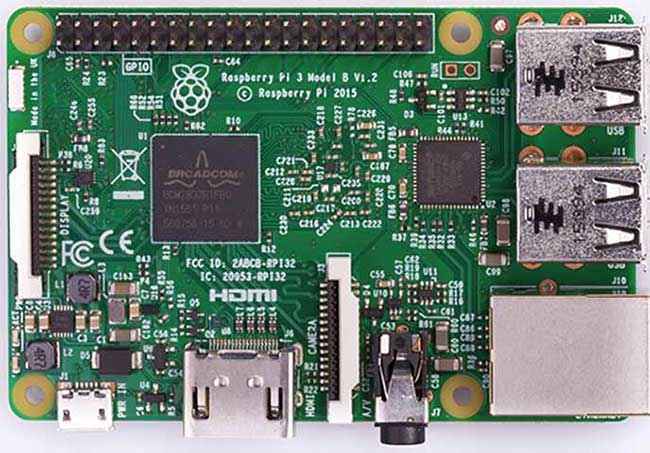 And if you want to know of a competitive solution which goes toe-to-toe with the HiKey 960 then check out the BeagleBoard X15.