Microsoft hosted a Windows 10 event in New York yesterday announcing a bunch of new developments in the Windows ecosystem. Looks like the Redmond based technology giant is shifting its focus from developers to creators from all walks of life.
Amongst the many crucial announcements made by Microsoft, the company introduced a new update to Windows 10, called the Windows 10 Creator's update. The update brings a few features but nothing that will attract a large part of the Windows customer base. The new update however will bring the platform a step closer to mixed reality. It will be amalgamating 3D and AR components with the help of software and hardware improvements. Gamers will be able to broadcast games directly without requiring to install a separate application and users will be able to pin important contacts to their taskbar. Amidst this hullabaloo about creativity, the highlight of the show was the new all-in-one Surface studio desktop launched by the company. It is big, beautiful, extremely powerful and like all Microsoft products, costly. So yes, Microsoft announced a lot of things at the Windows 10 event last night and here is all you need to know about it.

Microsoft Surface Studio - a creator's wet dream
In a push to compete with the likes of Apple, Microsoft showcased their own take on an all-in-one PC. Called the Microsoft Surface Studio, it is aimed at creators and when used with a new accessory called Surface Dial, it is simply a creator's wet dream. All the components that bring a PC to life are housed in the base of the machine, which inturn is attached to large 28-inch (4500 x 3000p) tilting display. The Surface Studio is quite powerful as the top configuration offers an Intel Core i7, NVIDIA GeForce GTX980, 32GB RAM and 2TB storage. The device will be sold in limited quantities and prices start at $2999 (Rs. 2,00,500 approximately) going up till $4199 (Rs. 2,80,750 approximately).

Specifications:
Display: 28-inch, 4500 x 3000p, PixelSense LCD (192 PPI), 3:2 aspect ratio
Processor: 6th-generation Intel Core i5 or Core i7
Storage: 1/2TB hybrid drive
Memory: 8/16/32GB
Graphics: GeForce GTX 965M 2GB (for Core i5 version) / GTX 980M 4GB (for Core i7 version)
I/O: 4 USB 3.0, 3.5mm headphone jack, SD card slot, Ethernet, Minidisplayport
Dialling in the future
Alongside the Surface Studio, Microsoft announced a new accessory called the Surface Dial. Straight out of Minority Report (yes, the movie), this hockey puck-like wireless knob will work with the new Surface studio, Surface Pro 3, Pro 4 and the Surface Book. The device can be used to navigate and scroll and when placed on the Surface Studio's monitor, it can become a useful tool for creators to access colour palettes, switch between menus and use various other design tools. We believe, Microsoft might open the Surface Dial for third party developers further down the road.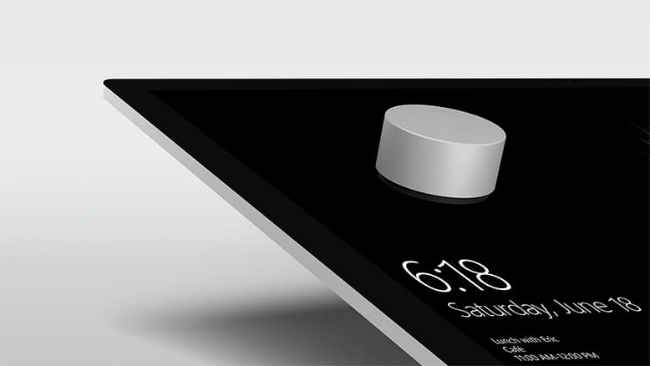 Upcoming Windows 10 update is all about 3D
3D was the keyword of the entire Windows 10 Creators update announcement. Firstly, the new update will bring 3D painting to Microsoft Paint. 3D modelling features will also be added to office apps and the Edge web browser. Microsoft also showcased how you can use your phone to map things in 3D, something we have seen with the Intel RealSense cameras. So, yes the Creators update will bring the platform a step closer to 3D and there are a ton 3D emojis as well.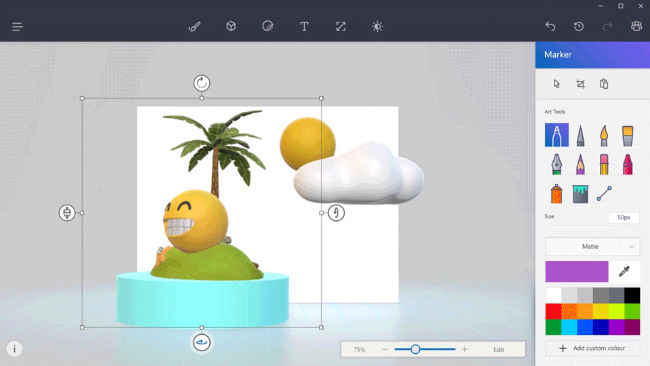 Affordable Mixed reality is coming
The Hololens has been the pinnacle of AR in recent times, but it is quite costly and not really meant for regular joes like us. Hence, Microsoft has partnered with device makers like HP, Lenovo, ASUS, Dell and Acer to make affordable VR headsets capable of mixed reality. These headsets will have built in space sensors, so that you won't need additional hardware for room-scaling. From what Microsoft showed on stage, this seems like a good proposition. Microsoft confirmed that prices for these VR headsets will start from as low as $299 (Rs. 20,000 approximately)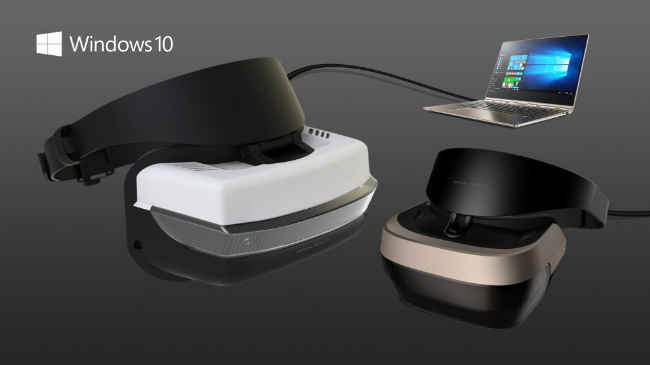 Everyone can be a game broadcaster
Earlier this year, Microsoft acquired gaming broadcasting company Beam and at the event last night, it announced that Beam is being integrated in Windows itself. Using Beam anyone who is gaming on their PC can start broadcasting by pressing one single button. Not just that, subscribers will also get a notification about the broadcast. Players can also create custom tournaments, and the service has a number of interactive and social elements. In addition, the Creators update will bring Bitstream audio passthrough, which means Dolby Atmos will be properly supported; great for gamers who yearn for precise audio.
Your favourite contacts will now live on your taskbar
Windows 10 Creators update will bring a new feature called "My People". This feature will let you put a few of your important contacts right on the taskbar. You will be able to message and share files with these contacts by just dragging and dropping to their user icon on the taskbar. "My People" will initially work with mail and Skype and eventually with third party applications.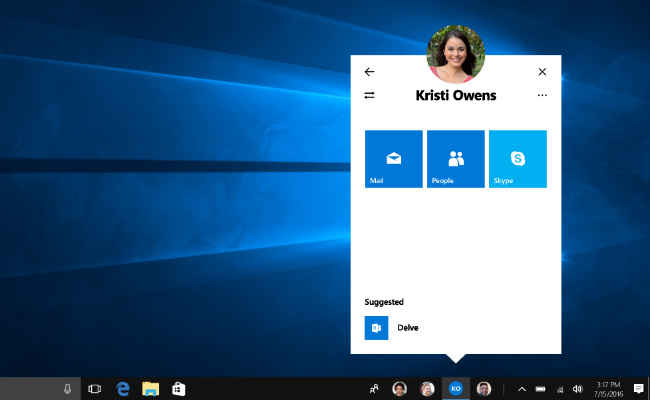 And, the Surface book got updated
Last year, Microsoft introduced the world to the Surface Book, which is still one of the most powerful hybrid laptops available today. The Surface Book got updated last night and is now even more powerful. Microsoft didn't change the product visually or aesthetically but it has seen some internal upgrades. The improved Surface Book now features the latest Intel Core i7 processor and a new NVIDIA GeForce GTX965M GPU. Microsoft claims that the battery life has also been increased and the Surface Book can now go for 16 hours on a single charge. Prices start at $2399 (Rs. 1,60,500 approximately) and go up to $3299 (Rs. 2,20,600 approximately) for the 1TB variant.