On the sidelines of the sixth successful edition of TEDxGateway, arguably India's largest, most high-profile independently organized TED event, we caught up with Jay Herratti, Executive Director, TEDx, to understand the platform's mission and reception in India, among other things.
Digit: How does TEDx identify an idea that's worthy of spreading through the platform? Is there a mechanism in place a) to predict the impact an idea would have (and therefore leverage it) and b) to whet ideas in general?
Jay Herratti: Each TEDx event is individually curated by its organizers, but my team is always on the lookout for standout talks and ideas to share with the greater TEDx community. We do that several ways, including posting some of the most compelling TEDx talks directly on TED.com or featuring them in playlists on the TEDx YouTube Channel homepage. We also share daily stories on the TEDx Innovations blog. This gives us an opportunity to showcase the creative ways organizers around the world are hosting TEDx events in their local communities and spotlight some of our favorite talks.
Digit: At TEDx, you are used to seeing a LOT of innovative ideas come your way. What fuels innovation? Necessity or curiosity?
Jay Herratti: Necessity and curiosity are just two catalysts for innovation. Innovation can come from many places and be fueled by different things, and in the most unexpected ways. By inviting speakers to focus on a single new idea in each talk, we are often more clearly able to see the essence of their innovation. I like to think that TEDx events celebrate human potential, and the ability to innovate is one of the things that makes us unique as humans. And most innovations need exposure, and we try to help with that as well.
Digit: On TEDxWomen, what was the thought behind creating a forum exclusively for women and how has the response been so far?
Jay Herratti: TEDxWomen was imagined as a way to celebrate the women and girls shaping our future. These are the people tackling global issues and leading some of our most important conversations around education, healthcare, social justice, the way we live and work. Many TEDx organizers are women who are change makers in their own communities and very engaged in the issues facing them. That's why we wanted to give our TEDx communities around the world an opportunity to join in the dialogue, too. We created a free TEDxWomen license so TEDx organizers can simultaneously host their own local events and tune into sessions from the main stage via livestream. In 2015, we had 238 TEDxWomen events take place across the globe in 68 countries, from Cyprus to Malaysia to Uganda.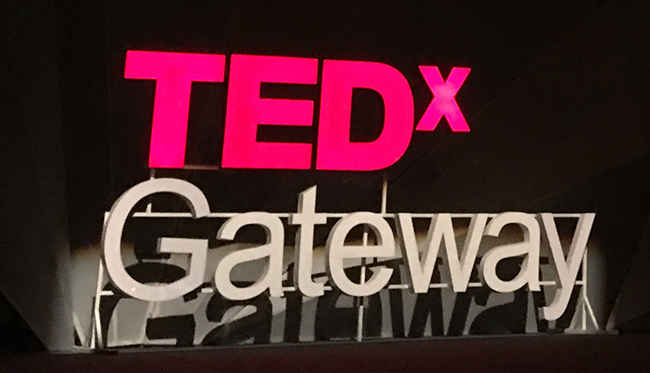 Digit: Can you share some insights into how India has responded to and consumed TEDx content?
Jay Herratti: India is – and has always been — an important country for TEDx. There have been 563 TEDx events in India since 2009, with dozens more scheduled to take place in the first half of 2016 alone. Some of our talks have also become YouTube sensations, in particular, this one from TEDxBangalore, which was tweeted by Prime Minister Narendra Modi. I attended TEDxGateway last year and saw firsthand the enthusiasm and excitement for TEDx. And we know from local TEDx organizers that their communities are hungry for great ideas. There's an entrepreneurial spirit in India that's fueling this thirst for innovation and new ideas that aligns well with what TEDx stands for.
Digit: From a layman's perspective, what are some of the biggest misconceptions about the TEDx platform?
Jay Herratti: Many people think TEDx is just about the talks. And while the talks are a big part of spreading ideas – across borders, oceans and around the world – the real magic happens in the room at TEDx events. TEDx is ultimately about a community coming together to listen to credible speakers and then have rational discourse about the important issues – both local and global – that they present. It's about the serendipity of interaction that happens when people gather in one room and engage with each other. That's where visions are aligned and new ideas are born. That's the true power of TEDx.
Digit: What innovations presented on the TEDx platform have gone on to have significant positive impact on the lives of people? Which talks are your all-time favorites?
Jay Herratti: I can never answer this question. I have too many favorites. But two come to mind immediately: TED Prize winner Sugata Mitra's TED 2013 talk about building a school in the cloud and Dilip Ratha's TEDGlobal 2014 talk about international remittances – both are by speakers from India and both of these ideas impacted countless people's everyday lives. I also recently watched a TEDxGatewayWomen talk by Justice Leila Seth and was moved by her life story and insights.
Digit: What are some of the lesser-known facts about TEDx? Something that you can't find on the TED (or several of its affiliated) websites or by a simple Google search?
Jay Herratti: TEDx organizers around the world are themselves members of a global community of thousands. A big part of their experience is the bond they build with fellow organizers from other countries. At TED, we understand the important of hosting gatherings around the world where TEDx organizers can come together to connect with each other, share their ideas, collaborate and envision solutions for our future.