iOS 9, essentially, is aimed at making Apple's mobile platform more user-friendly, glitch-free and productive. iOS is designed to be more interactive and efficient - reducing resource loads and increasing performance. Here's looking at everything new that iOS 9 brings to the table, scheduled for public release this fall (September).
Improved Search with contextual content filtering
Swipe right from the home screen, and you get Apple's updated Search. Contents will be filtered as per relevance, time of the day and location. For instance, if it's night and you are moving out of your workplace on a Friday night, Search will show you a list of nearby lounges and restaurants.
A more private environment with improved security options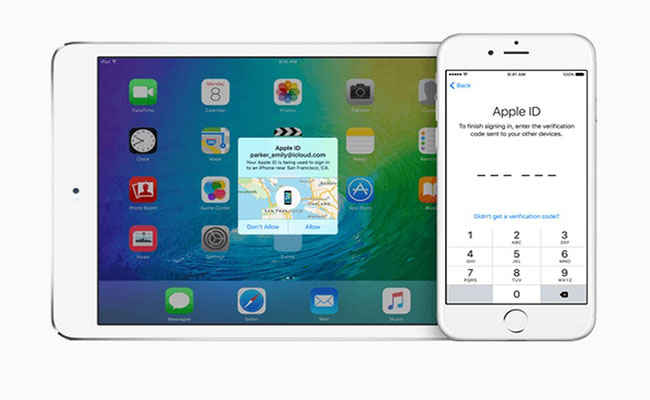 Your usage nature and data will remain anonymous, and be protected from all third-party access. It will remain unassociated from the Apple ID, access randomised identifiers so that data is not phished or traced, and provide two-step authentication and six-digit security codes to justify their tag of iOS 9 making their Apple devices a "complete product". The redesigned Wallet (previously Passbook) will also have safer data encryption to protect card details (more on this below).
Apple Proactive to revamp in-depth search and Siri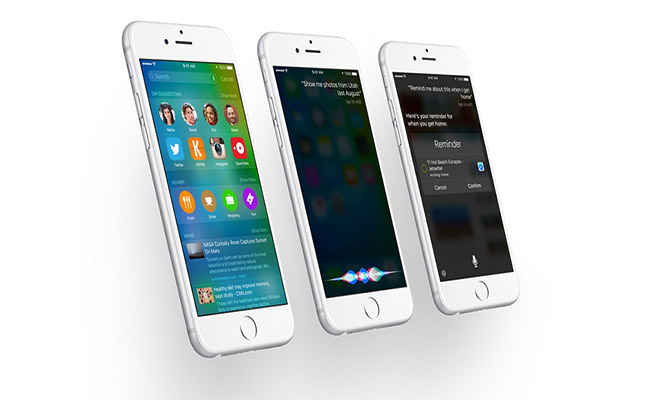 Proactive is officially Apple's answer to Google's Now. With improved search prowess, Proactive will be a more in-depth search tool. In addition, Siri gets tied in with Proactive (and even gets a new UI), which can lead to improvised results. For instance, Proactive can notice usage trends, suggest frequently-used apps, play music automatically when you plug in headphones while jogging, suggest books and podcasts at times when you read them, synchronise emails and automatically set Calendar reminders, project travel times and traffic, and even look up caller identification for unsaved numbers via email.
Proactive will allow Siri to perform more complex voice searches, like "remind me to buy medicines for cold before I reach home". This is a neat feature, with precise GPS tracking and usage trends being the prime tools used for this. Search via Siri will provide contextually arranged results, and even in-app results, redefining Siri's reputation as an "intelligent personal assistant".
Maps finally gets the much-needed updates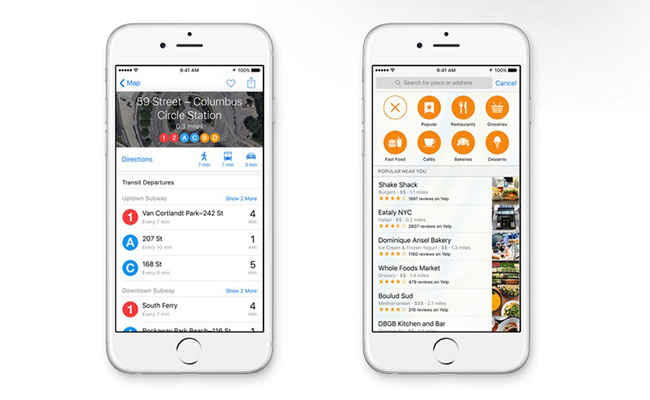 Apple Maps have lagged way behind when it comes to functionality, accuracy and database in comparison to Google Maps, hence this becomes one of the major iOS updates.
It will finally feature the Transit view, provide shortest transit routes with minimum traffic, identify addresses more efficiently, recommend nearby businesses along with relevant photographs. This feature, however, will possibly take time to reach the Indian shores, with the updates presently scheduled to be released in U.S., London, Berlin and Paris.
Passbook's new avatar and Apple Pay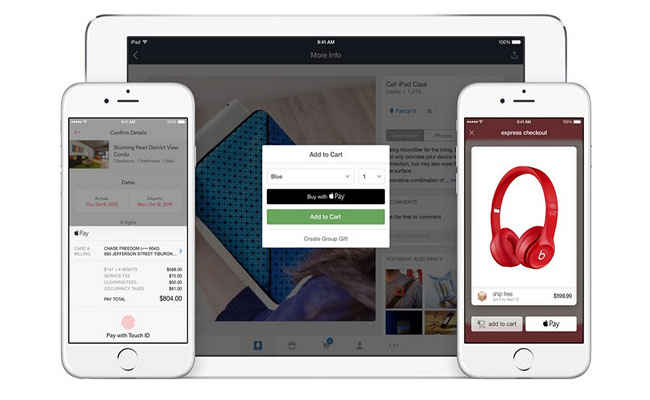 Passbook is being rechristened as 'Wallet'. Along with cards and boarding passes, it can also store Loyalty cards, and store-specific cards as well. Apple Pay services are now being extended to Canada, and services such as Apple Pay compatibility for London Underground are being extended. Its compatibility will be synchronised with Wallet, that will allow users to use it more efficiently. More stores are now scheduled to accept Apple Pay as a payment mode in future.
News to include in-app stories from various sources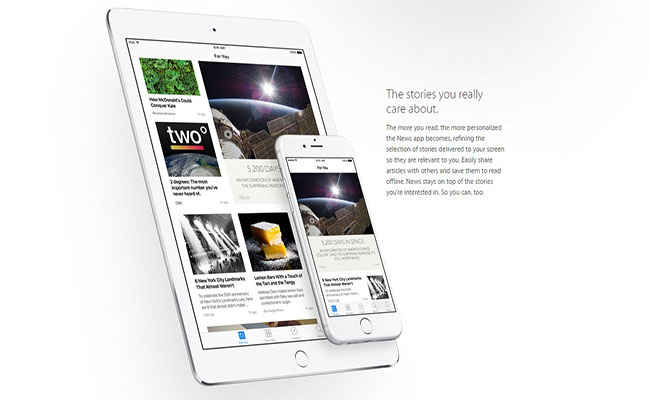 The present 'Newsstand' is being replaced by 'News'. It will feature a curated news feed based on interests and preferences, and source in news from various sources, that will further be optimised for iOS devices and presented in a graphic format to make following news more interesting.
iPad will feature split-screen view, user profiles and multiple tab functionality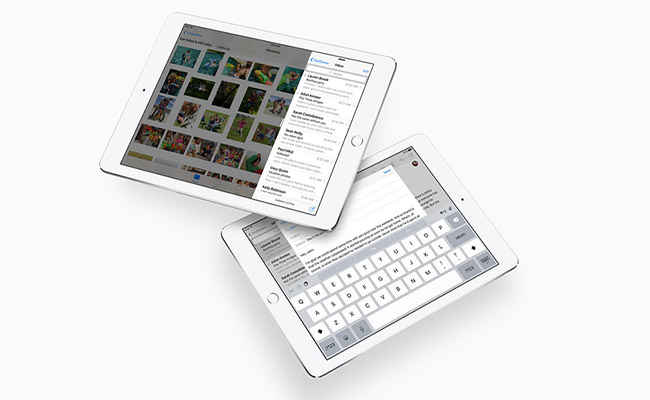 As part of iOS updates, iPad is scheduled to add more functionality to it. A split-screen application view will allow two apps to run simultaneously on one screen, increasing speed of operations for professionals. The large display multi-tab app view will also allow users to sift through open applications and view them simultaneously. Currently the split-screen feature is available on the iPad Air 2, while the rumored iPad Pro is expected to be the prime play for the new feature. [UPDATE 10/06/2015: Multiple user profiles is a feature iOS 9 is rumoured to have but Apple didn't talk about it at WWDC. Hence, we have removed it from this story. Thanks to @imMkumar09 for spotting the error.]
Other notable mentions
Apple Music, that was much rumoured and finally unveiled yesterday, will be a part of the new music experience. Songs and playlists loaded onto an Apple device will be synced and songs will be suggested as per listening trends. The new iOS will also feature iCloud streaming, which makes storage management more efficient.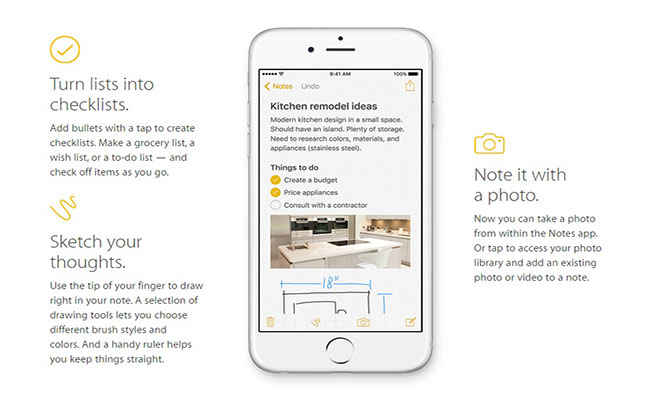 Photos will also get rid of the Collections view, and feature a timeline stream, through which users can scroll through and view photos - adds a small but convenient factor to iOS photo stream.
Apple's Notes also gets updates, with sharing and checklist being the most notable of the lot. Apple is also providing a solution to the battery woes that Apple users often face, with its Low Power mode giving another extended three hours of battery life to iPhones. More details on it are yet to be seen, but with sensor-dependant power savings and apps being streamed to consume lesser power, Low Power mode will probably provide a long-awaited solution to the problem.