All the king's men weren't enough for Intel to keep up in the mobile game. The company recently announced that it is cancelling its upcoming Atom chips, under the Broxton and SoFia platforms, for both mobiles and tablets. While this isn't conclusive proof that Intel is out of the mobile market forever, it signals a departure at least for the time being. Intel has, over the years, spent over $10 billion on mobile SoCs, trying to catch up with Qualcomm and other smartphone SoC manufacturers.
The fall
Back in 2014, Intel had reported a whopping $7.4 billion in losses for its mobile business. This was partly due to the fact that Intel was actually paying mobile manufacturers to use its chips, instead of a competitor's. Interestingly, companies like Asus, which have used Intel chips in the past, have been quite successful. Asus' Zenfone 2 was a gem of a performer, and its comparatively lower pricing allowed the company to gain a pretty big fan base.
While Intel's Atom chips did have their advantages, they didn't match up to competing chips from Qualcomm. Looking at the smartphone market, it's easy to discern that a phone like the Zenfone 2 would do well in the mid-ranged market, but it didn't make as much sense in the flagship market. In fact, proof of this lies in the reception for Asus' own Zenfone Zoom smartphone, which was launched around the flagship range, and couldn't match people's expectations. Of course, the Zoom had issues other than the chip as well, but one wonders if faster chip wouldn't have solved the issues.
Not quite done, yet
It is also worth noting that Intel hasn't completely withdrawn from the mobile market. While the company won't be making mobile SoCs for the time being, it's still looking at the modem market. In a blog post detailing the company's strategy going forward, Brian Krzanich, CEO, Intel, wrote, "5G will become the key technology for access to the cloud and as we move toward an always-connected world." The modem market isn't as big as SoCs, but there's still money to be made. Qualcomm has recently been promoting its X12 LTE modem with the Snapdragon 820 chip, and MediaTek had earlier done so with its Helio branded chips as well.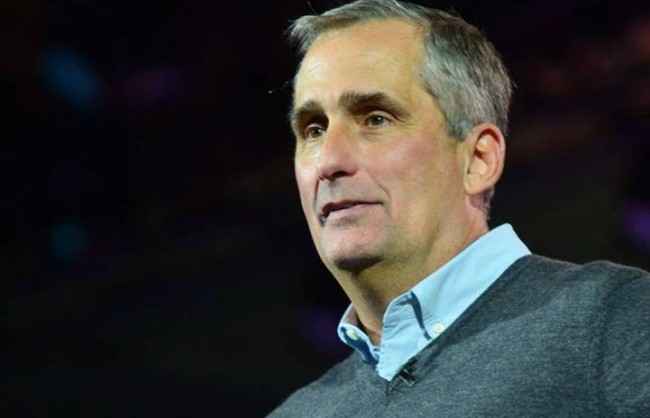 Brian Krzanich, CEO, Intel, says 5G is part of Intel's plans for the future.
It's not unreasonable either. In an interview to Recode, tech industry analyst, Patrick Moorhead, said, "Over the past few years, the industry has consolidated and only Qualcomm, Huawei, Samsung and Intel have the resources to make it to a full 5G wireless transition."
Also, it's worth noting that Intel's Core M processors haven't been cancelled. Of course, these are predominantly PC processors, but one needs to look as far as the Microsoft Surface, Huawei MateBook and the Smartron t.book to know its implementations in the mobile space.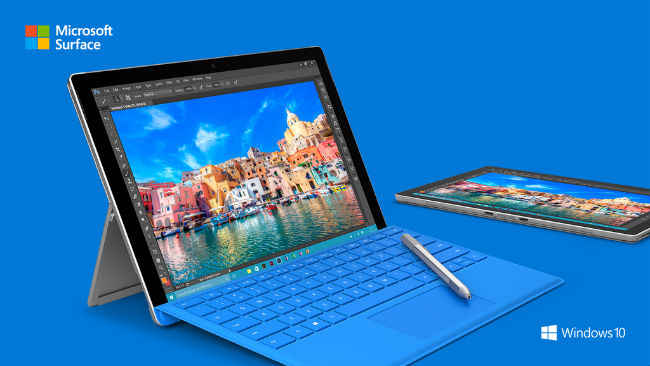 ARM vs Intel
While we often tend to compare Intel's low market share to that of Qualcomm and MediaTek, the company has also lost out competition to ARM. The x86 architecture that Intel has been famous for, was well suited to PCs, but not as much for mobiles. The recent iteration of Intel's Atom mobile chips have been better suited for mobile, but they didn't completely match up to ARM's RISC architecture, in terms of power requirements in mobile.
ARM-based manufacturers, like Samsung, have also been able to match Intel's 14nm production process, further taking away the company's advantages. With an already big lead to make-up for, Intel may not consider it worth spending on anymore.
The future of Intel
With its recent downsizing of over 12,000 employees, and now its departure from the mobile market, the picture looks grim. That said, the company hasn't really hit the dirt yet. While Intel may not be focusing on mobiles for the time being, its legacy in the PC business remains untouched. Of course, that has little consequence in the post-PC world that we live in today, but consider the pivot Intel is planning and it makes sense.
Analysts have said that the departure from mobile signals more realistic thinking from Intel. The company will now try to consolidate the PC business, while focusing instead on markets like data centers, 5G and the Internet of Things. In fact, Brian Krzanich, detailed these in his blog post as well. "There are five core beliefs that I hold to be undeniably true for the future," wrote Krzanich. These are,
The cloud is the most important trend shaping the future of the smart, connected world – and thus Intel's future.
The many "things" that make up the PC Client business and the Internet of Things are made much more valuable by their connection to the cloud.
Memory and programmable solutions such as FPGAs will deliver entirely new classes of products for the data center and the Internet of Things.
5G will become the key technology for access to the cloud and as we move toward an always-connected world.
Moore's Law will continue to progress and Intel will continue to lead in delivering its true economic impact.
The IoT market has been touted as many, as the next big thing. The 5G plan of course related to Intel's modem business, and the data centers and the cloud are becoming more and more important with each passing day. Interestingly, all of these markets have a direct link to mobiles as well, meaning that while Intel may have not made its mark on mobile SoCs, the old veteran's presence remains quite important and it may still leave a mark on the history of mobiles.