We have seen many Linux distros that can boot directly from a USB drive, but always glitched out when it came to Windows as Microsoft does not support the feature natively. Running Windows on portable storage can have several benefits such as you always have access to your files and your settings anywhere you go. Just plug in your drive and resume working.
This gives you the benefit of using the latest version of the operating system as you would be using your own drive to boot from. You can install Windows on a Pendrive but an SSD is preferred as the full version of Windows is quite heavy and using it on a pen drive would result in sluggish performance.
TO do this, make sure you have enough space on the USB storage device. 16GB of storage is recommended as Windows would take about 12GB for itself. There was a time when Microsoft offered Windows-to-go as a native option to run Windows off portable storage, but it has been discontinued since long.
Coming to the current setup, we would require a Windows 10 ISO, a portable USB device with a storage capacity of more than 16GB, and a working Windows PC.

First download Windows ISO from here.
Download Rufus from here.
Follow these steps to create a bootable Windows 10 media:
Run the "Media Creation Tool".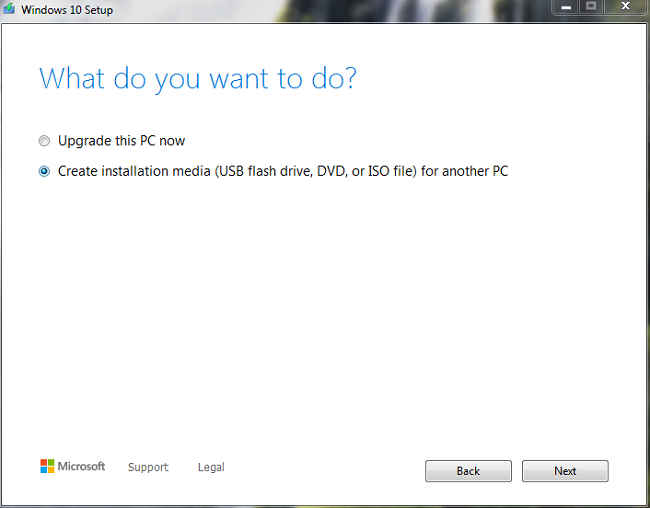 Select "Create installation media (USB flash drive, DVD, or ISO file) for another PC"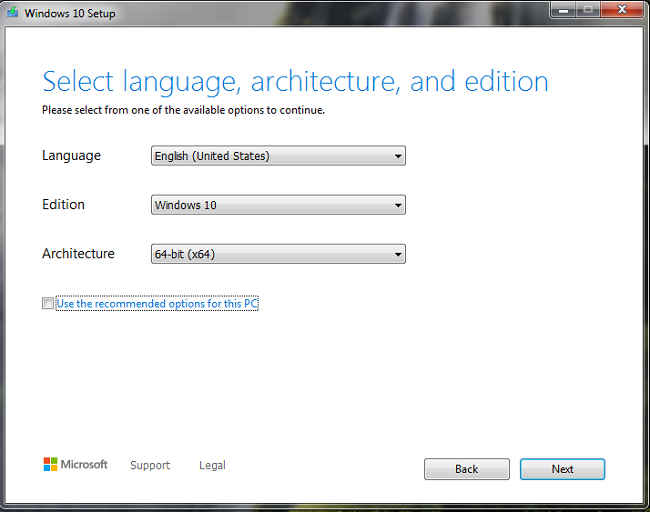 Select architecture and edition of Windows and click next.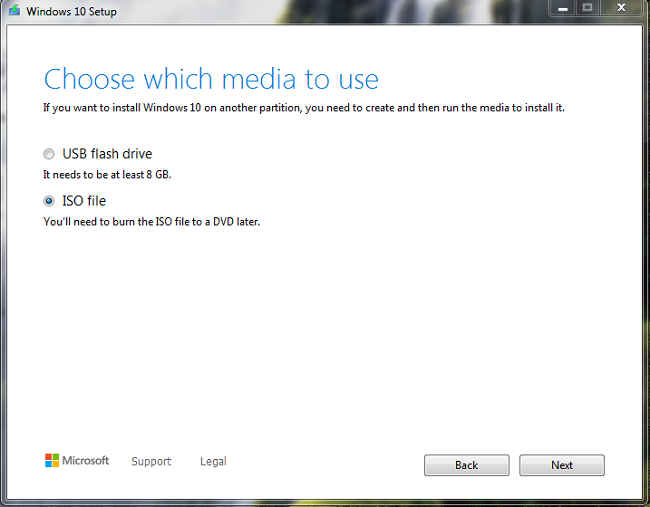 Choose "ISO File"
Choose the destination folder and click next.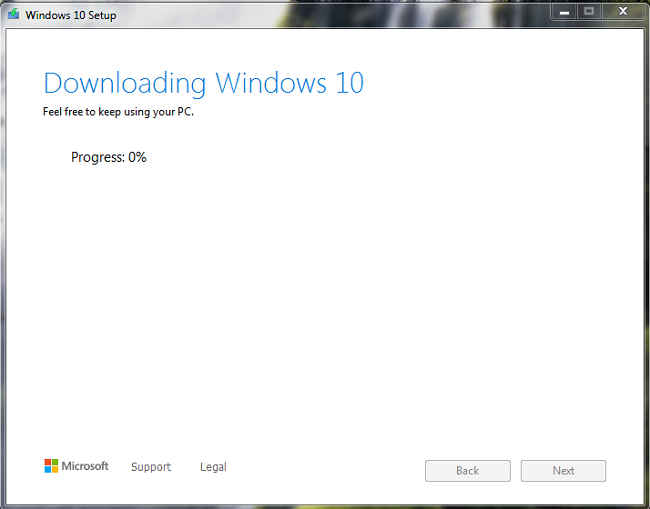 The tool will notify you once the ISO has been downloaded.
In the next steps, you will need to grab the external drive and plug it in. Make sure you have the data backed up as you will lose all the data inside the USB drive.
Plugin the drive.
Open Rufus.
In the device option, choose your external USB (make sure the drive letter is correct)
In boot selection, click on SELECT and choose the ISO file that was downloaded previously.
In the image option choose "Windows To Go".
You can keep the remaining options at default values.
Change the Volume Label to whatever you would like to call it, "Live Windows drive" for example.
And then finally click the start button.
The process should take about 15-20mins depending on the speed of the drive. After the process is complete you may shut down the computer and test it on your computer for the first time.
To boot from the USB, you would need to interrupt the boot sequence by pressing 'Del', 'Esc', 'F8', or 'F12' and choose the drive with Windows on it. In our case, we named the drive "Live Windows drive".
When booting up for the first time, you will see a fresh desktop just like a new PC. You can install the software you want to have with you on the go.