How to get the best deals online even after diwali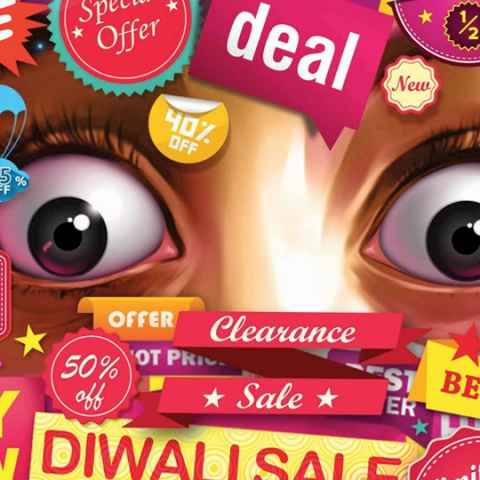 HIGHLIGHTS

Learn how to go about mining for killer discounts and schemes and how to game the system, to keep your wallet happy
The human proclivity for deals and bargains stems from the same kind of evolutionary conditioning that makes the literal act of hunting release a heady mix of feel good chemicals. It's little wonder why the universally popular act of scouring the markets for great deals is described as bargain hunting. Because, like the bloody and visceral practice of hunting, the act of scoring an excellent deal triggers the same sort of satisfaction associated with outsmarting and overpowering prey. Adding to the same sentiment of euphoria, there is no better hunting season than Diwali, which also marks the beginning of the festive season.
It is one thing to joke about women and their almost pathological addiction to sales, but at the end of the day, it's a phenomenon rooted in reality for both genders, and not just an exaggeration. The extent of its economic ramification is apparent when you pay attention to the raw numbers. According to a 2009 Harvard Business report, women earn $18 trillion annually the world over. Incredibly, they end up spending a whopping $28 trillion. This is as great a validation of the effectiveness of sales as it can get. It's not just the women, at all. Take a glance at the spending habits of geeks and the way Steam discounts mercilessly drub poor gamers' wallets, and you'll realise that men aren't all that immune to the arresting guiles of sales.
It becomes even harder to resist this sales business, when every single online retailer worth its salt bombards ridiculously attractive deals across every conceivable product category on newspaper, TV, and the Internet. But, like a good hunt, scoring a genuinely great deal (as opposed to one that looks good only on paper) isn't as easy as it seems. The odds are stacked against patrons in a casino, and online retailers are no different. Most discount schemes offered don't make much monetary sense once you work out the mathematics. Just like a casino, only the smart and calculated hustlers have the means to beat the system. This guide is intended at getting you, the consumer, up to speed with all the information you need to transform you from the proverbial sheep to a veritable hustler dreaded by the Flipkarts and Amazons of the world.
Timing and Economies of Scale
Your chances of finding good deals increase dramatically, once you get the timing right. The anatomy of a discount is largely dependent on the economy of scale – larger the number of buyers, slimmer the margins that the seller can afford to sustain, which in turn translates into greater discounts. This means that you are more likely to find killer deals during major festivals, when everyone from online retailers to product manufacturers are keen on pushing out their inventory at generous discounts. But, before you go about buying products just because they are priced attractively, it's your cue to slam the brakes and ask yourself a few pertinent questions.
Going Mossad: Plan Everything
Do you want the product, or do you need it? More often than not, we are suckered into buying cool gadgets that otherwise aren't put to any good use. These purchases serve no other practical purpose than to massage our egos for scalping a good deal, and often end up gathering dust in the attic. The smart shopper doesn't let discounts dictate his purchases, but sniffs the markets for discounts on the products that he absolutely needs. The best way to achieve the same is by getting organised. Make a list of your needs, and choose products accordingly. This way, you know what to buy, instead of committing the virtual equivalent of window shopping on e-commerce portals. The true mark of a smart shopper is that her online shopping excursions are akin to a Mossad covert operation – fast in, fast out, and done before anyone knows what happened.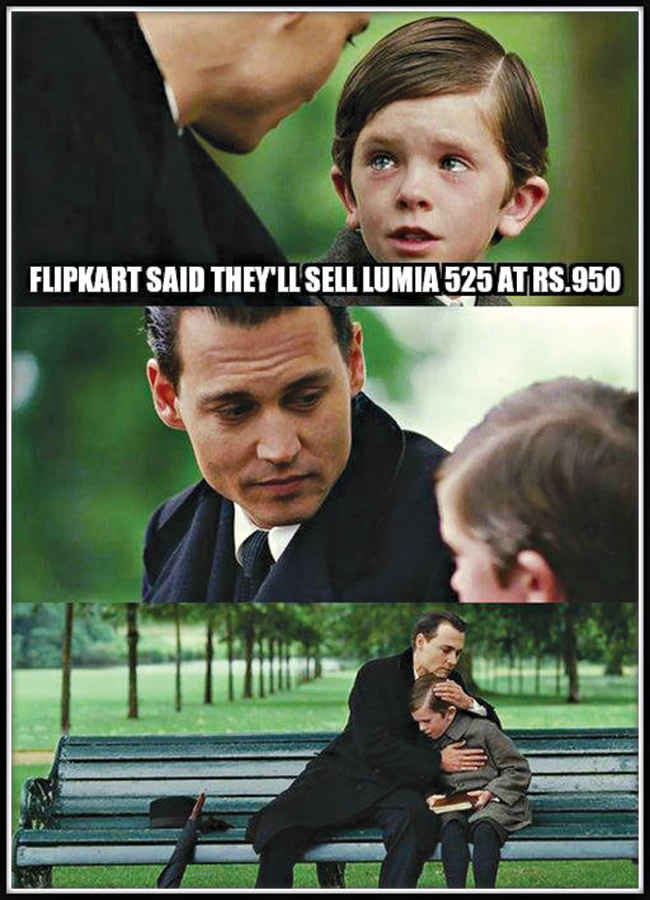 Choosing the right e-tailer
When you get down to deal-hunting through web searches, you'll find plenty of obscure e-commerce websites. It goes without saying that patronising these websites over established giants such as Amazon, Flipkart, Paytm, and Snapdeal is risky. But, what if the deal is too good to pass off? Personally, I would dismiss this as something that is too good to be true. However, you can perform a web search for the reputation of the e-commerce portal, and affirm any complaints against it. Any web search that throws up a lot of negative results against the portal should be treated as a red flag. As a thumb rule, it is safer to stick to established players, since these e-tailers have the necessary infrastructure to make your online shopping experience fast, pleasant, and risk free.
Having said that, it's not just down to the reputation of the e-commerce portal. If you pay attention, these portals essentially serve as marketplaces for smaller sellers, distributors, and even companies selling their products whilst bypassing the intermediaries. So, while buying something, it pays to perform a quick check on these sellers themselves. From Amazon and Flipkart, to eBay, each e-commerce portal has a rating and feedback system in place to encourage and promote quality service. So, the next time you scour through the list of sellers offering the best price for a particular item, be mindful of the seller's rating as well. It helps with making a value judgement on whether it's prudent to save a few bucks and go for a three-star-rated seller, instead of the five-star-rated one.
The more experienced and consistently well-performing sellers are distinguished by special badges that serve as a stamp of approval. For example, Amazon India identifies them as Fulfilled by Amazon, whereas Flipkart dubs them as Flipkart Advantage retailers. It is basically a sign that these sellers have been scrutinised for high standards of shipping, returns, and other policies dictated by the portal. Also, pay attention to sales fulfilled by e-tailers themselves, as that is the most reliable option when returns and shipping are concerned. Flipkart sells stuff through its own portal as WS Retail, whereas Cloudtail is the same for Amazon India. Buying products from these sellers is the safest option by far, as you're assured of the authenticity of the product, smoother returns, and quick shipment & delivery.
Keeping tabs through Wishlists
What good are personal lists, if all they're going to do is languish in excel sheets or stray pieces of paper? This is where wishlists come into play. Any online shopping portal will have this feature implemented within its interface. The purpose of having wishlists on these websites is not restricted to folks mooching gifts off desperate seekers. When used right, it not only serves as means for friends and family to have an informed opinion on the ideal gift for you, but also keep track of excellent deals on the products that you want to buy. This beats grabbing any random product, just because it's marked down heavily on account of promotional offers.
Wishlists on e-commerce portals such as Amazon tell you exactly how the price of the product you're watching has changed, by how much, and in what direction. Websites with more dynamic and flexible approach to pricing such as eBay even allow you to watch certain items to give you real time alerts to price fluctuations, so you can pounce on a deal as soon as it happens. Another upside to keeping a watch on a particular product through a wishlist is that you are well appraised of its normal cost. That way, when unscrupulous e-tailers advertise some inexplicable discount on a product you've been watching, you are well aware and cognisant of the deceptive tactics.

Hunt Smarter with Aggregators
While it's smart to keep a tab on product prices on different e-commerce websites through wishlists, there's a limit to the number of items that you can manually track. Using e-commerce aggregators and price comparison websites is a more efficient way of achieving the same. Websites such as Junglee, MySmartPrice, PriceBaba and 91mobiles allow you to quickly look up the best prices for a particular product instantly, and zero in on the e-commerce portal selling it. Similarly, places worth checking out are browser extensions as buyhatke. Most of these tools also allow you to find discounts and offers that make your purchase much cheaper, and adds more value to your deals than just price points.
Comparison websites such as MySmartPrice have tie-ins with other portals, which allow them to offer reward points that can be redeemed for vouchers and gifts. These websites also make it easier for singling out products according to the discounts/prices offered across e-commerce portals. It's handy for, say, someone who isn't sure about which particular smartphone to buy, but is open to go for one in a certain price range if it's a good deal. The division of products according to various categories comes in handy to dig up excellent deals.
It's Payback Time
Gone are the days of brick-and-mortar stores, when socialist economic policies existed and consumer products were crappy and unreliable, and required lining up in long queues, only to be bought at MRP. Then, capitalism happened, and made the consumer a rampant king, spoilt for choice. In the digital age, the options are endless, and even go to the point of giving consumers money back for purchases. The credit card companies are desperate for you to use their services, and mire yourself in a debt trap, with cashback schemes. However, the discerning consumer is too smart to default his payments, and instead, makes the best of these offers which can go up to fifteen percent worth of discounts and rewards, and sometimes even more. Some of these offers are instant, and put money back into your account immediately. A certain few, however, take a month or two, or even more, to refund the money.
The cashback offers are generally tied to credit cards offered by certain banks. If you don't have a credit card of the requisite bank for the offer, it pays to have friends willing to let you use their credit cards to avail the benefit. What good are friends, if they can't put their money where their mouths are? Just make sure to follow the good etiquette of transferring money into your friend's account on time. Alternatively, you can choose not to, if you do not mind losing your friends and/or teeth, for a few thousand rupees. And, speaking of getting your teeth broken, make sure you thoroughly read the fine print before opting for the cashback offer. Any establishment that employs loan sharks isn't exactly worth trusting, so pay attention to the cashback clauses.
For example, if you're Rs.300 short of being eligible for a cashback offer to the tune of 15 percent, make it a point to do the math and figure out if spending extra to meet the eligibility threshold works out better for you. Do the calculation, and you'll find out that adding 300 bucks worth of products to your cart to meet the Rs.5,000 mark involves spending Rs. 4250, as opposed to Rs. 4700. In a nutshell, keep an eye out for good cashback deals and do the math to figure out if it's worth meeting the minimum purchase criteria.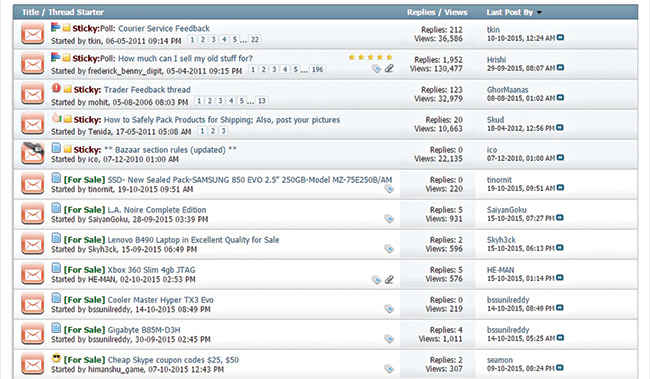 Keep Your Eyes Open
It's one thing to come up with innovative means to look for deals, but we often tend to fixate on a tree and miss the entire forest. Any e-commerce portal worth its salt has its presence on social media networks, which runs all sorts of special audience-specific schemes and offers all the time. Therefore, it is prudent to follow big e-tailers on Facebook, Twitter and other social media platforms to remain updated with many exclusive offers, contests and discount coupons that are open to subscribers more often than not. For example, eBay sends excellent customised discount coupons from time to time, which makes a lot of difference to purchases, that would otherwise be out of your budget.
Scouring discount coupons on typical coupon websites is generally futile, since a vast majority of them do not work at all. However, deal websites such as DesiDime, and Twitter accounts such as @DealsForGeeks have actual people curating deals that are verified and guaranteed to work. This is essentially reaping the hard work and serendipitous discoveries of real people, aggregated to give you a wide choice of excellent offers that really work. The hardcore hardware and audio geeks among you would serve well by scouring forum marketplaces such as Digit forums, Erodov and TechEnclave, for direct/group deals from the distributors themselves. Well, that's about everything that you need to hunt deals and know exactly how to maximise the benefit by using the system to your advantage. Happy hunting.
(with inputs from @ameyadalvi)