Digit: What does a "futurist" do exactly? Tell us about your Job at Autodesk
Jordan: I have an incredibly fun job, thinking about the future of designing and making things. At Autodesk historically we have been in the design and simulation space, and now we're quickly moving more into the manufacturing and construction side of things as well. I see all of these aspects converging, so my job is to look into this convergence, and that involves following a lot of trends. From robotics and automation to artificial intelligence, 3D printing, the Internet Of Things, all of these have influence on the way we design and make things.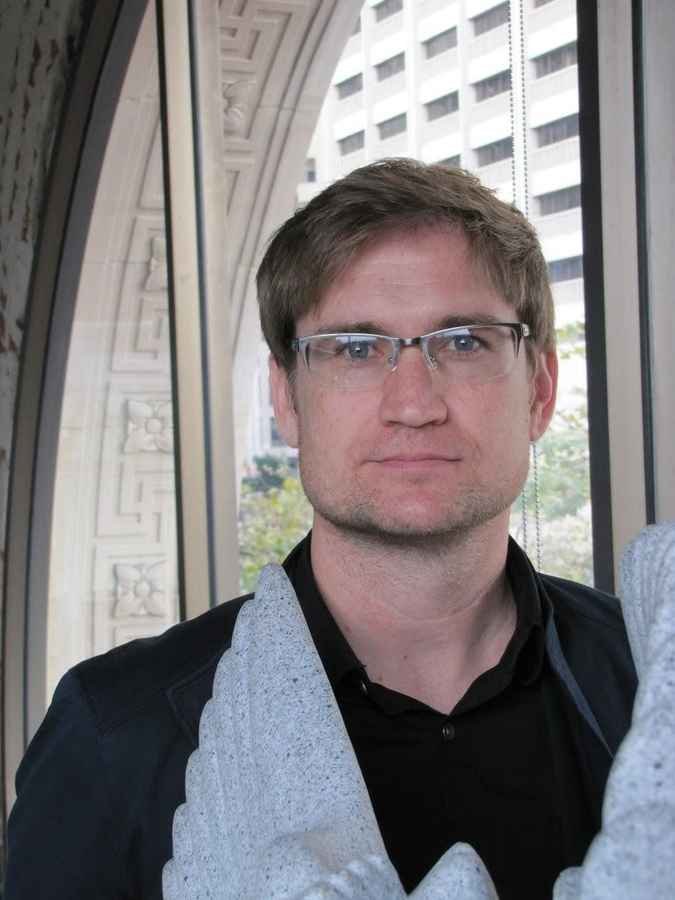 Digit: Tell us more about distributed manufacturing systems, what exactly does that mean?
Jordan: That is one of the topics I was here to speak about, and the idea is instead of having centralized large factories, we can actually distribute factories in a much smaller compact version and enable more local and regional production. There are some trends that are enabling this to happen. From the macroeconomic point of view, you now have companies looking to position manufacturing, much closer to the consumer. An example of that would be Foxconn building their next largest factory in Indonesia. And it is not because the wages are cheaper or the regulatory environment is better, I mean those are factors but the biggest reason is their next largest market is in Indonesia. And this trend we see continuing. We are collaborating with Katy George and her team at McKinsey Consulting, and they've shown that the two primary drivers for positioning factories, is a) proximity to demand, and b) being part of an innovation ecosystem. So ensuring that there's the talent and skill set in that area to augment the supply chain. From the big perspective, that is enabling this idea of more local or regional production, while from the ground up you have things like the Maker Movement with increasing capacity for people to design and make their own things. You have 3D printing which gives you the technology to now design and make your own things. We see the convergence again from the large enterprise and from the individual maker communities coming together and all of this nets out at a more local design and production method.
Digit: Where do you see the Indian maker movement heading?
Jordan: Well, I think it's incredibly exciting now. This my first time in India, and just travelling around Mumbai for the last few days you see the resourcefulness of people. Whereas the wealth distribution seems to be skewed, the resourcefulness of the people is absolutely amazing right. If you need something you can't afford to buy it, you figure out how to make it or how to modify something to enable you to solve whatever problem that you have at hand, you need to tap into that creative capacity, and a lot of that is access to tools, (obviously education is a big aspect to this) but I think that access to the tools and the materials alone could go a long way. You don't basically need the formal education, that's what the internet's for right? You can learn the skill set you need. I would think that you guys are incredibly excited about the future of making in India, not to mention the fact that the needs of the people here are unique. There's kind of been this truism since the end of the Second World War and Industrialization that industrialised economies produce a lot of the advanced products for the rest of the world. And the truth is that those industrialised economies probably don't know about the local needs in Mumbai, for example, so it makes sense for people to actually be empowered to make their own things.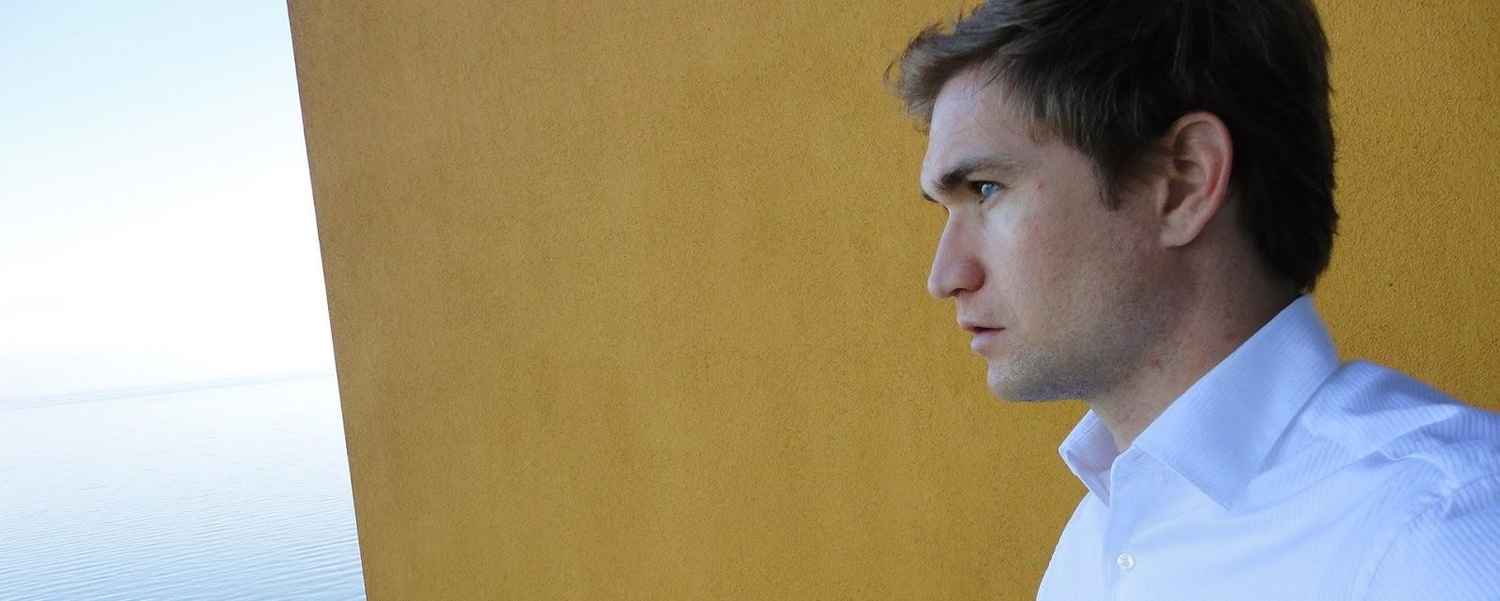 Digit: Absolutely. An off shoot of your answer is the question of widespread adoption of 3D Printing. At Digit we've been talking about 3D printing as the next big thing for years now, similar to the way people are talking about drones today, (you know you'll have hundreds and thousands of drones flying about everywhere), 3D printing was hailed as that, just about two years ago, but it hasn't become a household phenomenon yet. Why do you think that is? Will that ever happen?
Jordan: It will happen eventually, we have to give it time. I mean, you think of the typical hype cycle where we over-anticipate the growth and productisation of certain technologies, and about two years ago we hit the peak of the hype cycle around consumer 3D printing – that is going to be in every home and also these grand expectations. There's a lot of problems preventing that from happening today, one of them being the reliability of the hardware. Anyone who has a 3D printer knows that their reliability isn't there, the repeatability isn't there. Personally I have three 3D Printers, and two of them are used to make spare parts for the third one. Using them requires an Engineering or kind of troubleshooting mentality, which most people don't have the time to deal with. So the hardware needs to evolve. I think what we popularly don't recognise is the fact that it is already transforming the way we manufacture things. It's not a "do we print it" or "do we manufacture it traditionally" sort of question anymore. Today we use printing to make traditional manufacturing more efficient and big industries are already doing this. There's been 3D Printed parts flying on aircrafts for over a decade now. The F-18 has laser-sintered parts I think for the last 12 years, commercial aircrafts now have 3D printed parts, and if you go into factories, you see 3D Printing making its way into making fixtures, so that humans are more efficient and one of the big success stories around injection moulding – the method that you use to produce small plastic parts, most of the stuff that we have in this room, your digital devices etc. Injection moulding produces units, in volumes of millions per year, it's very fast it's very efficient, there's already a lot of capital invested in that equipment, and it's hard for 3D printing to replace that. But what they are doing is augmenting traditional manufacturing with 3D printed tools, so they're printing the moulds to go into the injection moulding machines. They can print these moulds with internal cooling channels and it's analogous to the capillaries in your skin, it goes close to the surface of the mould, means it can cool the surface down much more quickly, and get more productivity out of these machines, this industry which has been trying to get 1 percent improvement for the last three decades is almost overnight getting 20-30% production rate improvements from 3D printing to tooling. Over the next decade we are going to continue to see traditional manufacturing being augmented and improved by 3D printing, as consumer 3D printing comes online. Right now it's a niche area and it will remain the way for a while until the machines become more reliable, the software is easier to use for everyone. It will come along, but I industrial manufacturing is where 3D Printing really shines today.
Digit: Yes certainly until you make the whole process of 3D printing extremely convenient, the sort of industrial revolution that we and a lot of other industry commentators are envisioning will not happen. It has entry barriers, where you have to have some sort of technical know-how for sure. Do you think perhaps it will be truly democratized soon because of the software maybe?
Jordan: Yeah I think in many ways it already is. We launched a consumer division a few years ago, particularly for that, not just 3D printing, for makers in general, to make the tools more accessible, so that you don't have to be a professional engineer, architect or designer to use the software. That can range from entry level, you start from an existing template model and modify it into what you want, to just making primitives modelling and solid modelling easier to use. What's interesting is when you find smaller kids or the younger generation adapt to that very quickly. The gaming generation seems to adapts to that very quickly. It kind of proves that if you build it, people would use it. So that democratization is underway now, I think the software side is many more advanced in terms of accessibility than the 3D printing hardware side and that's part of the reason that we have announced that we are building 3D printers and the platform to support those printers, to make sure that the software world and hardware world are merged.
Digit: What exactly is 4D Printing?
Jordan: The best analogy to 4D Printing is in biological systems. Essentially we ourselves are 4D printers right? We are built additively and we modify ourselves over time, so the precedent is biology and the living world. 4D printing in the modern sense is being able to additively manufacture components that can assemble themselves or modify themselves over time. You don't have static products now. Think of products that can move and adapt, not just in terms of their software interface but in terms of their physical interface. There's a researcher at MIT Skylar Tibbits, who we've been collaborating with for the last few years, who is kind of the leading thinker in the space of 4D Printing.
Digit: Would the analogy go further? Would it be ok to think that such products would multiply as well as mould themselves as cellular organisms do?
Jordan: Let's say that they will at least modify themselves. In a certain case they may multiply if the need arises. Imagine that this table was a 4D printed object and it was made of smaller components and imagine suddenly you had a need in this room to have not one large table but five smaller tables then they could reprogram themselves to be five smaller tables, so in that sense, yes, potentially they can multiply. But the material has to obviously come from somewhere, so we are restricted by the laws of physics.
Digit: Right now the appeal of 3D printing is only restricted towards faster prototyping of products isn't it? 3D printed objects still don't look as attractive as finished goods. At least the ones we make as hobbyists, so when do you think would change?
Jordan: On the consumer side I agree with you. On the industrial side we are actually 3D printed objects that look amazing. Often times they look like something you've never seen before. So on the consumer side, I think technology is coming now, we have been restricted largely to fused deposition modelling and extrusion technologies and that will advance a lot, I mean there's post-processing and things that you can do to make it look better, to make it feel like a finished object, but there's always ways to embrace the fact that it is 3D printed and maybe this is a new aesthetic of objects that we should embrace. I mean the worst thing that you could do is try to take a new technology and try to do what you did before with it. It would be like taking your mobile phone and plugging it into your landline and saying well it doesn't work very well. So I think there would be some change in perception and adoption of the products being made by 3D printing because it won't look like what we had before. The new Autodesk printer Ember is using a DLP technology, which is a liquid resin, it's exposing it to UV light and it's continuously extruding a form out of a liquid and the results are very high quality. It doesn't have the readable layers you typically see with FDM, you get very high precision, and you can make very small artifacts with it. We are actually printing hair with it. It feels like fur, that's the kind of resolution that we can get. So as new technologies come online, some of the perception of 3D printing will change.
Digit: So this brings me to my last question that is as a futurist where do you see 3D Printing say 20 years down the line?
Jordan: I see printers being customized or customizing themselves for specific purposes. You know we have this fascination with the one box that prints everything, and the reality is and we learned from the first industrial revolution that there's a place in this world for purpose built machines. So 3D printer for turbine blades on a wind generator is going be very different for 3D printer for digital devices. And printers would have much more intelligence in terms of feedback loops, to ensure quality control to products coming out of them. They'll have the ability to modify themselves, depending on the component they are printing or the object that they are printing and we are going to have a lot of different form factor printers. Large ones, small ones, multi-material, so it's not kind of going to look the same, which is our perception that now all of them look like boxes, something goes on inside the box and something comes out the other side. There's also going to be a lot of development around, swarm printers that can organize themselves in order to manufacture larger objects, because a fundamental limit of the traditional printers that has to be bigger than the thing that it's printing, and we need to overcome that barrier very quickly.
Digit: So do you foresee anything like the Star Trek food synthesizer happening any time soon?
Jordan: It will happen, it is going to be in some time, because it has some chemical issues that we have to overcome. At the end of the day you will have to get molecules to bind and so within a single material system, we're going to have a lot of advances very quickly, in fact there some very compelling work going on right now around the world in metals printing, ceramics, polymers and mixing different materials within a family. But trying to get metals and plastics to chemically bond, you know one is using ionic bonding mechanisms, one is using covalent bonding mechanisms, that's fundamental physics, and we can't change that. So we need to come up with some clever ways to be able to mix material systems to be able to print as the replicator in Star Trek does, it will happen but it's going to be quite a ways down the road.