The pandemic has been rearing its ugly head over the past two years causing individuals to stay home and consume content voraciously. Content, however, is no longer primarily consumed in movie theatres and on large home theatres but equally, or more so, on smaller form factor devices such as smartphones and tablets. Our smartphones and tablets are increasingly becoming capable content consumption machines, and Dolby has played a pivotal role in this. From Dolby Atmos to Dolby Vision to the new kid on the block – Dolby Atmos Music, all have made their way to numerous phones on the market today. Some of them priced at as low as ₹15K. To know more about Dolby's journey through the pandemic, how Dolby technologies have become increasingly pervasive, and more, we delved into conversation with Sameer Seth, Director, Marketing-India, Dolby Laboratories; and Jayant Shah, Director Apps & Solutions Engineering, Emerging Markets at Dolby Laboratories.
Q. Since the pandemic, people have been moving away from the theatres and consuming more content in their living rooms on TVs or on smartphones, on the go. What has Dolby observed in this regard? Any statistics to share? How has Dolby prepared for this shift?
Sameer: So the pandemic, in fact, has had a change in the way consumers consume content, especially in India. What we've seen in various consumer studies that we've done during the pandemic and post-pandemic is that Indian consumers, more than ever before, have started realising the importance of quality audio and quality visual experience. They are increasingly seeking a better experience, whether it's in their living room, whether it's on the go. And now that they're back at work, even at work. So, talking about consumer studies, we found that what the consumers are definitely doing during the pandemic is connecting with content a lot more than they have connected in the past. So, when I spend more time with content, I'm insisting on a better experience. And for that, I'm now a consumer who's willing to upgrade.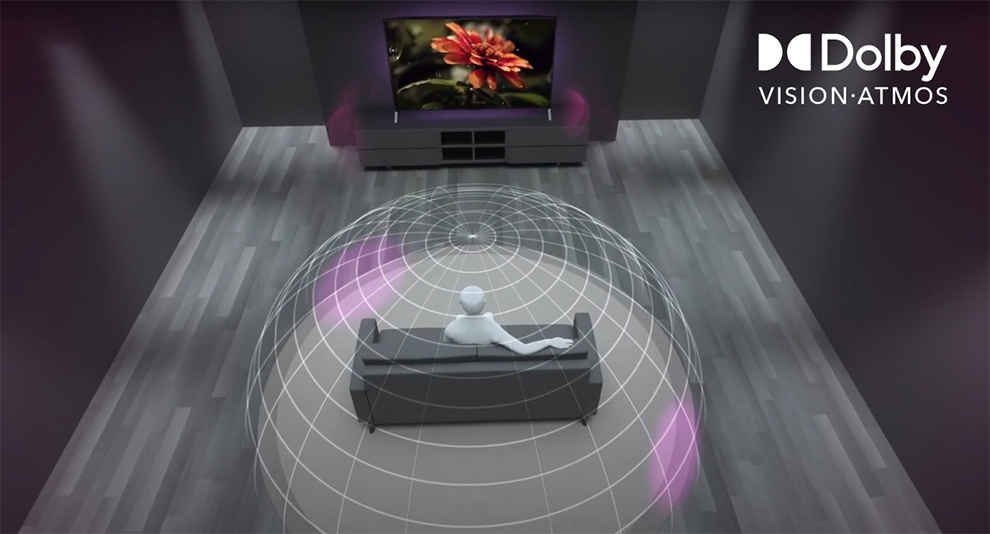 We did a recent consumer study Counterpoint on content consumption in the living room. We did one with CMR on the smartphone side. So, both those studies are actually pointing towards a two-pronged upgrade that the Indian consumer has done because he or she is connecting more with content. One, by upgrading the device for a better experience. So, you know, if I had an old TV, I'm upgrading to the latest television, which gives me a better experience. At the same time, I'm upgrading from a single device SD plan to a UHD Dolby Atmos or Dolby Vision-enabled plan on a streaming service. So, it's both devices and content and that's what we've seen the consumers doing off late.
Q. In regards to Dolby, what devices do people need to experience the technology? Is it somewhat restrictive still or is it more ubiquitous than we realize?
Sameer: Dolby experiences are available to consumers in every aspect of entertainment they consume. Starting with cinema, you can consume Dolby content when you walk into a cinema near you. When you talk about India specifically, there are more than 800 Dolby Atmos-enabled screens. You can watch them in multiplexes, you can experience the technology in single theatres. It's fairly universal in the country. The second is, of course, the living room. In the living room, there are multiple devices there where you can get the Dolby experience – the television, a soundbar or an AVR. You have smart speakers that deliver the experience. So from a living room perspective, those are the experiences that consumers are seeking and already consuming. On the go, you have smartphones. I mean, India is a mobile-first country. We consume a lot of content on mobile, on the go. Consumers are connecting and consuming Dolby-enabled content, whether it's AV content or whether it's streaming music or podcasts, with Dolby Atmos and Dolby Vision. Then comes the next scenario, which is at work or working from home. There are PCs that come with Dolby technology so you can consume both AV content or leverage our Dolby Voice conferencing solution. There are various devices on which consumers can experience Dolby.
What is core to us as a company is that we work with the entire ecosystem. That's important to understand because we work with content creators on one side to enable them to use our technology for better storytelling. The content creator always wants to deliver his or her content, which is closest to his original intent. And that's what the Dolby technology, both on the visual and the audio side, does. The second aspect is delivery which is where we work with a lot of streaming services and broadcast services. They use our technology for delivering content. And the third element in the ecosystem is playback. This is where devices come in. It's available in all these scenarios. There's a lot of content now in India, both on streaming and on broadcast. There are a lot of genres of content available and there are multiple devices to consume that Dolby-enabled content.
Q. How many streaming services are supported by Dolby and is there a plan to have more streaming services in the Dolby ecosystem?
Sameer: I think it is no surprise that we Indians love the content. We connect with content far better than anything else. We work with a lot of streaming services, both global and Indian streaming services. So, you can get a Dolby experience on global services like Netflix, Apple TV Plus or Amazon Prime Video. As for Indian services, there are quite a few services that deliver Dolby such as Disney+ Hotstar, Zee5 and Hoichoi. Hoichoi is our latest partner, who we worked with very recently, to enable their content with Dolby Atmos. So yes, there is a lot of momentum. There are some services on the AV side. Now, talking also about the audio side of the experience on streaming, we work with Earshot for podcasts. On the music side, we have Apple Music and Hungama Music. So, both global and Indian services are now streaming their music in Dolby Atmos. So, the Indian consumer is spoiled for choice. There's a lot of content out there in Dolby.
Q. Speaking of streaming music or even creating content, what about the content creators? Do they have to have specific equipment to be able to create Dolby content on their end?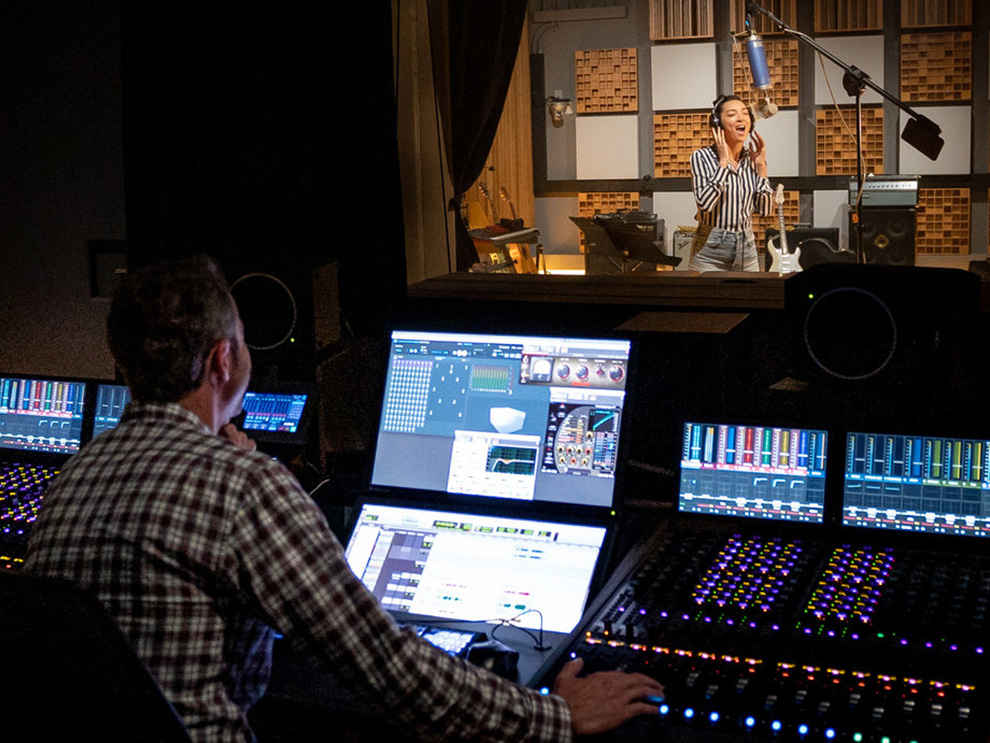 Sameer: What the pandemic has also done is that the consumer is also the creator. So from a creator's perspective, Dolby Atmos Music is a technology that the creator can use easily. The headphone mix can be done through a very simple set-up. Of course, there is no limit when it comes to a studio mix experience. But the technology supports a Dolby Atmos mix that you can even do through a PC at home, you can do the mix over a headphone and you can release it and that's the beauty of the technology. So for the creator, both the formats are available. He or she can create it on the laptop, headphones, or in a studio.
Q. What about Dolby Atmos for music? So what kind of reception has it received, especially in India, and how has the technology improved since its launch?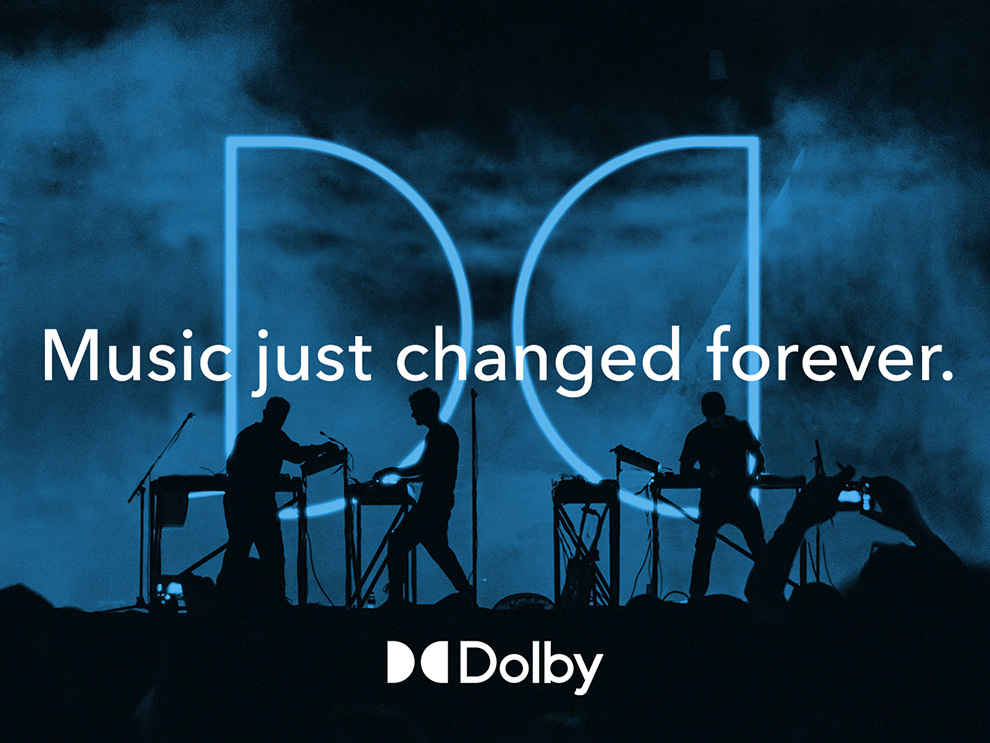 Sameer: When you talk about music, it's again a complete ecosystem connect that one has to do so. We have multiple artists that have created music in Dolby Atmos since the time we introduced Dolby Atmos Music in India. And the journey started with no one better than A. R. Rahman who's done multiple tracks and albums in Dolby Atmos. Other Indian artists as well, whether it is songs from the films or it's their own singles or albums that they're releasing in different languages now in Dolby Atmos. So there's a lot of momentum that one has seen. We work with the artists on one side, we work with the labels on the other side because, the labels are, again, a very, very critical part of the ecosystem. We work with the mix engineers, those are the magicians who really bring out the experience. So it's a complete ecosystem, sort of a work that we do. So right from artists to labels, to mix engineers to studio technicians. We sort of work with them and we enable them. So there's a lot of content, a lot of Indian Dolby Atmos Music content out of India available on streaming services.
Q. We experienced a bit of Dolby Vision and Dolby Atmos in your studio. How do they work in tandem with each other across different devices?
Sameer: I think there are two parts to the question. One, Dolby Vision and Dolby Atmos. So Dolby Vision is a visual technology from Dolby. It's an HDR technology and one can experience it on different devices. It's available in the cinemas, not in India, but outside of India. You get Dolby Vision experience on your televisions, on your phones, on your PC. So it's a visual technology which gives you better colour, brighter brights and darker darks. So, you know, the brights are 40 times brighter and the darks are ten times darker. So you see a better dynamic range of colours and contrast. So that's a visual technology. Dolby Atmos is an object-based audio technology where the content creator creates the mix by treating sound as objects. It's literally something that will transport you into the experience that will bring you closer to the character and the stories you love. So the combined experience of Dolby Vision and Dolby Atmos is the best possible experience that the consumer can get. The experience is available in the living room, in cinemas, on the go, at work or working from home, so it is ubiquitous.
Q. From what I know, there are three codecs used in Dolby Atmos which are Dolby Digital Plus, Dolby TrueHD, and Dolby MAT. Can you delve into the details of these codecs?
Jayant: Dolby Digital Plus, essentially, is a lossy high compression codec. I think Dolby Digital is the one everyone's familiar which is now pretty old and that had bitrate limitations. There was a certain limit to compression that we could apply using that. Dolby Digital was intrinsically invented for cinema and when it served the purpose of cinema, we stopped innovating briefly. The same thing was adapted for broadcast, pretty much, in the early days. Dolby Digital Plus came about from the streaming era. It has better compression and it has, theoretically, a larger channel capacity. So Dolby Digital was limited to 5.1. In theory, Dolby Digital Plus can do 13.1. So Dolby Digital Plus, we adapted it because it was pretty much universally in many, many devices. When we launched Atmos, we had to figure out a way of keeping it compatible because of the huge device deployment. So, we retrofitted Atmos with a little bit of clever engineering and the same codec can carry Atmos. But, it is, in essence, a compressed lossy codec for streaming and broadcast. TrueHD and MAT, on the other hand, are very very high quality. TrueHD is lossless completely. There's no lossy compression. Again, TrueHD came out with Blu-ray, pretty much. That was the default lossless codec on many Blu-rays. Not all, but many. And Dolby MAT then became a transport mechanism to go from what we call a source device to a seat device, a set-top box connected to a TV, for example. So, you can decode Atmos in a set top box and then over HDMI 2.x, you can stream uncompressed audio. So, if your TV doesn't have a decoder, you can actually decode Atmos into uncompressed audio and then transport it with metadata using a technology like MAT.
How the set-top box knows what the TV can render or what the downstream device is basically using EDID and various signalling techniques to tell the set-top box what the capability of the device is. Then it will do the render. MAT allows you to move spatial audio into that device and then use metadata, which is the object metadata, so we can transport that across.
Q. How is the rendering happening on your end via AI or algorithms, so that it knows what device it's playing on and adjusts accordingly?
Jayant: So in channel-based traditional mixing, stereo for example or 5.1, the mix engineer basically does the render. He or she assigns sound to specific speakers or channels. So if you do a 5.1 mix, you could downmix it, you know, but even the downmix is sort of rigid, it follows certain rules. You can downmix 5.1 to say stereo or mono, that's it. You can't do fancy configurations like three or four speakers. In an object-based sound format like Atmos, this assignment of sound to the speaker doesn't happen. What happens is that the mix engineer is basically working with a bunch of objects. So, there are certain static sounds assigned by the mix engineer. He or she has a certain speaker configuration which he is monitoring on, and then he just assigns sounds to locations in a room or a 3D space. So, he can place a sound above his head to the left or be just behind him using a joystick kind of a mechanism with a visual display. It shows you where the sound is physically placed as a visual representation. So, how big that sound is, how loud it is and where it is located are all that you need. There's no allocation of any speaker. What you record is the sound, its location and importance, right? All of this is transmitted with metadata. The consumer may have different types of speaker configurations. So it may be two speakers, a TV, a soundbar, or a home theatre. So the sound system at home knows the speaker configuration and therefore knows how best to render those coordinates. And then it does it. So, in effect, it becomes independent of the speakers. That's the beauty of immersive systems Like Atmos.
Q. What are some of the challenges that you face when driving immersive entertainment experiences?
Sameer: I wouldn't say challenges as such. Let me just factor it from a consumer standpoint. I think there's a lot of work we do through our partners. Not a challenge, but an opportunity I see is to educate the consumer on how to get the Dolby Vision and Atmos experience. This is where we work very closely with our partners, in terms of driving awareness and driving education. We work with partners on how to get that experience by doing an AB sort of comparison, educating them, creating how-to videos and things like that. So we use a lot of those touchpoints with the partners, whether it's at retail, online, or digital. But I would say that is more an opportunity than a challenge really. But yes, we do a lot of work with our partners to educate consumers.
Q. What kind of certifications do smartphone OEMs have to go through to have their content Dolby-Atmos certified?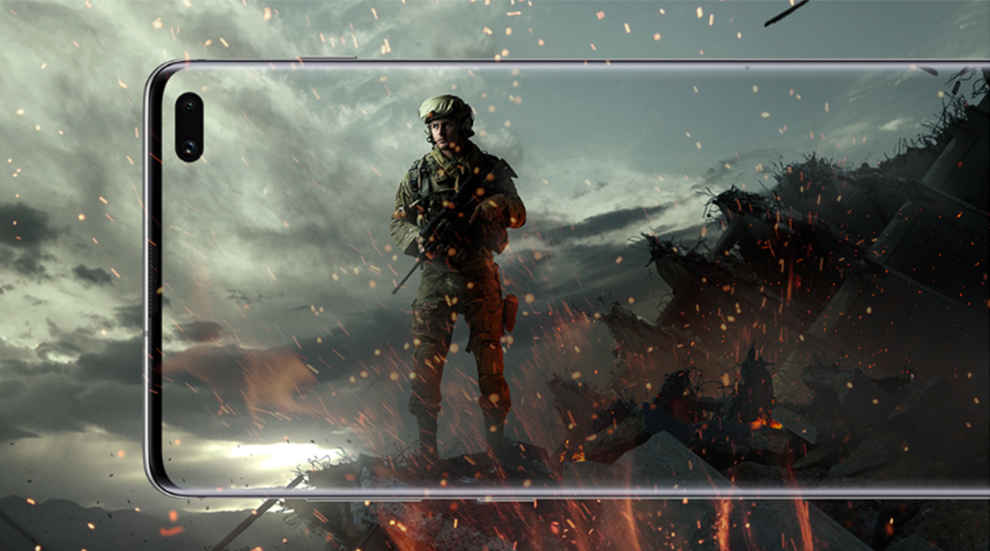 Jayant: So once an OEM signs the license, they get access to our kit, which is the software and a bunch of documentation on how to implement it. Once they have that access, they go forward with the implementations. Part of the documentation is about the test procedure with the test kit along with it. They go through that test. Now, there are different levels. If it's a new, first-time implementer, then they have the option to send a sample to us, to our test labs. We have labs in China, and we have them in the U.S. So, we do the tests and we give them a test report and if they've passed the tests, they're good to go. If things are not working the way they should be working, then we send them a correction and we can have them with that. The implementers who are more seasoned or older licensees, already know how to test. They do some tests and send us a test report. We review it and based on that we a clearance. Every device or every new model that comes out has to go through the testing methodology.
Q. We've seen some smartphones as low as ₹15,000 or even ₹10,000 come equipped with Dolby Atmos. How do you fit the technology or the algorithms into such a small form factor like tablets and smartphones?
Jayant: So, at a hardware level, we integrate with the chipset. The coding, the decoders, and all the magic is present inside the chipset. In terms of form factors, we want to democratise this. There's no sort of restriction saying only the really high-end phones can support Dolby Atmos. It's in our interest to go as broad base as possible, so we don't limit the hardware. Obviously, sometimes, there's a detrimental aspect. For instance, you need at least two speakers. So, you know, there are some minimum specifications that are required. But beyond that, we don't restrict. And then again, you know there is the physics of hardware. So, physics can limit you up to a point. Our intent is to get the best out of that hardware, whatever is available. To that end, there are some OEMs that come to us right at the design stage in the beginning, which becomes easier because then we help them with the acoustic design. The selection of speakers, that kind of stuff. So, obviously, we don't want to restrict the hardware beyond the minimum requirement. We look at doing the best possible.
Price is not really the criteria. There are televisions doing Dolby Vision and Dolby Atmos as low as ₹15,000. And then, there's the really high-end stuff. I don't think the price is really a defining thing anymore. That perception of Dolby maybe only catering to premium is not the reality now. The reality is that we have it at pretty much every price point.
Q. So, what are some of the future plans for Dolby as theatres reopen? Will the focus shifts to shift there, or will Dolby continue investing in at-home experiences or on-the-go experiences as they have done during the pandemic?
Sameer: We believe as a technology, both Dolby Vision and Dolby Atmos, deliver the best experience that the device is capable of. From our perspective, we believe that this experience is available to the consumers in various formats, whether it's cinemas or on-the-go or at home. And there's a lot for us to cover. I think there is no substitute for cinemas. I think we Indians love the movies and we would continue to watch them in cinemas. With cinemas now opening up, there are a lot of theatrical releases that have started coming up in various languages. So yes, there's no substitute for that. But at the same time, I think the pandemic, in particular, has had us connect more with content whether it's in the living room or on smartphones. And we will continue to consume a lot more content in a more dedicated manner because we will want it in the best possible format. We would want to try different genres of content and that consumption is going to continue.
Q. Right now we're living in the era of 5G and the Metaverse. So what are Dolby's thoughts here and what is the plan for the future in these scenarios?
Sameer: The technology should be something that should support where ever the consumer moves. For us, we will continue to innovate. We will continue to work with the ecosystem to deliver experiences where the consumer goes. So, nothing specific on these formats to share. But yeah, we believe that the consumer is something that we will follow.
Q. Maybe we could see Dolby in the Metaverse, right?
Sameer: I wouldn't say that. I wouldn't deny it. I wouldn't say yes as well. But where the consumer goes, the technology should just enable a better experience is what we believe.
Q. As someone who enjoys sound and music and has been in this industry for decades, what do you think is the pedestal for good sound?
Jayant: As a tech guy, you know, the first thing I look at is, probably, the response of the system. People can go completely crazy just looking at specification sheets, at least, engineers can. I would look for the low-frequency response, which is why a lot of systems fail and the highs, people are sometimes obsessed with this 20 kHz range. Honestly, there is no sound above 12 kHz, 13 maybe? So, the high frequencies should be good, nice and clear. But I don't particularly go for this. But, low frequencies, yes. I like the lows to be nice and tight and it's harder to get low frequencies done right. You cannot do low frequencies with small woofers. I mean, you can play with it, you can design with enclosures, things like that. But if you don't have a nice big diaphragm to push the air, you're not going to get really great lows.
The other thing is, don't buy a speaker system or any music system without listening to it. And don't buy it without listening to your own music. Do not listen to the demo the salesmen play you. Don't listen to demo equipment or demo tracks because they're designed to enhance or show off the best features. Listen to stuff that you're intimately familiar with and that will give you a good idea of how it should sound. That's the holy grail.