Nesting comfortably between wired and true wireless in-ears are the wireless IEMs that offer up wireless connectivity but still preserve the cord that tethers the two earbuds. They're essentially a bridge between the two aforementioned categories, and ironically also lie squarely in the middle in terms of innovation this year. Advancing technologies such as aptX and escalating battery life have made the push for wireless IEMs even stronger, and they've quickly become the preferred option for purchasers when it comes to audio on-the-go. We tested a horde of wireless IEMs that released in 2019, and we've nailed down the winner…
Winner: RHA CL2 Planar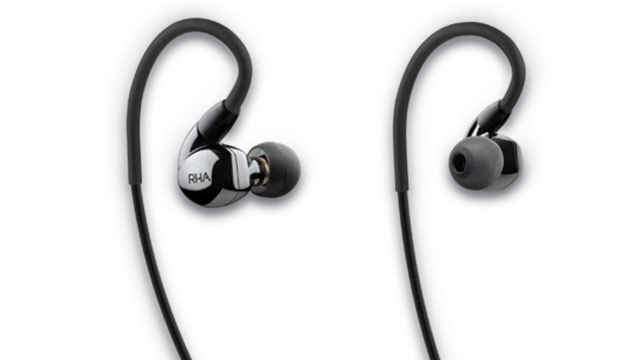 Packing planar magnetic technology in a ludicrously small form factor is a feat in itself since they are usually found in open-back studio headphones. The RHA CL2 Planar does just that and the results truly speak for themselves. You are treated with gorgeously tuneful and rich sound and are able to pick up the slightest nuances in tracks. You get deep and impactful bass and surprisingly neutral-sounding mids. Most earphones feature at least a slight under-emphasis in the lower mids, but these don't sound like they do which makes the vocals and instruments sound extremely balanced and palpable. However, the bass and the highs have been extended slightly on both ends, which causes the RHA CL2 Planar to slightly veer off from what would have been a neutral sound profile. The soundstage is extremely spacious and the passive isolation is surprisingly good too. You won't be disappointed with the battery life as well. It lasted us a solid 10 and a half hours, which is commendable.
Runner-up: Sennheiser IE 80S BT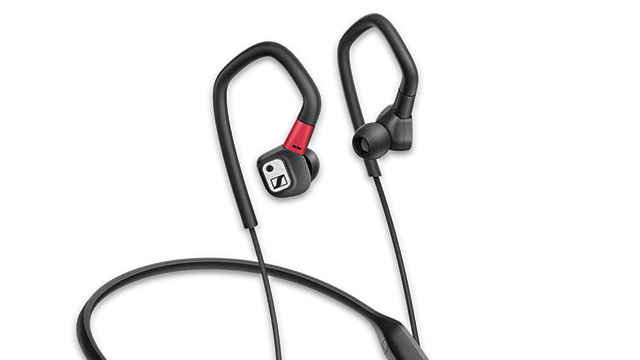 Sennheiser released the wireless variant of its popular IE 80S this year. The wired version was lauded for its sound quality and upon rigorously testing the wireless variant, we can safely say that Sennheiser has retained the sound quality of the IE 80S. The lows have a feeling of fullness and warmth since they are slightly extended and lower-range instruments and voices sound magnificent. The highs are textured and have a subtle lift. However, where the IE 80S BT falter is the mid-range. They are slightly restrained and also, the boosted bass veils the already-restricted mids a bit. This causes the mid-range to sound slightly hollowed-out and the vocals suffer a tad bit too. Still, this is us just us being really nitpicky. Also, you can use the adjustable EQ to smoothen out the slightly problematic mids if they do bother you. The soundstage is impressive and the subtle high extension along with the boosted lows help create a sense of tallness in the soundstage as well. The imaging is surprisingly good and every instrument seems to have its own sense of space. However, battery life is strictly average and we managed to squeeze out about 5 hours.
Best Buy: One Plus Bullets Wireless 2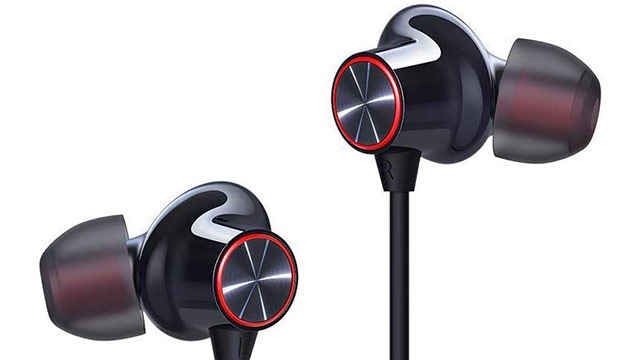 The OnePlus Bullets Wireless 2 separates itself from its predecessor in terms of design, battery life and a handful of other technical upgrades. Bringing in the latest tech such as Bluetooth 5 and aptX HD, these inexpensive IEMs don't compromise on sound quality either. They feature a hybrid triple-driver setup, where two balanced armature drivers are used specifically for mids and highs, and one dynamic driver for the lows. The results are commendable. While the lows are audibly louder than the mids, they are still controlled and quite detailed. The bass response is punchy but since they use a separate driver the mids and vocals do not suffer. The highs are pleasant, however, they can get a little tinny. These IEMs perform excellently when it comes to passive isolation though, so good that we actually checked again to see if they had noise cancellation technology, they don't. The OnePlus Bullets Wireless 2 was a no brainer for our Best Buy recommendation.