True Wireless IEMs, just a couple of years ago, plagued consumers with an array of uncertainties. Will I easily lose them? Will they sound as good? What about battery life? Fast forward to 2019 and true wireless earbuds have exploded and are increasingly prevalent in a consumer's pocket. While they are still easy to lose, the other concerns seem to have dissipated over the years since the tech inside has been greatly enhanced with boosted sound quality, wireless connectivity and a cornucopia of features. The gap between wired and wireless is closing rapidly and we couldn't be happier. Especially, since 3.5mm jacks will have almost entirely vanished on smartphones by 2020 and going wireless is the new norm. Let's see who wins in this category which is brimming with contenders.
Winner: Sennheiser Momentum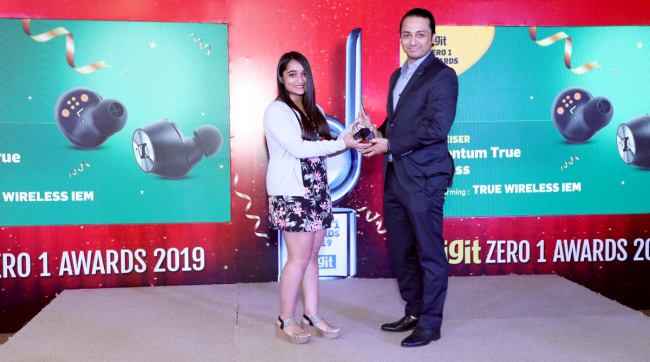 Sennheiser took its time venturing into the true wireless market, but when it did, it took the segment by storm. The Sennheiser Momentum True Wireless features full-touch controls, IPX4 splash-proofing, transparency mode and more, but those aren't the highlight. The sound quality is. The 7mm drivers result in controlled and detailed audio rendering, unlike anything we've seen from other true wireless earphones. And we're not exaggerating. The bass is punchy but not overbearing, vocals and instruments are luscious and clear, and the highs are refined. There's a slight dip in the highs before it extends, and this is intentionally done by Sennheiser to block off sounds that can be jarring. If you don't want your skulls to be rattled by bass, then there's no beating the Momentum True Wireless. We do have one gripe, the battery life is paltry when compared to its competitors, with about 4 hours in the earbuds and a total of 12 hours with the charging case.
Runner up: Creative Outlier Gold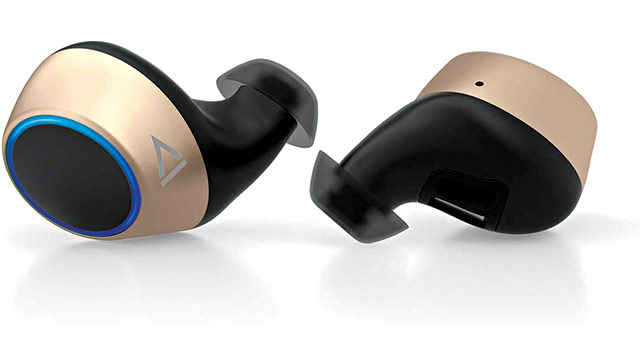 Sporting a warm, U-shaped sound signature, the Creative Outlier Gold is the costlier upgrade to the Outlier Air. The bass is subdued when compared to the Outlier Air, but still sports enthusiasm. The well-controlled bass is complemented by detailed lows, and slightly recessed but well-defined mids with no signs of auditory masking. The treble is bright but does sound slightly jarring when encountering strong sibilance, however, this largely depends on individual hearing abilities and the source utilised to listen to music. The earphones support Super X-Fi audio, a software that lends the music a simulated soundstage. Initial apprehensions aside, we were surprised with the software's ability to simulate an open space. However, you can only play pre-downloaded songs on this app which makes it quite restricted. The soundstage otherwise also is significantly wide, although there's very little height to it. These earphones also offer an obnoxious 14 hours of battery life in the earphones and a total of 39 hours with the charging case! While the Outlier Gold couldn't quite represent highs and imaging as accurately as the winner, they're still a solid entrant.
Best Buy: Noise Shots X5 Charge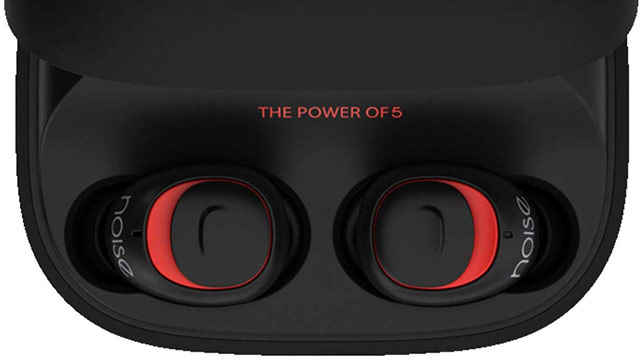 Noise is making waves in the audio industry by providing competent audio at an affordable price point. Equipped with bells and whistles such as Bluetooth 5.0, IPX5 rating, and a 2200mAH charging case, the Noise Shots X5 Charge doesn't compromise on sound quality either. You have a warm-sounding pair of earphones with well-articulated vocals. The bass response is certainly energetic, but can be jarring at times. The mids and highs are well-represented though. The battery life is nothing to write home about at 5 hours, but the case ensures you can charge it over and over. Overall, the Noise Shots X5 Charge is the best value for money purchase in this segment.