After the 240 Hz madness that we witnessed in 2017 was done we haven't seen that many monitors entering the market with such high refresh rates. Since these high-end units were quite expensive, we instead saw most manufacturers focus on mid-tier panels with 165 Hz and slowly that segment has come down and settled on 144 Hz. As of now, the 144 Hz segment is where you get a high enough refresh rate to ensure fluid gameplay while not being as expensive as yesteryears' 240 Hz panels. We've found that for a single display setup, the curvature doesn't add much to the level of immersion. However, for a double or triple display setup, it can mean a world of a difference. Another key outcome of increased competition has been the value addition that brands are providing. Some give you just the 144 Hz panel for cheap with no frills, while others such as Zowie focus on features relevant to competitive gamers. Lastly, you have the folks that go all out and throw in everything. Various OSD profiles? Check. UI scaling? Check. Fixed crosshair? Check. Audio pass-through with noise cancellation? Check! With too many features, there's the ugliness of compromises. Thankfully, you have us to help you out.
Winner: ASUS ROG XG248Q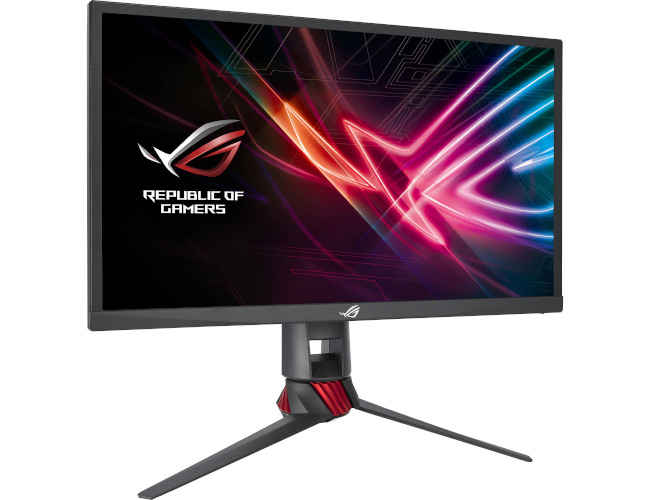 The XG248Q is an upgrade to the older XG258Q. Sporting a new Innolux panel, the XG248Q packs more I/O options and saves on power. The OSD features have remained unchanged between the two units but the XG248Q is more economically priced with some ecommerce stores selling the unit at Rs. 37,000. The backlight does not use PWM, so there's no flickering at all. Moreover, the input lag is very low on the monitor so it's great for competitive play as well. Getting a monitor that is not only compatible with G-Sync but also FreeSync is becoming more common by the day and the XG248Q is one of the better units we've seen thus far. Since this was the only unit to not only have a low response time and input lag coupled with the freedom to pick from a wide assortment of refresh rates, it becomes the Zero1 Awardee in this category.
Runner-up: AORUS AD27QD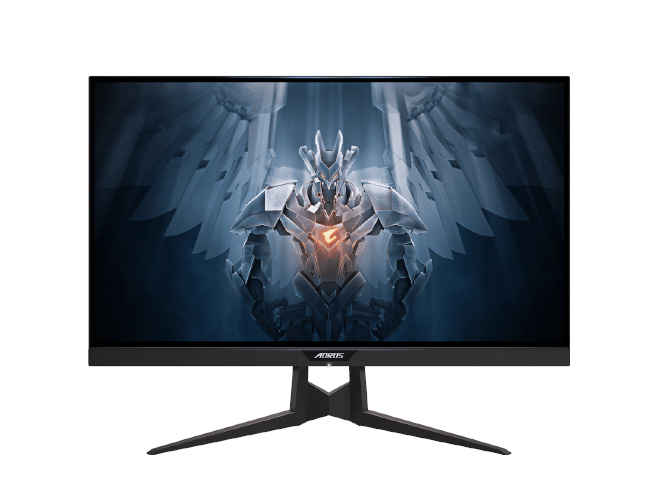 The sheer number of features this monitor has is astonishing. This is the first ever gaming monitor from GIGABYTE and boy did they want to make a splash. The AD27QD has a plethora of features packed into it which made us a little skeptical if they were making any compromises that wouldn't be easily noticeable. Turns out, they don't. The brightness is a little lower than the ASUS monitor but you do get HDR and much wider viewing angles. The IPS Innolux panel has a higher resolution as well and the bit-depth is the highest from among the ones we've tested. The only parameter in which it took a hit was the refresh rates. Had this been a strictly 144 Hz competition, then the AD27QD would have won hands down.
Best Buy: BenQ Zowie XL2731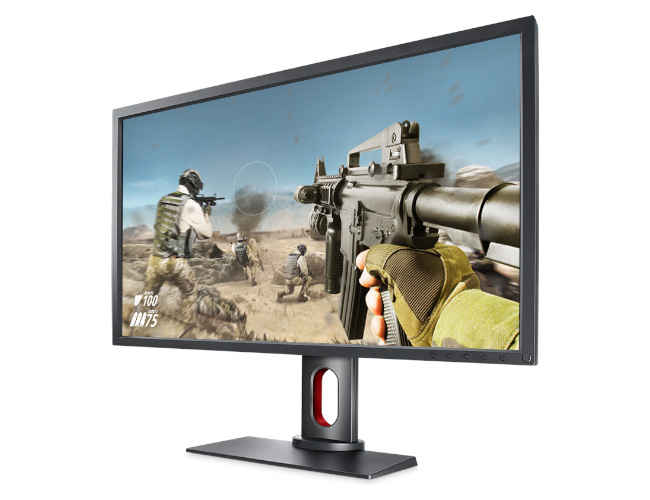 Zowie prides itself on being a no-nonsense brand that caters to just what competitive gamers want. So if there's a feature that will actually make a difference with your gaming experience or help you train better for competitive play, then it's going to incorporate those in its lineup. The XL2731 is a 144 Hz monitor with a WLED flicker-free backlight. The brightness is a little lower than the XG284Q but viewing angles and colour reproduction are at par. It has features such as Black eQualizer which has been adopted by other brands under different names and it even makes minute quality-of-experience improvements that most folks wouldn't notice but competitive gamers do. If the panel on the XL2731 had scaled all the way to 240 Hz, then we'd have a tougher time with this particular category but given that it has a great price-to-performance ratio, we have to give it the Best Buy.