AMD pushing PCIe 4.0 was met with much love and enthusiasm from the enthusiast community. For one, the underlying communication busses between the chiplets within the processor benefit greatly from this upgrade and on the other hand, we ended up with NVMe SSDs getting a shot in the arm as throughput speeds went up through the roof. We saw several demonstrations from motherboard vendors who've been clubbing multiple NVMe SSDs in RAID 0 to hit mind-boggling speeds of around 15,000 MB/s. This is officially niche territory where the benefits will only be reaped by a select few applications. Big data applications, we're looking at you. With SSDs climbing higher up the storage medium pyramid, it would be economical for data centres to invest in SSDs to store hot data rather than add copious amounts of memory. The two segments are still far apart in terms of throughput speed but this improvement still saves a lot of time in the context of the data centre. For consumers, we're stuck with older controllers that are yet to make the most of the new PCIe 4.0 standard. Phison and Silicon motion have controllers for the consumer market and Samsung's solutions are still limited to the data centres. Their PM1733 and PM1735 based SSDs can easily hit 8,000 MB/s with just one SSD. We can only imagine what a RAID array will be capable of. On to this year's winners.
Winner: Corsair Force Series MP600 1 TB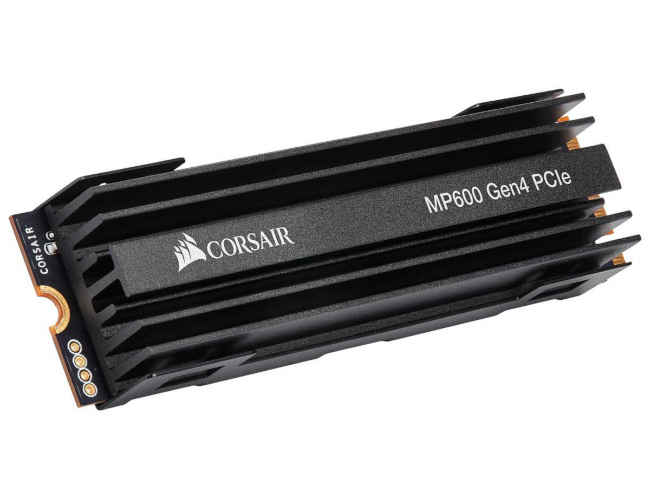 There really isn't much choice in the PCIe 4.0 SSD market except for the ones that are based on the same Phison PS5016-E16 controller. All manufacturers coming out with PCIe 4.0 SSDs in India have the same controller so the performance is affected by the choice of NAND as well as the cooling assembly in place. This part is necessary given how hot PCIe 4.0 devices tend to run these days. The controller can support 3D TLC as well as QLC NAND and capacities can go up to 2 TB. With the Corsair Force MP600, the specs of the controller are met in all departments. In synthetic benchmarks, the MP600 easily hits 4200 MB/s on sequential read and write tests. However, when you look at real world data transfer and latency tests, the Force MP600 isn't that far ahead of competitors such as the WD SN750 and the Samsung 970 Evo Plus. In intra-drive data transfer tests, the MP600 does score higher than all the other SSDs we've tested.
Runner up: WD Black SN750 1 TB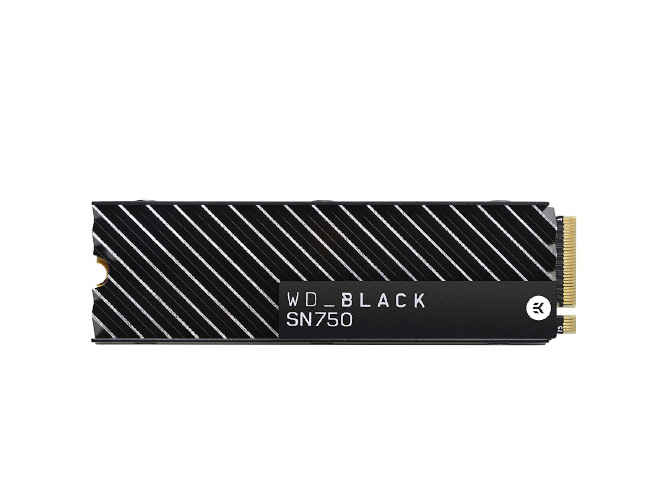 Surprised? Well, the WD Black SN750 is practically the same as the SN700 that was released a year earlier. They've improved the firmware a little and slapped on a massive heatsink to prevent throttling. Essentially, these minor improvements were good enough to warrant releasing a new SKU. We were expecting the Samsung 970 Evo Plus to end up as the runner up but Samsung felt it was prudent to send their 250 GB SKU instead of a 1 TB SKU. With SSDs, having parallel access to more NAND chips improves performance so higher capacity drives end up performing better. In this case, the 250 GB SKU performed below what even the older WD Black SN700 did. Since the WD Black SN750 is better than the SN700, it was easy for it to best the 970 Evo Plus. Moreover, it should be noted that when it comes to a lot of the file characteristics benchmarks, the SN750 isn't that far behind the Corsair Force MP600. It's mostly where raw throughput is considered that the Force MP600 excels.
Best Buy: Crucial P1 1TB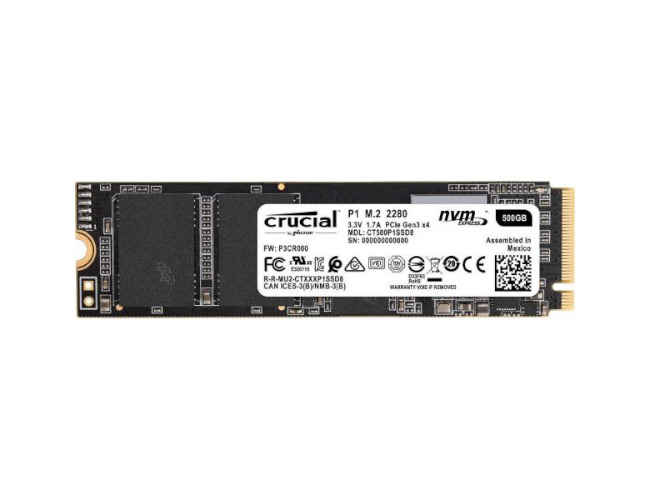 If you're in the market for cheap storage, then the Crucial P1 is one of the most economical SSDs that you can buy. It's raw throughput is pretty high for a SSD that's priced so low, however, when it comes to 4K random read speeds, it's barely faster than a WD Black hard drive at nearly full capacity. As long as you've provisioned a decent amount of space, you should be able to make the most of the Crucial P1 SSD. Since the cost/GB is so low, sacrificing a little storage space for much improved performance is a no brainer.