With the end of SLI in gaming laptops, the whole segment had become a little sombre last year. Practically everyone had the same configuration and no one was willing to innovate or put out any outrageous or gimmicky devices. We aren't saying that has changed a lot but we saw the noteworthy trend of slipping in desktop components into notebook chassis in 2019. It started off with the Alienware Area-51m but soon spread to other brands as well. While this isn't exactly a new trend, it's refreshing to see mainstream gaming laptops pick it up now as well. With the adoption of this trend, the advantage that smaller custom notebook manufacturers have is slowly waning away. It's unlikely we'll be seeing desktop grade GPUs in SLI anytime soon owing to the massive power draw that these things have but one can certainly hope. Laptops have gone from being thick to getting slim and now thick is back in fashion. All the top performing gaming laptops we've seen this year were absolute beefcakes but that's the price you pay for performance.
Winner: MSI GT76 TITAN DT 9SG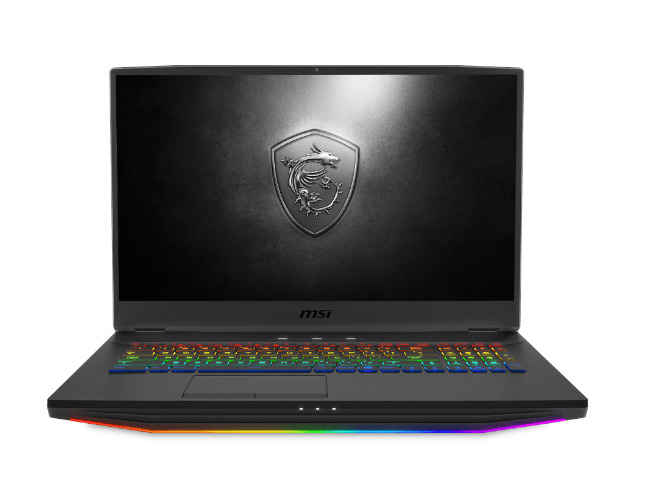 Sporting a desktop graphics Intel Core i9-9900K coupled with an RTX 2080, the MSI GT76 TITAN 9SG has the same configuration as the Alienware Area-51m. Both machines use massive power bricks which when plugged in trigger an automatic factory overclock of 32-33% for the processors. Even the graphics cards are the same RTX 2080 but MSI has a slightly higher base clock of 1575 MHz whereas the Alienware unit has that set to 1515 MHz. Boost clocks are also different with the MSI unit clocked at 1755 MHz and the Alienware at 1720 MHz. So performance wise, these two are nearly similar until you consider the next two important things in a computer, the RAM and the SSD boot drives. MSI's gaming laptop has RAM clocked at 2666 MHz and uses two NVMe SSDs in RAID 0 for the boot drive. This considerable upgrade is what primarily helped MSI gain an edge over the Alienware Area-51m to clinch this year's Zero1 Award.
Runner up: Alienware Area-51m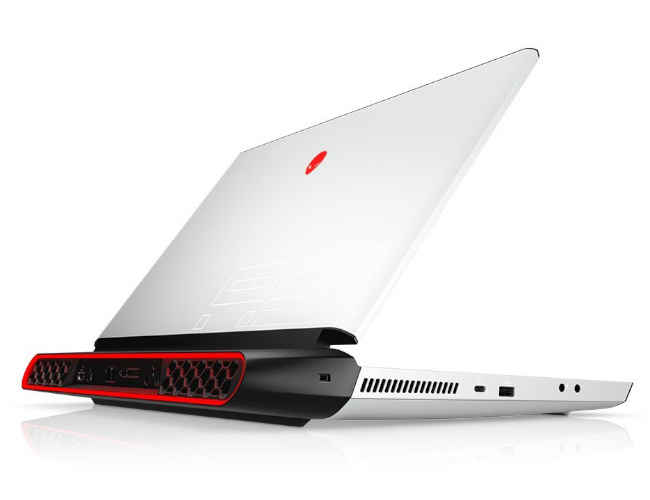 The Alienware Area-51m was certainly the first of its kind to have the desktop grade Intel Core i9-9900K coupled with NVIDIA's RTX 2080. However, as time goes by competitors brought similar configurations with slightly improved features. When powered on, the Area-51m automatically sets the processor to a 32% overclock which helps out with some video games and a lot more in high-compute tasks. The built-in Control Centre has made it even simpler to push the processor clocks higher should you need it. However, we were surprised to see that the unit uses RAM modules which do have higher memory profiles but are set to 2400 MHz. Moreover, the boot drive isn't as fast as the MSI GT76 TITAN DT 9SG so if you're gaming then level load times will be a little slower and if you're editing videos and using the boot drive as a scratch disk, then things will be a little slower. This isn't a deal breaker for the average gamer but when it comes to deciding which laptop is the better performer, these nuances do matter.
Best Buy: ASUS TUF Gaming FX505DT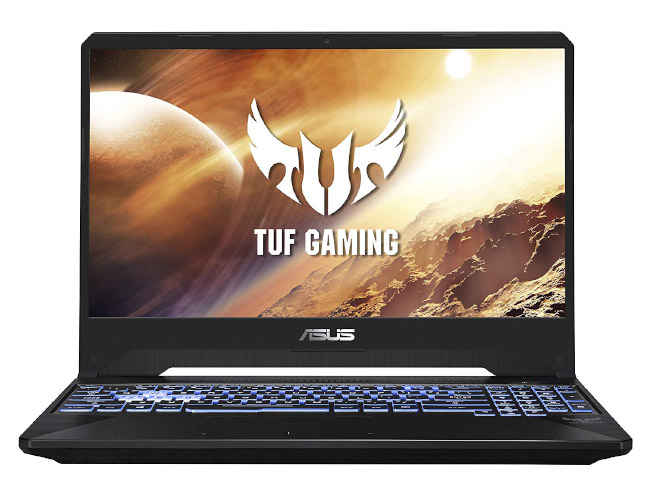 You simply can't beat the value of getting a GTX 1650 along with a decent mid-tier processor, be it a Ryzen 5 or a Core i5. When it comes to gaming laptops, the ASUS TUF Gaming FX505DT offers you great gaming performance, coupled with a high-refresh rate display and even an NVMe SSD. A laptop with this configuration would have easily cost 20K more but the AMD processor makes it a lot cheaper and therein comes the value. The performance difference between an AMD and Intel processor is noticeable but not a deal breaker and the GTX 1650 allows you to easily get good frame rates in most video games coming out, albeit with some compromises to the graphics settings. It's quite obvious why this one ends up being the best buy.