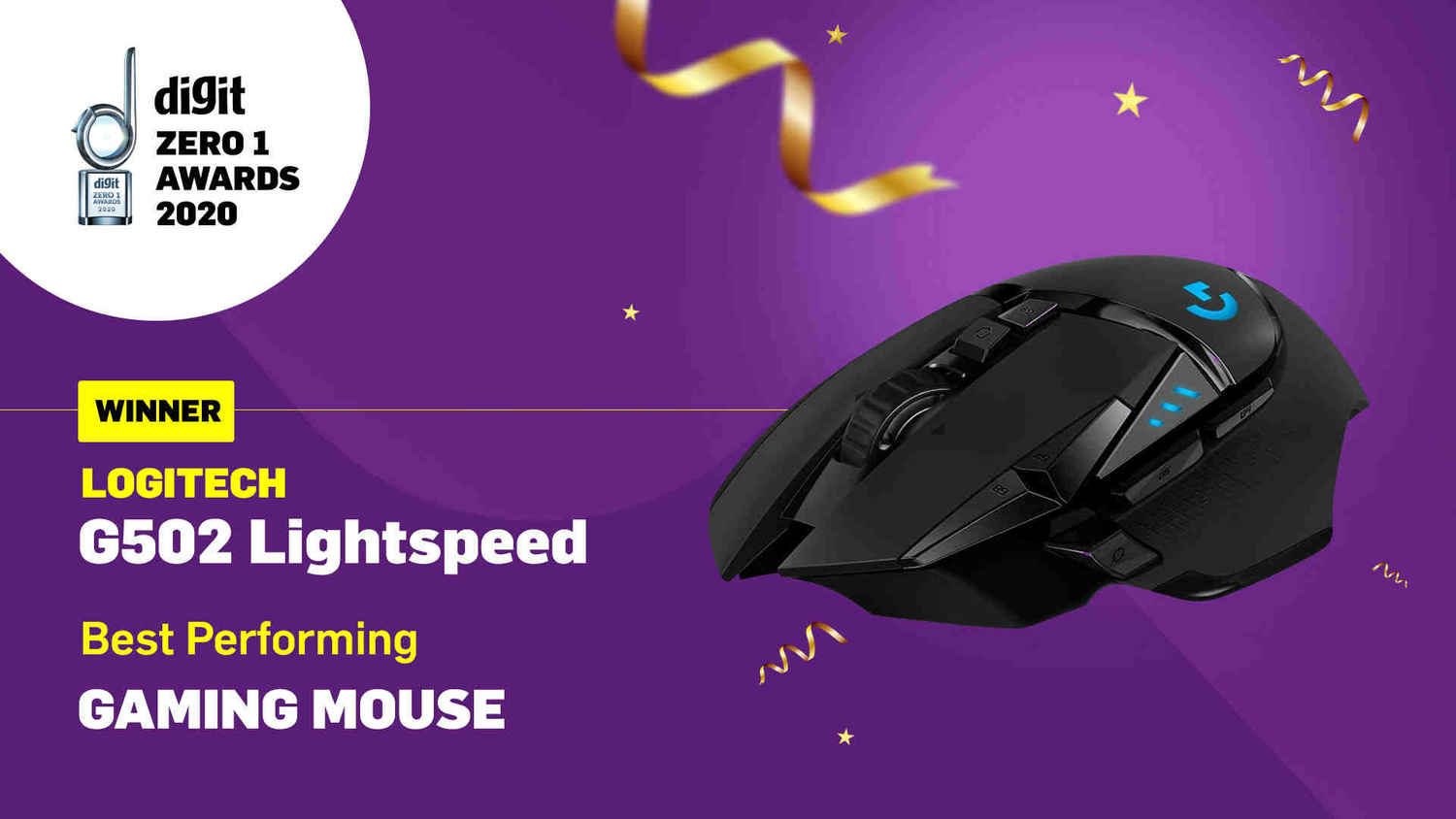 When it comes to gaming, your gaming mouse is your comrade in arms. Depending on the mouse you use while gaming, the experience can either be fun and fluid or just plain frustrating; a good gaming mouse is simply a must have for any gamer worth their salt. 2020 has seen a few gaming mice launch, despite the pandemic, and we seemed to have veered away from the minimalistic and lightweight trend that the industry was following last year. This year it's all about options. Being able to adjust and customize the mouse to make it just right for you. Let's get to the winner!
Winner: Logitech G502 Lightspeed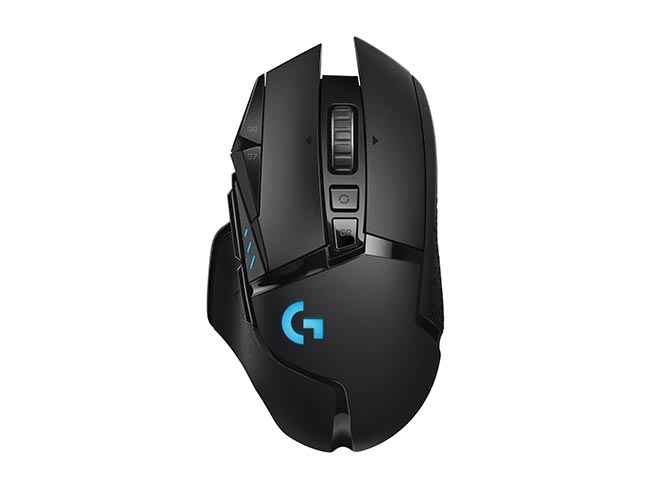 The Logitech G502 Lightspeed or LS wireless gaming mouse comes with Logitech's new HERO 25K sensor, which is an improvement to their already excellent HERO 16K sensor and the maximum DPI has been pushed to 25,600, at a polling rate of 1000Hz. The mouse can track at 400 IPS, at a maximum acceleration of 40G, making this an all-rounder of a mouse, great for pretty much any genre of gamer, from FPS gamers who love their flick shots, to RTS and MMO gamers who want to glide across the screen with precision or need them extra buttons. This was the only mouse we got this year that also had a dedicated sniper button, however that and all other extra buttons can be set to whatever you want using Logitech's intuitive G Hub software. The G502 Lightspeed has a wired and wireless report rate of 1000Hz; so the performance is essentially the same, and great, regardless of whether you have the mouse plugged in, or choose to go wire free. The HERO sensor is also pretty power efficient, and can go for quite a while before needing a charge. Plus, like with all iterations of the G502, you have up to 16g of adjustable weights, allowing you to finetune the mouse to your preference. Which is ultimately what the G502 LS is all about, making it just right for you. (Click here to buy)
Runner Up and Best buy: HyperX Pulsefire Raid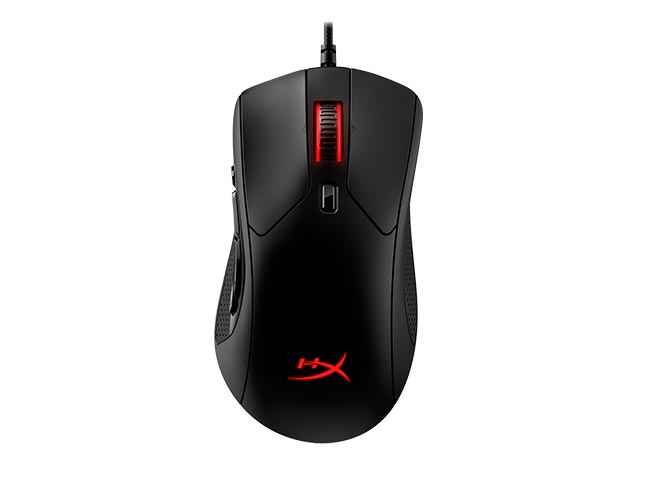 Like the G502 LS, the HyperX Pulsefire Raid is an all-rounder of a mouse, designed to withstand any and all genres of gaming thrown at it. The Raid in its name might suggest otherwise, and so might its design, but don't let that fool you into thinking that you can't play FPS games with it. The Pulsefire Raid comes with a PixArt PMW 3389 sensor onboard, which some might remember is the same sensor that was on last year's Zero1 winner, the Cooler Master MasterMouse 710, which was a beast of an FPS mouse. The PMW 3389 is the go to high-end sensor for mice which peak at 16,000 DPI, which the Pulsefire Raid does. The Pulsefire Raid also tracks at 450 IPS, at a maximum acceleration of 50G. HyperX's NGenuity software could definitely use some work; but when it does work, you've got 9 extra buttons to do your bidding, making this an easy pick up for MMO gamers looking to cram their entire skill bar into one mouse. However, we found the sensor on the G502 to be superior which is why the Pulsefire Raid is the runner up. (Click here to buy)
Second Runner Up: ASUS ROG Chakram Core
The Chakram Core and the Pulsefire Raid were extremely close in terms of performance, with the Raid winning out by a hair. The ROG Chakram Core is essentially the same as the Chakram, but wired. The wired iteration of the Chakram is lighter, and uses the original Chakram's PixArt PAW3335 sensor. The PixArt PAW3335 has a maximum tracking speed of 400 IPS, with a max DPI of 16,000 along with angle snapping and surface calibration via ROG's software. Like the G502, the name of the game is customizability, with the ability to hot-swap the main button switches, weight, and customise buttons and lighting via ROG's Armoury software. However, the biggest standout in the Chakram's arsenal is probably the programmable joystick it has built into the left side, where one might normally find a sniper button. While it could potentially see use in certain scenarios, we should mention that we hardly ever found ourselves using it. Also, the joystick can only register a single direction input at a time and essentially functions as four extra buttons, of which you can only have one active at a time – no diagonal running for you.
About Digit Zero 1 Awards:
With a legacy of 20 years, the Digit Zero 1 Awards is recognized as the Industry's only performance-based awards. Digit rewards brands for putting in years of research in developing and introducing performance-driven products for their audience. All products are made to pass through a rigorous and scientific test process and compete with competitor brands in the same category. The Winner in each category is announced on the basis of their total score post complete performance analysis done across an average of 56 tests conducted for every category, across key performance parameters. The test process for the Zero1 Awards does not consider scores for features, price or design. The aim is to identify the very best products that money can buy, celebrate the innovations that push the industry forward, and reward the products that dare to disrupt the market.