What do you look for in a gadget? The CPU processing power or number of cores, the RAM, internal storage, screen size, pixels per inch? Most likely you look at screen quality and size. However, none of that matters when you drop your precious gadget accidentally. All you're dreading when you pick it up is that tell-tale line that signifies a crack, and almost certainly a trip to a service centre and a dent in your wallet.
Of the three materials used to build your device – plastic, metal and glass – it's safe to assume that the glass worries you most. Not just when you drop it, you're also worried about scratches, which happen because you accidently put your keys into the same pocket as your phone, or if your tablet was lying in the same bag as a lot of pointy stuff. You buy scratch-guards and cases that offer to protect your screen. However, for a couple of years, the horror stories of scratched screens are diminishing.
Glass has come a long way in the technology era, and it's no longer the flimsiest part of your electronic gadgets. Huge research and development spends by companies such as Asahi Glass Co. (AGC), who have a 100-year history of making glass for various uses, has resulted in glass that's
tough, scratch resistant, and getting tougher every year.
AGC launched the Dragontrail™ brand of glass in early 2011. Today, AGC provides Dragontrail™ glass to 400 product models, across 60 major brands – not just phones and tablets, AGC almost exclusively also provides protective glass to much larger LCD screens (as large as 3 meters across). It's also used by Indian brands such as Lava, Xolo and Karbonn for various product lines of theirs. You've probably seen it in popular phones such as the Sony Xperia Z series and the Xiaomi Redmi, to name just a few.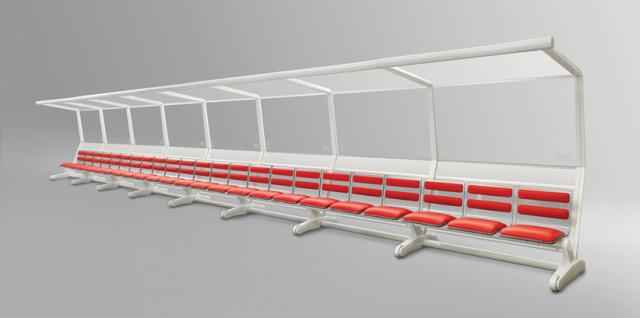 A G C's glass roof for player benches
Although the usage of Dragontrail™ glass in electronics is what would interest most people, that's not where you were likely to see it. Over 3 billion people watch the FIFA World Cup™, and the excellent 2014 competition is still fresh in everyone's memory. Remember the glass covered benches that the substitutes and coaches were sitting on in the World Cup Matches in Brazil? You guessed it, it was made up of Dragontrail™ X from AGC. Dragontrail™ X was first showcased at CES 2014. It is characterized by the world's highest compression stress( 1000Mpa), and is eight times
stronger than soda lime glass. It was chosen for the FIFA World Cup™ because it doesn't scratch easily, and with an application of anti-reflective coating, it's virtually see-through at any angle, and allows spectators seated behind it a clear view of every inch of the football ground.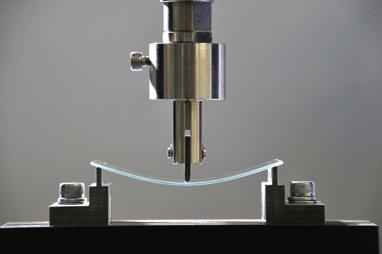 Stress Test (Three-point bending with 1.1 mm-thick glass)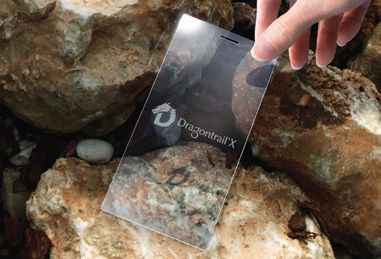 Dragontrail X
So what makes Dragontrail X so special? Obviously toughness and being scratch-resistant, but how resistant? Since a picture is worth a thousand words, here are 2 and a link to some videos that you must watch about this amazing glass:
http://dragontrail.agc.com/en/#mov