The Digit Test Labs as usual keeps receiving wacky products frequently. Previously, we talked about how we use the Zoook Moto69 stun gun as a device in our intern enrichment program and how we drive away stress on the Osim uSqueeze Air foot massager. This time we have more gadgets that we loved using and didn't want to let go. The most interesting among the lot was the Mahersoft INDIE 3D printer where we printed out numerous models including a batarang, an incomplete Master Yoda bust and sturdy Raspberrry Pi case. Our teeth received some pampering with the Oral-B Pro 2000 toothbrush while one of us got to ride the Firefox Mistral road bike. We'll continue writing about more of such crazy products in the same fashion, and for now, enjoy this time's compilation. You can read about the previous list here.
Mahersoft INDIE 3D Printer
Based off the all too familiar reprap design, the Indie 3D Printer is brought to you by a Mumbai based startup – Mahersoft. Featuring a heated bed, mood lighting and a snap on extruder, the Indie is focused on ease of use. Not only is the extruder easy to service but it supports a multitude of filament types. Currently up for a pledge amount of $549 on Indiegogo, the Indie is quite the budget 3D printer. And what's better is that the software used is open source so your costs are brought down to just the 3D printer and the flament. It should be noted that most 3D printers in its class retail for roughly 20 per cent more. The device is still a prototype and would require a few more firmware revisions before exiting the prototype stage. We did notice certain snags like certain layers not coming out too well or sometimes the thermistor would get pulled out, the former resolvable via a simple firmware update and the latter can be solved with cable ties. If you like prototyping and want something to really speed up your prototypes then the Indie 3D printer is a pretty neat device for that. The 3D printer currently has an introductory price of $549 (`36,800/- approx.).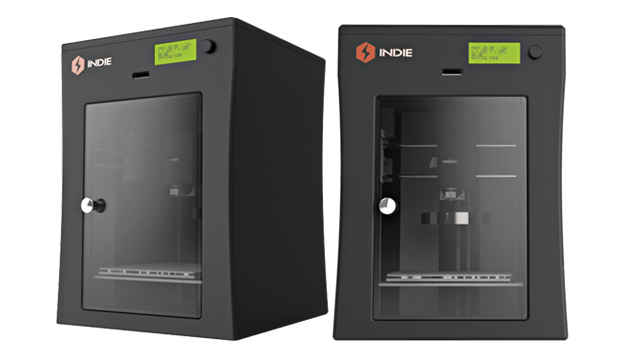 3D Doodler Pen
Drawing in 3D sounds easy right? Well, it's definitely not as easy as drawing on paper; there's a learning curve but we were drawing 3D stick-men (albeit, really bad ones) in no time. Using the 3D pen was easy, plug it into a power source, give it a minute or so to heat up. Insert the plastic string filament into the back; there are two buttons to load and unload the string. All you need to do now is hold down a button near the front and watch the plastic flow out the tip. Speed of flow is adjustable via a speed controller. Near the speed controller you have the temperature control which you may need to adjust depending on the flament you're using. That's about it, you're drawing in 3D now. The 3D Doodler Pen can be bought at Flintstop for Rs. 5,999.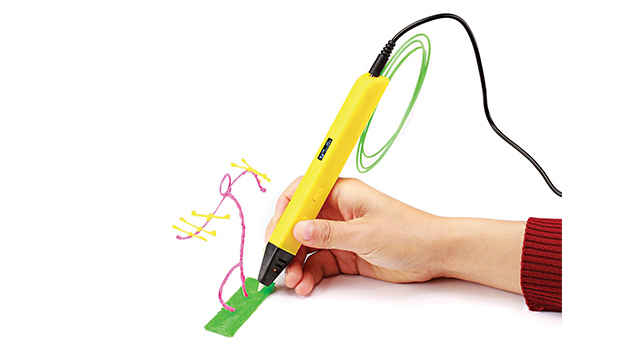 Note: The manufacturer is different from 3Doodle, the company that owns the copyright for '3D Doodler Pen', and 3Doodle had filed for trademark infringement following which this product has changed its name to 3D printing pen
Oral-B Pro 2000
We don't normally review gadgets that go into bodily orifices, but when we do they feel so freaking good. Fine fine, we've been getting a little carried away, still, it doesn't take away from the fact that the Oral-B Pro 2000 is an excellent electric toothbrush. Weighing in at just 272 g, it has two modes – Gum Care which is a sort of a pulsating gum massage and Daily Clean which is a regular brushing action. The device has a pressure sensor that lights up letting you know when to ease up. Additionally, it has a 30 second timer which is useful for knowing when to switch to another part of your mouth. Ideally, you are supposed to spend 30 seconds in each quadrant totalling up to a 2-minute complete cycle. If two minutes seems less to you, we aren't surprised. But the brush head oscillates so fast in those two minutes, you would have probably made 5-minutes worth of strokes using a regular brush. The efficiency shows – within a few days of usage, your teeth do start looking visibly better. Although we would've liked to review the Oral-B Precision Black 7000 – since that one is a true smartbrush which connects to your smartphone to give you realtime feedback on your brushing habits – it's still not available in India officially. In the meantime, however, at a price of Rs. 5,800 the Pro 2000 is an excellent choice to enhance your dental hygiene.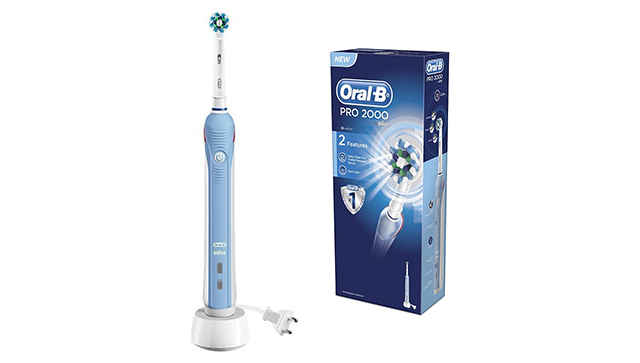 Pentax Papilio II 8.5x21 WF Binoculars
Binoculars are a fun thing to play around with. Peering around the office trying to count the strands of grey hair atop of your colleagues' head is often a fun activity. The Pentax Papilio II 8.5x21 is a pretty decent beginners' binoculars. The magnification is more than sufficient for activities like birdwatching, safaris and the aforementioned grey-hair hunting. Being a Porro type makes the Papilio II very compact and you can easily stuff one in your khakis. And with a price tag of Rs. 10,555 you're getting more than what you've paid for. The Papilio II uses prisms made out of BaK4 which is pretty much the best thing used in commercial grade binoculars. Even the minimum focus distance is 50 cm, which works out quite well if you wish to view things in macro. The only drawback? Well, the exit pupil is only 2.47 mm wide which does take a little getting used to as you do see a bit of the barrel and peering at objects in the night is a teensy bit difficult as there's less light coming in. But that's a compromise you make for a compact design. You can always opt from their S series to get better magnification and a wider objective diameter.
Specifications:
Magnification: 8.5x | Objective diameter: 21 mm | Minimum focus distance: 50 cm | Exit pupil diameter: 2.47 mm | Eye relief: 15 mm | Prism coating: BaK4 | Weight: 290 grams | relative brightness: 6.3 | Field of View: 6 degrees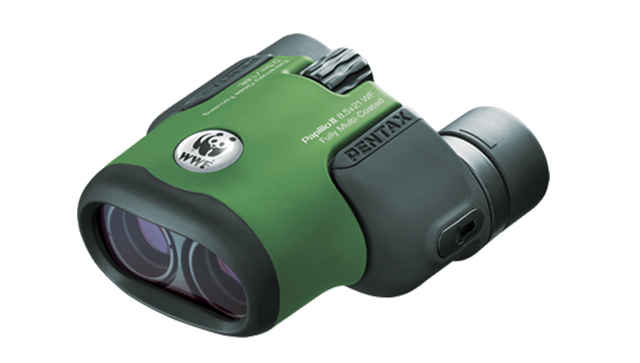 Goldilocks Personal Locker
You wouldn't want burglars getting their hands on your precious items do you? So you'll install a personal locker hidden somewhere behind a painting with the most complicated combination you can come up with. What if you want to carry your precious belongings along? Godrej has a strong portable personal locker that comes equipped with almost the same level of security seen in the full-fledged safes that they make. The Goldilocks Personal Locker has a feather-touch panel on the front that lights up with LEDs to set and open the lock with your combination. The interiors are lined with a velvety material in order to prevent any scratches on your valuables. Due to its portability, it can be easily carried around your house and placed anywhere, so no more of the painful wall mounts. Also, you'll be able to pack it inside a suitcase, if your suitcase is big enough, and take it along. If someone tries to break into it while you're asleep, the sensors go off to potentially wake up the entire neighbourhood. The sensors on the Rs. 6,499 locker are powered by a battery at the bottom, so you'll have to make sure that the battery is charged all the time. Just in case you forget to do that, there is an auxiliary power input at the bottom as well to power the safe directly from a power source. It also comes with a master code (that you can change) which allows you to override the lock in case you forgot your password.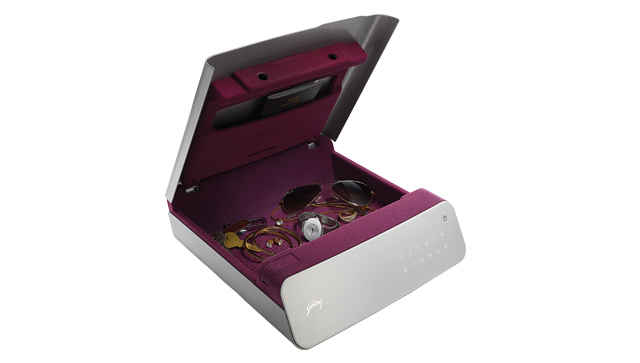 Blueair Sense+
We've been receiving air purifiers for some time now. Blueair had sent over the Sense+ that filters out particulate pollutants using the HEPASilentPlus filtration method, capable of blocking harmful particles down to the size of 0.1 micron. The added benefit of the Blueair Friend app gives you wireless connectivity to the purifier letting you control the airflow speeds and several other features. It connects to your purifier and gives information about the air quality inside and outside. You can also remotely check if your air purifier is working, check the room temperature, humidity and other sensor data. The app also shows you the air quality data from more than 150 countries. The motion sensor control on the top can be used to control the airflow speed of the purifier through three steps by swiping your hand over the panel. The panel also notifies you when it's time to change the filters. Ideal for rooms under the size of 200 sq. ft., the purifier is capable of filtering out smoke, dust and pollen using the two particle filters with activated carbon filtration. It isn't power hungry too, drawing in around 7W at the lowest fan speed while scaling to about 46W at its highest. All these features inside the purifier helps to keep the room's air quality pure at a price of Rs. 45,000. Available in six different colour variants, the Sense+ gives you options to fit your preferences. The grille design ensures a wider airflow while maintaining a decent and wraparound design.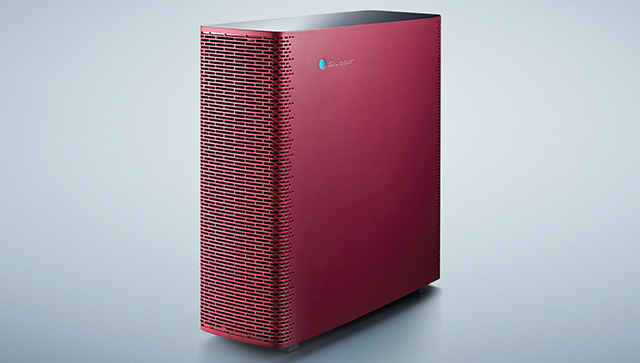 Nike Zoom Structure 19
Whether it was the famous Air series or the Flyknit Lunars, we've long been fans of Nike shoes. So when they decided to send us a pair of their latest running shoes, the Nike Zoom Structure 19, we decided to get on to the fitness bandwagon in complete geek fashion. Out came the wireless Jaybird X2, the Fitbit Charge and a quick order was placed for a smartphone armband. Armed to the hilt with tech, we hit the track with much enthusiasm and the Zoom Structure 19 did not disappoint. It's Dynamic Fit technology manages to stabilise the foot quite well while leaning into each step. The cushioning absorbs impact fairly well while the Flymesh body lets the shoe breathe. The Flywire cables on the side make for a snug ft; in fact a little too snug initially one might notice. The highly contoured arch support does take a bit of getting used to especially while walking, but it does help while running. If there's a shoe that gets lazy geeks off their behinds and out onto the road it's the Structure 19. If the colours seems a little over the top, don't worry they come in black as well. It doesn't come cheap and buying a pair will set you back by Rs. 11,795.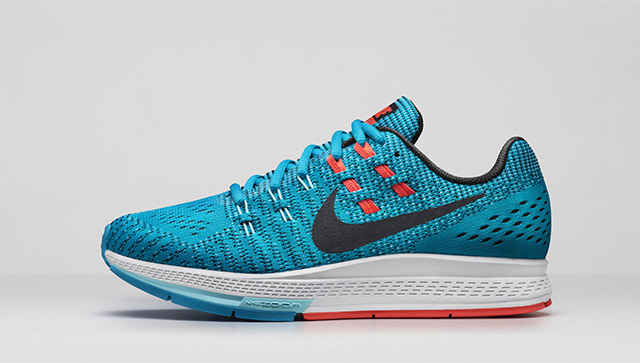 Firefox Mistral
We have always been graced with several expensive, leisure gadgets and vehicles at Digit and once we got to tinker around with a road bike that goes by the name Firefox Mistral. Wasting no time, we took it out for a ride on a bright sunny morning, something rare among us since no one's a morning person here. The bike comes in three different sizes – 52, 54, 56 cm for its rigid alloy road frame and front suspension offering a sturdy and comfortable sense of handling. Even at high speeds of roughly 40-50 kmph, we didn't experience any kind of wobbling as we zoomed across the highway. We'll be honest, the stock saddle isn't the most comfortable out there and while we cycled for a stretch of about 15 km, our bottoms weren't at their comfortable best. The gear system is the most important component for bikes in this category, and it's put to the ultimate test while climbing slopes. After reaching the top of the slope, in fact, we were left gasping for breath. Shifting gears on the Shimano groupset was strictly an acceptable experience but at times it was slow and not seamless. The brakes seemed weak, and wet roads could have helped us give a better judgement. Overall, the bike seems the right combination for price and features, selling at around Rs. 33,000.