Terms such as 'rising elephant' and 'emerging superpower' sound really nice, but how much truth is there to such claims? In order for this to be true, we'd have to globally dominate at least a few industries in the future. Here's our list of seven such industries that we think India has the potential to dominate.
Automotive technology
The automotive sector in India is about $74 billion now, and expected to grow to $300 by 2026!
The Automotive Mission Plan (AMP) drafted in 2006 aimed to promote auto manufacturing in the country. The first phase was implemented between 2006 to 2016, and looked at economic growth, stability, passenger comfort, quality and cost competitiveness. The second phase is expected to be drafted only by the year end, but projections of AMP 2016-26 put India among the top three automotive manufacturing hubs in the world. India is unique in the sense that everything from the cheapest car in the world to the most expensive are all available here, and this diversity of consumers means that we have a unique edge over the rest of the world.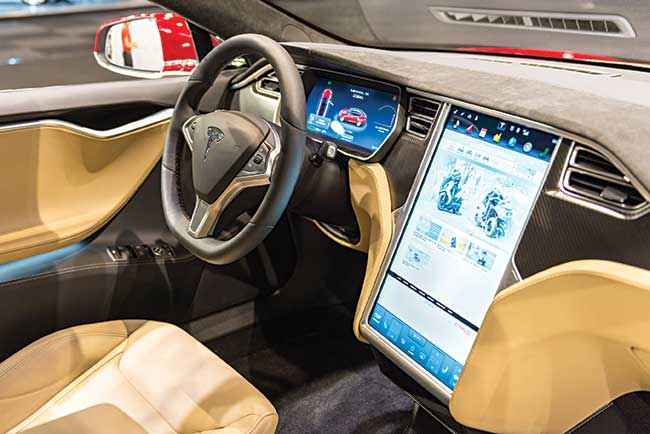 VFX
It's ironic that most Bollywood flicks don't have the greatest special effects, while Hollywood movies do, and yet most of the Hollywood effects are outsourced to Indian VFX studios! Life of Pi, Skyfall, Avatar, Lord of the Rings: The return of the King and Madagascar 3 are just some of the movies who have an Indian hand in their making.
V Srinivas Mohan, the visual effects designer of Endhiran and Maattraan amongst others, told a newspaper that of the 400 odd VFX and animation firms in India, only a dozen are involved in creative work while the rest are just cheap labour, doing rotoscope, wire removal, match moving and keying. Instead of being upset by this, we see this as an opportunity for growth. Because VFX is a valid profession now, even more people are getting into it, and that means a bigger upcoming talkent pool, which is surely going to yield more VS Mohans, and thus increase the quality of work done here. Mohan himself is excited because with the right initiative by the government, India can become a global VFX and animation hub by 2025 or so.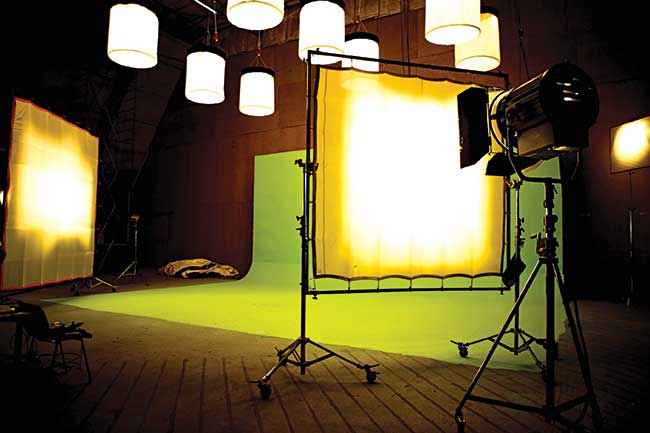 Telecom
It's no secret that we are one of the biggest telecommunications markets in the world already. When counting mobiles and landlines, we're only behind China in terms of numbers, but hold much more promise because of our more open industry. We also have some of the lowest call tariffs in the world because of competition. When it comes to internet penetration, we've only connected a little above 300 million people, and that number can easily double, potentially.
Consider that most of the places connected via phones don't even have roads, and you can see how companies have developed very specific expertise that those from the first world just don't have. Companies such as Bharti Airtel, Tata, MTNL and Reliance Communications have market shares or stakes in places ranging from Nepal to Kenya, and as more of the world starts wanting to get connected, Indian telecommunication companies are probably going to be the ones to connect them.
Banking software
The Global Development Horizons(GDH) report titled "Capital for the Future: Saving and Investment in an Interdependent World" says that the developing world will dominate the global saving and investment landscape in the near future, and India's share in this will almost double by 2030.
Our strength is the fact that unlike many countries in Europe and Asia which are addled with an ageing population, over half our population is under the age of 25. This means a large number of working people with aspirations to both save and borrow money, thus boosting the banking sector in the country.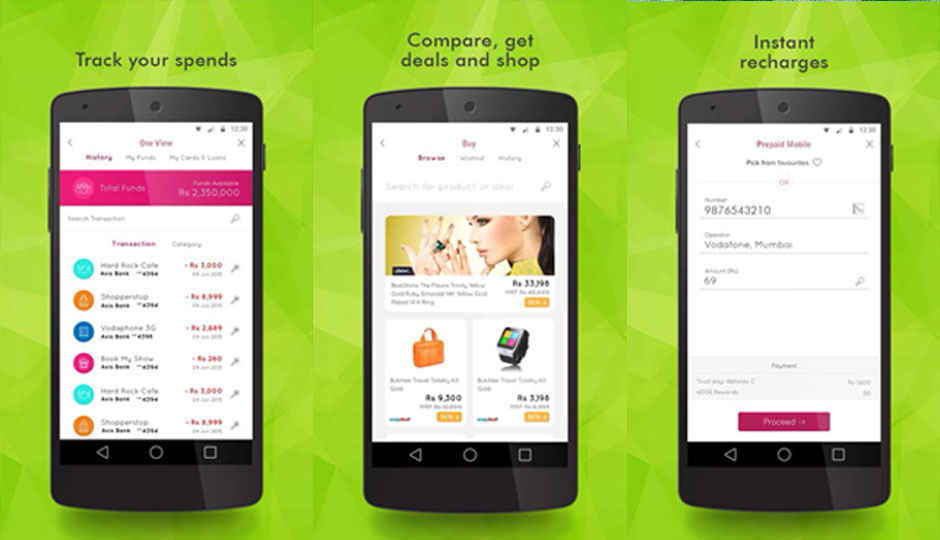 The demands that a vastly young customer base will bring in, will help make Indian banking try newer things and go more digital. It's not a stretch to think that because of these demands, there will be quite a few financial innovations coming out of India in the near future, which will then be used on the rest of the world – developing or otherwise.
Medical information systems
The Indian medical fraternity is rightfully hailed as one of the best in the world. The medical tourism market itself is valued at $4 billion, with 1.27 million people from countries such as Canada, UK, US, China, Bangladesh and Sri Lanka coming in as medical tourists. It's not just for costs, it's also because of expertise.
We do have a doctor:patient ratio ( 1:1700) that's much less than the 1:1000 recommended by the World Health Organization(WHO). BEcause of this, Indian doctors see more patients a day than any other nation. One positive of this is increased experience, but the negative aspect is stress on the doctors. What does this lead to? More doctors turning into entrepreneurs, in order to help other doctors, because of indepth understanding of the problems they face.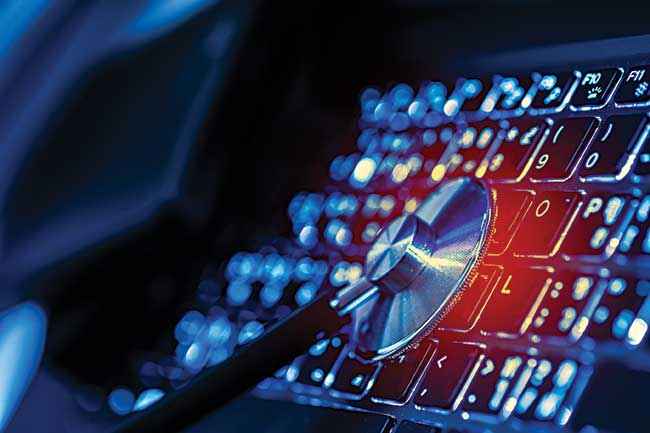 Specialised services and dedicated apps for the medical community through which doctors can access regularly updated case studies are gaining importance.
Already, services such as Curofy and Daily Rounds – both based in India – are making waves among the global medical fraternity. We expect this to become a trend where India becomes a global leader in innovating medical information systems.
Internet of Things(IoT)
Though the Internet of Things is still an emerging segment, many Indian companies are already upping their game on that front. For instance, HCL Technologies is all set to launch an IoT incubation centre in the city of Richmond in the US. The objective of the centre is to leverage the Microsoft Azure IoT Suite for life sciences and healthcare, and the industrial and manufacturing sectors. However, it's not just big companies that are in the fray, and many start-ups have sprung up.
CarIQ aims to make your car smarter by using an IoT-based device to communicate with others who have the same brand/make of car. SenseGiz is another IoT startup that allows you to attach small sensors to anything you want (such as keys), so that you never spend time looking for them. Entrib ShopWorx is a company that helping manufacturers make the shop floor smarter. Teewee is a company that's connecting all your gadgets and bringing all content to your TV. LifePlot is bringing out the cheapest and most mobile of electrocardiography tools. All of this is merely scratching the surface of innovations in IoT happening in India.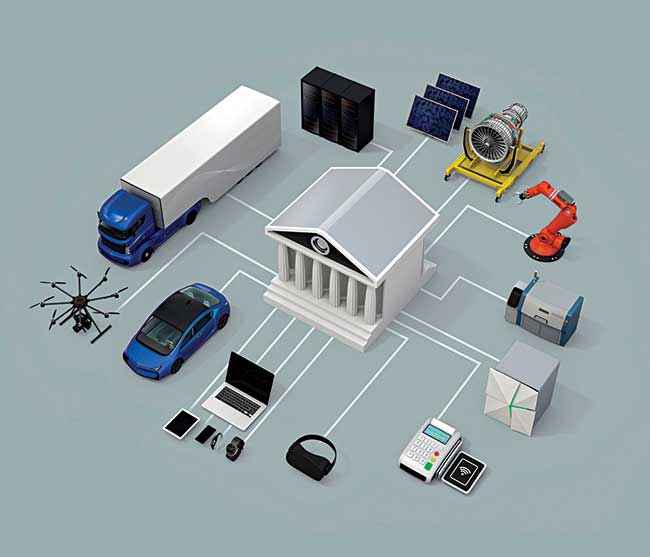 IoT also has a lot of potential for farmers – sensors can collect data to advise farmers about crop needs, and also be used in disaster prediction systems to warn farmers in advance.
In a rapidly urbanising India, which is expected to grow to 600 million by 2030, transportation systems will be of utmost importance, and IoT is going to enable smarter systems. With so much potential, and so many challenges ahead, it's a no-brainer to assume that IoT will be big in India, but we think India will be big in the global IoT space as well.
Textile technology
India's always been obsessed with dressing well. However, the textile market in India is not just local, it's international. About 27 per cent of India's total foreign exchange comes from textile exports. The industry also makes up 14 per cent of the country's industrial production, and contributes about 3 per cent to our GDP. India also has about 24 per cent of the world's spindle capacity, and a conservative estimate of the amount of jobs in the industry is 35 million... the world relies on us to dress itself!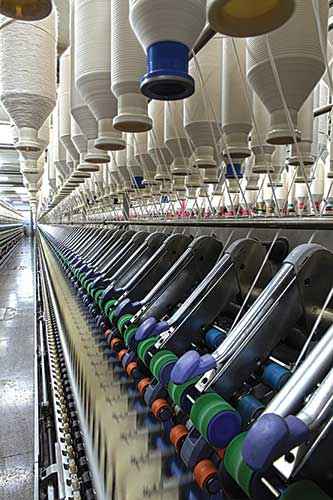 We are already at the cutting edge of R&D, and create high quality fabrics for sophisticated markets. The South Indian Textile Research Association (SITRA) has developed an automated device that can produce knotless incision closures, and also unique hospital linen that have enhanced thermal properties. There's a lot more to come from this industry, as more and more people globally lift themselves out of poverty and start looking to clothe themselves.
This article was first published in August 2016 issue of Digit magazine. To read Digit's articles first, subscribe here or download the Digit e- magazine app for Android and iOS. You could also buy Digit's previous issues here.