There have been some really cool crowdfunded projects over this past year, and the good news is that there's no shortage of them! Here are some on-going projects that scream "Take my money!"
1. FlowMotion ONE
The FlowMotion ONE is a smartphone stabilizer which comes with a slew of features which allows you to make videos like the pros. It eliminates camera shake, it's compact, and it weighs only 300 grams. You can dismantle it and fit it in your pockets with ease. You can mount the FlowMotion to pretty much any camera mount or the optional carbon extension pole that comes with it. The FlowMotion ONE comes with its own app that allows you to make use of its auto follow technology. All you need to do is mark the person you wish to follow and the ONE will keep them in the frame no matter where they move. That's in addition to all the things you'd expect from a top-grade stabilizer, such as panoramas etc. You can find the FlowMotion ONE on kickstarter.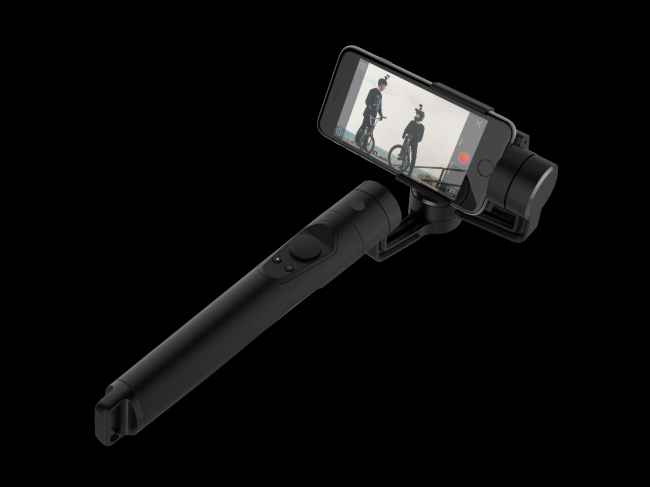 2. NexD1
The NexD1 is a 3D printer that utilizes industrial-grade 3D printing technology called PolyJet which they've scaled down and call DigiJet. DigiJet is capable of printing a wide range of materials from nanoparticles to special resins. The NexD1 is capable of printing fully functional circuits and can place them in any 3D configuration within your design. The NexD1 uses a six cartridge system which allows it to combine and print up to six materials at once. It's eco-friendly as well, and operates with non-toxic water soluble support materials. You can also connect to the NexD1 through your smartphone and print from anywhere, it's comparatively easy to use than other more complicated 3D printers out there, and significantly cheaper as well. If you're interested in doing some 3D printing of your own or maybe just want to back the NexD1 look for them on Kickstarter.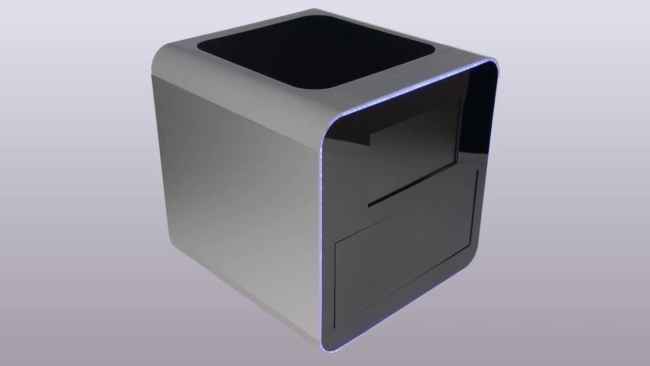 3. iKeybo
The iKeybo is a virtual laser projected keyboard, piano and portable charger, all in one. It's multi-lingual a well, so anyone can use the iKeybo. The iKeybo comes with 4 different language layouts: English, Spanish, Arabic, and Chinese. It also comes with its own in-built music app and can transform into a piano, guitar, bass or drums when you want it to. The third perk of the iKeybo is that it doubles as a portable charger for your devices as well, and can hold up to 10 hours of charge. And lastly, it's compact enough for you to be able to carry it around with ease. You know want to carry a portable keyboard/instrument/charger around with you in your pockets, all you need to do is look up the iKeybo on Kickstarter.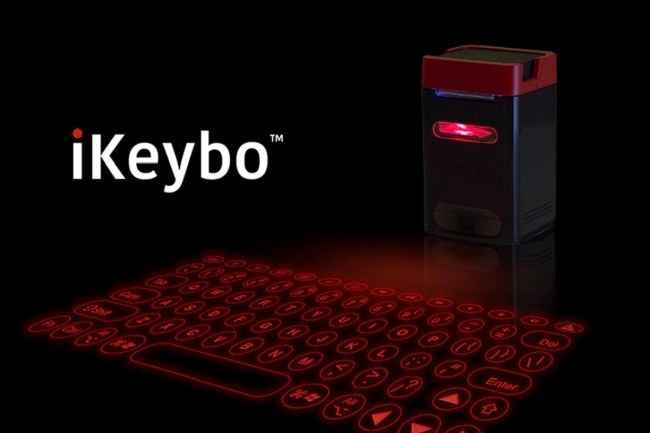 4. Findster Duo
The Findster Duo is a handy GPS tracker which requires no monthly fees and has no coverage limits either. It monitors your pet's health for you as well, and even rewards you for keeping your pet in good shape. In addition to precise real-time GPS tracking, the Findster Duo app includes a built-in radar as well which shows you how far you are from your pet and guides you towards them. You can set up zones on the app, the Security Zone where you want your pet to stay, and the Danger Zone, which you want your pet to avoid. If you pet does happen to wander into the Danger Zone, the app immediately notifies you. Definitely a must have for pet lovers around the world, find the Findster Duo on indiegogo.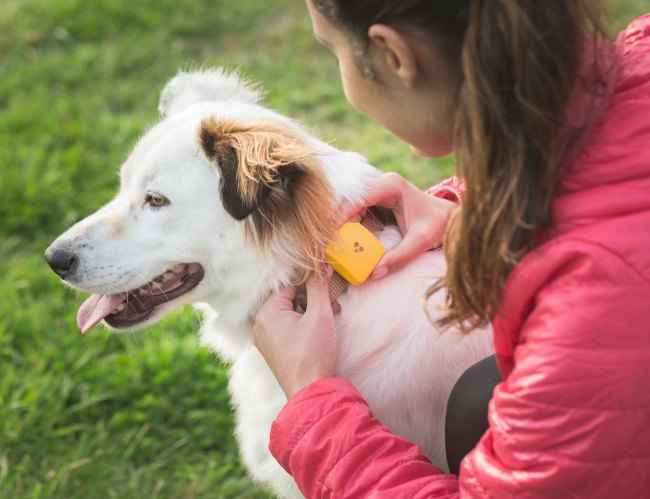 5. Temperfect Mug
The Temperfect Mug works to ensure that your coffee stays "just right." You don't need any batteries or cords or apps to get this mug to work, you just pour your coffee in and it does its magic, ensuring that your coffee stays just right for hours. It does this by extracting the extra heat from your coffee right as you start pouring it into the mug, this stored heat then works to keep your coffee at the right temperature. Since it extracts the heat right away, you can drink your coffee right then without worrying about burning your mouth. To pull this off, Temperfect added a second layer of insulation to a vacuum-insulated travel mug. This enables it to be able to absorb the heat and release it again slowly to keep your coffee from getting cold. Look for Temperfect on indiegogo if you want to get your own perfect mug of just right coffee.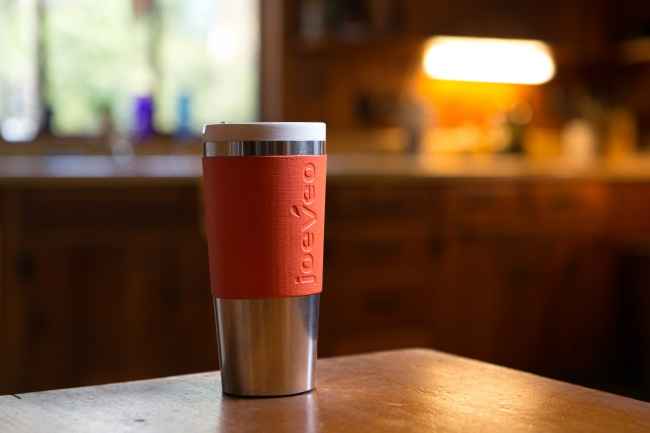 6. Switch Bot
The Switch Bot is a tiny robot which mechanically controls all kinds of switches and buttons. Basically, with the Switch Bot you can control your switches wirelessly. To install the Switch Bot you simply have to attach the Switch Bot near your switch. It is built in a way which allows to work with just about any kind of switch found all over the world, so you don't have to worry about it not fitting your switch. Switch Bot works well with smart home apps and devices as well and can be controlled by the likes of Amazon Echo, SmartThings, WeMo sensors and several others. The Switch Bot comes with a long battery life as well; it's powered by a lithium battery which can be replaced but should suffice for around 600 days. You can get your own Switch Bot on Kickstarter.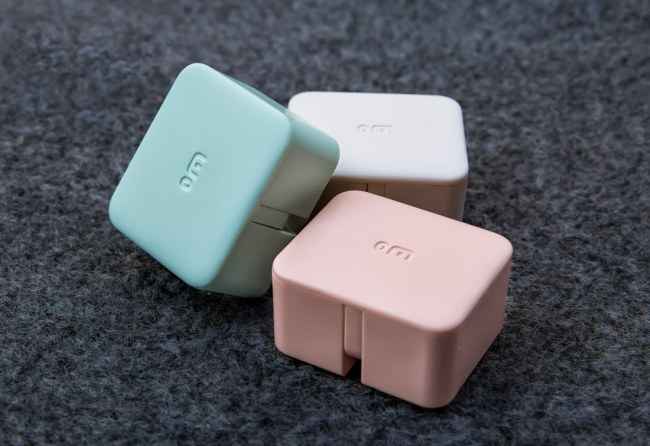 7. Foldscope
Foldscope is an origami microscope that can fit in your pockets. It's made mostly out of water-proof paper and allows you to make use of a microscope without the bulk and expense of a conventional microscope. Foldscope is aiming to bring the microscope out of the labs and into the hands of the people. Don't be fooled, Foldscope is a proper microscope and has the magnification and resolution to be able to image individual cells and other single celled organisms. Thanks to its price and design the Foldscope can be used anywhere, it's a great tool for one with a curious mind, effectively bringing science into your daily life. Foldscope comes with its own kit which fits nicely into a pencil box like package. The kit comes with key items that allow you to prepare and mount samples on the go at any given moment. You can check this handy microscope out on Kickstarter.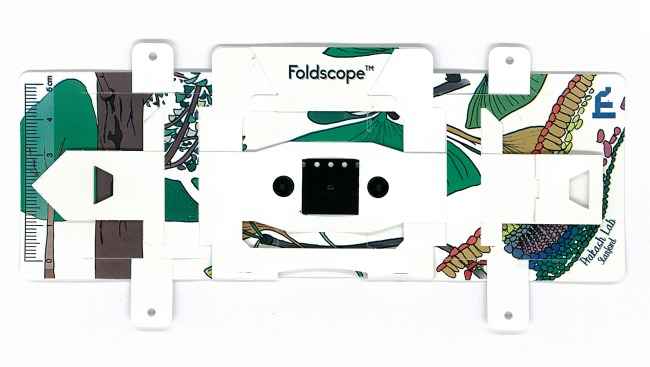 Main image: Flickr
This article was first published in the January 2017 issue of Digit magazine. To read Digit's articles first, subscribe here or download the Digit e-magazine app for Android and iOS. You could also buy Digit's previous issues here.