Xiaomi, the Chinese jugernaut, is known for its well-priced, wide range of products that successfully flaunt suave design elements on themselves. Here is a list of some of Xiaomi's products launched in China, that we would love to see coming to India, soon!
1. Mi TV 2S
With smartphones extensively trimming out the flab, why should televisions fall behind? Xiaomi's Mi TV 2S is a mere 9.9 mm thick, 1mm more than its present flagship, the Mi 4. Till date, it is Xiaomi's thinnest television chassis, and the Mi TV 2S has a 48-inch panel, supporting 4K playback. It runs on MiUI 6 (Android v5.0), with 2GB of DDR3 RAM and 8GB internal storage. It has WiFi and Bluetooth connectivity, coming bundled with a Bluetooth LE remote, and can also be controlled by a smartphone app. The TV has an all-metal body, and is available in five colour variants - gold, silver, pink, blue and green. It is priced at around RMB 2999 (approx. Rs. 30,000) for the Standard edition, while the Theatre edition costs around RMB 3999 (approx. Rs. 42,000), including an independent, Dolby-powered audio system.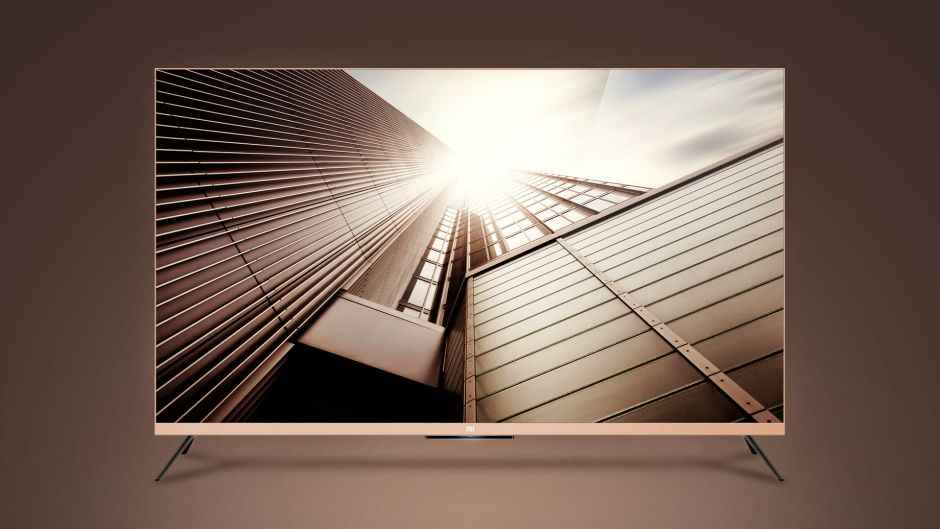 The Mi TV 2S is only 9.9mm thick
2. Mi Box
The Mi Box, Xiaomi's HD set-top box, will be the perfect companion for the Mi TV 2S. The box is powered by a Cortex-A9 dual core 1.5GHz processor, built around a simply-cast body. It also supports dual-band WiFi connectivity to stream audio and video across devices. It can receive streaming content via Miracast, AirPlay and DLNA from your smartphone or PCs, and push it on to your television sets. It has an HDMI 1.4 port, USB 2.0, ethernet, SPDIF support for audio, and Bluetooth connectivity. It has a basic, 11-button remote control, and the TV can also be controlled with smartphones including Mi Phones, Android and iOS devices, and PCs. There is a compact version of the Mi Box - the Mi Box Mini, which has only one HDMI port to connect to your TV.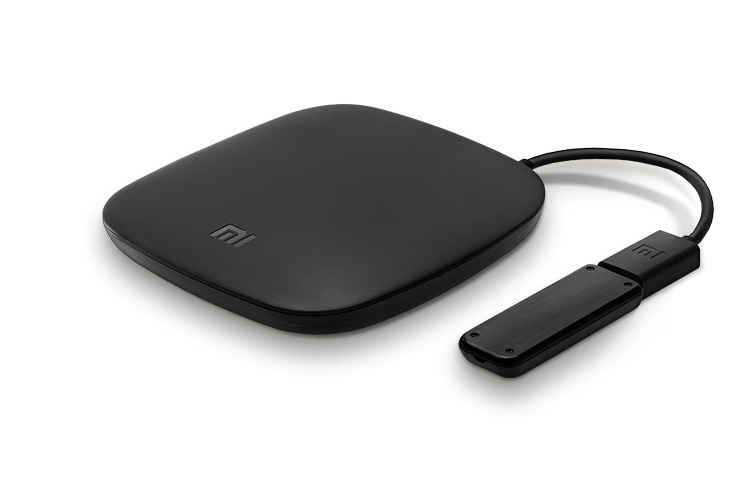 The small yet powerful Mi Box
3. Xiaomi Mi Water Purifier
Xiaomi also sells a 'smart' water purifier in China, called the Mi Water Purifier. It comes under Xiaomi's Smart Appliances category of IoT products, and for this one, Xiaomi Global's Vice-President Hugo Barra has already stated that he would love to bring to India. It has 4 filters – a PP Cotton filter, two activated coconut carbon filters and an RO membrane. The cotton filter and RO membrane will essentially clean out impurities like dirt, rust and other sediment. The carbon filters will ensure the water to be filtered odourless. The water purifier uses Reverse Osmosis (RO) technology for the purification process. It also has WiFi, through which you can keep a check on water quality through Android and iOS apps. These apps show information regarding the replacement and life of the filters. The Mi Water Purifier is priced at RMB 1299 (approx. Rs. 13,500).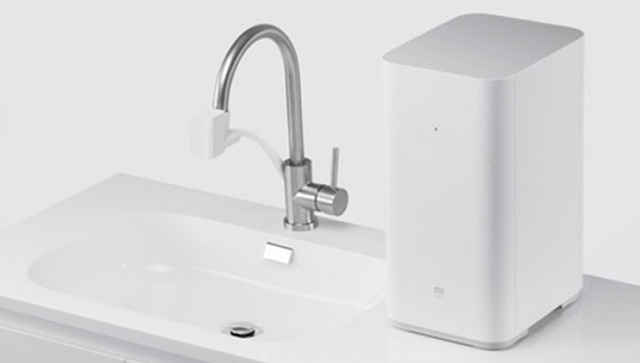 Xiaomi's smart water purifier
4. Xiaomi Mi Air Purifier
In it's Mi Smart Home Appliances family, Xiaomi has an Air Purifier too. It is compact in size, and takes as much space as an A4 paper sheet. It has a three-layer filter, which removes almost all impurities, especially particles, that are smaller than 2.5μm which are harder to filter. It has the ability to purify 10,000 litres of air per minute. It has a dual-fan setup, and four large ducts for better circulation of clean air. Additionally, it has a real-time air quality monitor and automatic speed control. These can be controlled by a smartphone, using its dedicated app. It is priced at RMB 899 (approx. Rs. 9,500), and it will be quite useful in India, sniffing at our pitiable air quality.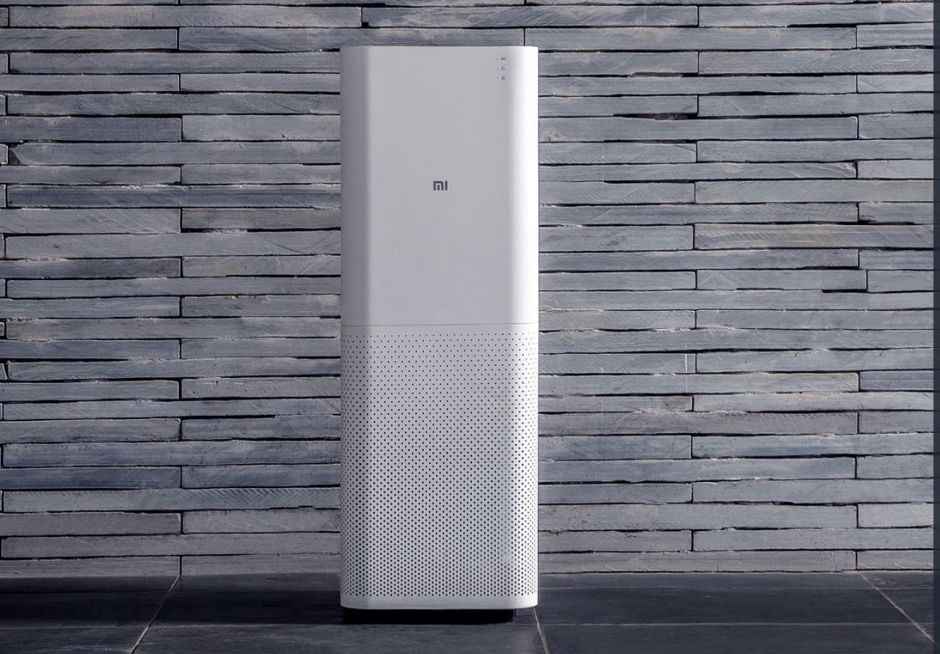 Xiaomi Air purifier - The newest addition to its smart appliances family
5. Xiaomi Note Pro
Xiaomi's Note Pro is a high-end flagship smartphone that was launched in China as a sequel to the Mi Note. It sports a 5.7-inch, 2560x1440 pixels IPS (515 ppi) display, 2GHz octa-core Qualcomm Snapdragon 810 SoC, 64GB of storage and 4GB of RAM. It has a 13MP rear camera and a 4MP front-facing camera. The display and the back panel are made of 3D Curved Gorilla Glass. It comes with MiUI 6, built on top of Android Lollipop v5.0. It has a non-removable battery of 3090mAh, and comes with Quick Charging 2.0. The Mi Note Pro is priced at RMB 2799 (approx Rs. 29,300).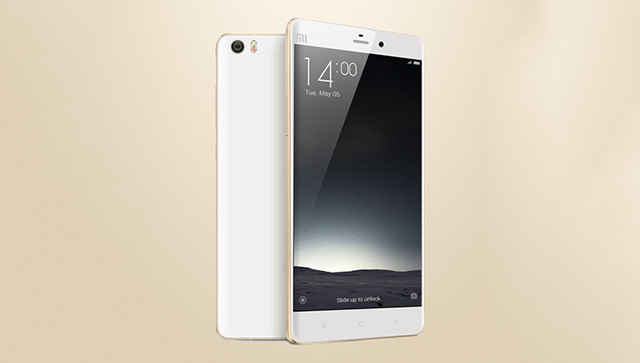 Xiaomi's new Mi Note Pro
6. Xiaomi Mi Routers
Xiaomi has launched a range of WiFi routers in China. The Mi WiFi Router, Router 2 and Mi Mini Router WiFi all support dual-band technology, and come with 802.11ac support. Along with a neat, stylish design, you also get USB support and dual antennas. The Mi Router 2 comes in two variants, both capable of acting as a storage server, with storage capacities of 1TB and 6TB. The Mi Mini router also supports USB input, and can be charged via power banks, which can add up to 30 hours of usage. Xiaomi also has a USB-powered Mi Amplifier add-on for its routers to amplify the range of signals.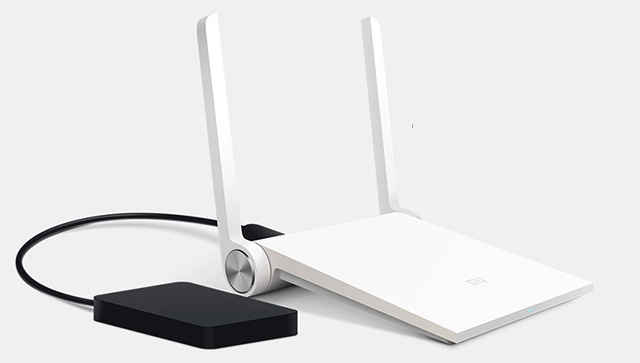 Superbly designed yet powerful: Mi Mini Router from Xiaomi
The prices are as follows:
Xiaomi Mi Router 2 1TB: RMB 699 (approx Rs. 7,300)
Xiaomi Mi Router 2 6TB: RMB 2999 (approx Rs. 31,500)
Xiaomi Mi Mini: RMD 129 (approx Rs. 1,350)
Xiaomi Mi Amplifier: RMB 39 (approx Rs. 400)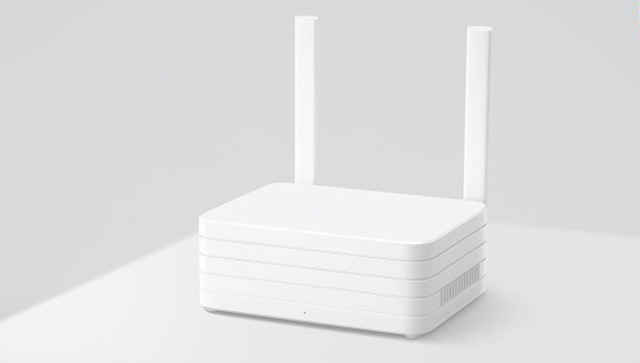 Mi Wi-Fi Router 2 with 1TB and 6TB storage options
7. Xiaomi Yeelight
The Xiaomi Yeelight smart LED bulbs from Xiaomi is apparently capable of supporting up to 16 million shades of colours. They come with several preset modes like reading, alarm, etc., that you can control over WiFi by connecting with the USB adapter. It can also synchronise with your music, and can be configured to turn off automatically. They also feature 'touch and slide' gestures to adjust brightness, colours and light modes. Alternatives for multi-coloured LED bulbs are quite expensive, but the Yeelight has an affordable price of RMB 249 (approx Rs. 2,600).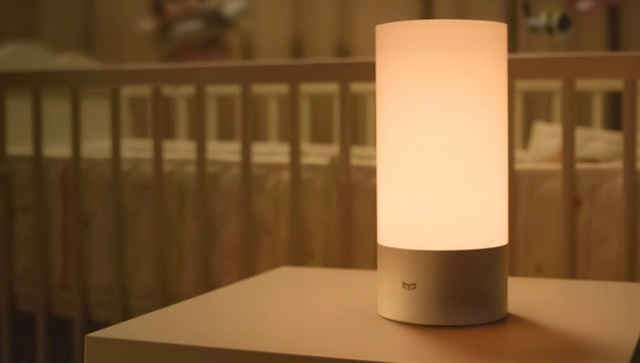 Xiaomi's 16 billion shades of colours in one Yeelight