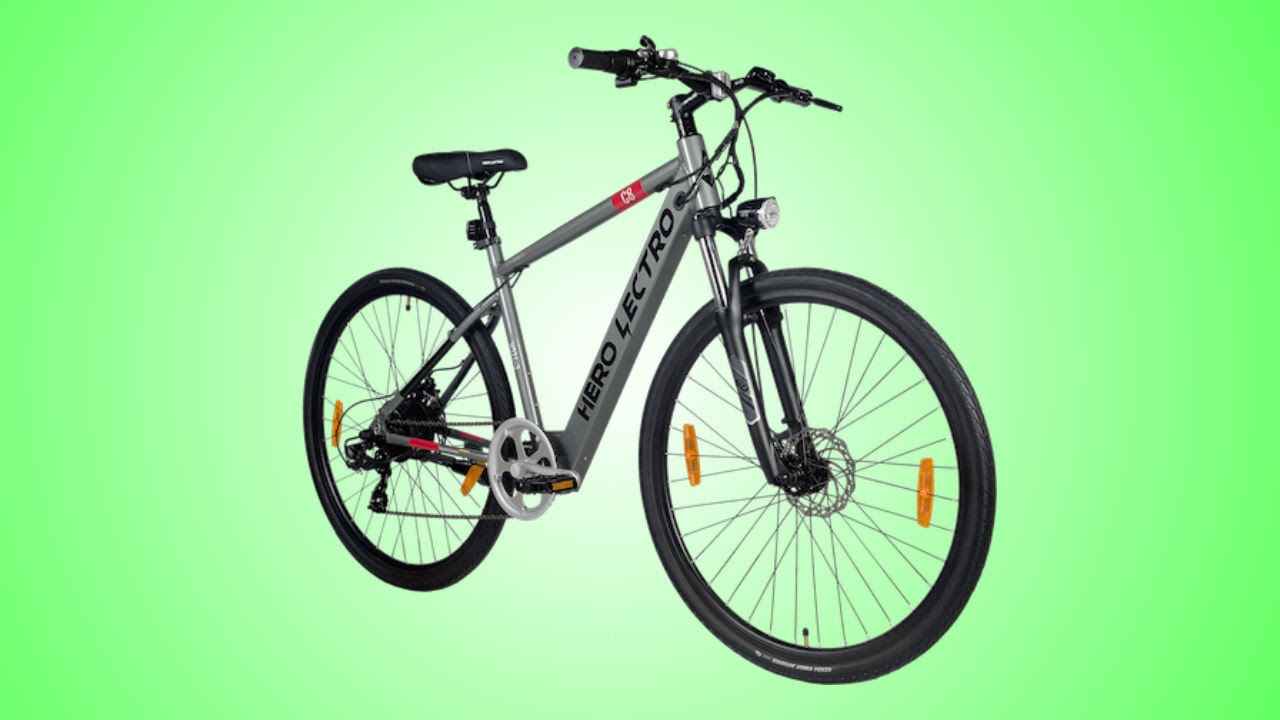 On paper, e-cycles seem pretty straightforward. Take a good old fashioned bicycle, and then add an electric motor into the mix. Then you get to enjoy the benefits of a powered vehicle and a bicycle in one contraption. But why exactly should you choose an e-cyle, and how can you go about buying the right one?
There are many benefits of electric cycles. But in order to ensure brevity, here are five key benefits of e-cycles.
Health Benefits of Electric Cycles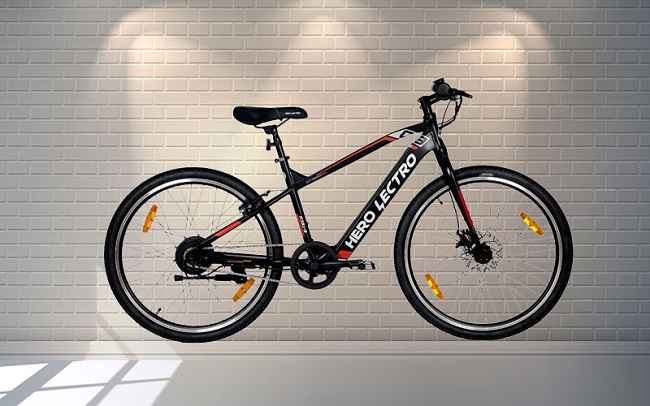 Health benefits of electric cycles simply cannot be ignored in this day and age. If you haven't noticed it yet, most of us aren't living a very healthy and active lifestyle. Most jobs require you to stay hunched over a computer the whole day, only to go back home sitting in a car, bus or a train. The 'bicycle' bit of an electric cycle will help you get a good cardiovascular workout while you commute. As a bonus, if you get tired, or if you've had a particularly exhausting day, you can turn on the electric motor and ride home without breaking a sweat. As such, the benefits of electric cycling exercise, especially the health benefits of electric cycles, cannot be ignored.
Environmental Benefits of Electric Cycles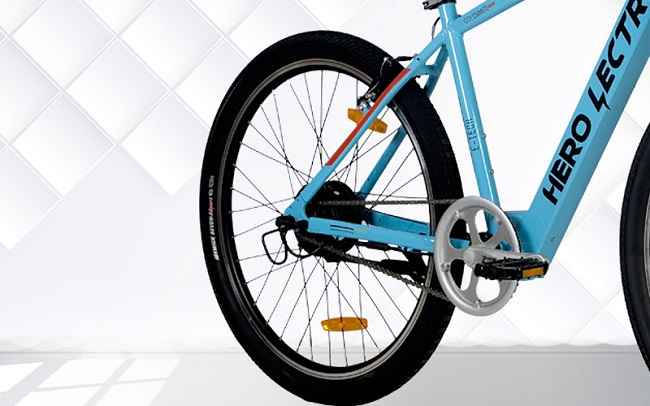 Environmental benefits of e-cycles are another thing that one cannot over look. The environment isn't in the best of condition and could really use a little help. As such, the environmental benefits of electric cycles cannot be overstated. E-cycles generate no pollution whatsoever. In fact, their electric motors are much quieter than combustion engines, so you'll be reducing some noise pollution as well.
E-cycles are a Wallet-friendly Option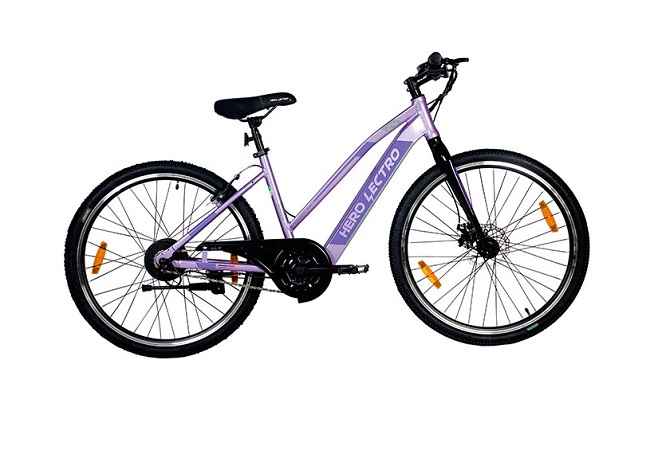 Unlike a traditional scooter or motorcycle, an e-cycle is quite reasonably priced for what it has to offer. For example, the Hero Lectro range of e-cycles start at about Rs 24,999, and goes up from there. So you are sure to find something that matches your budget and requirements. Not only that, but the maintenance costs should be pretty low as well since most of the vehicle is pretty much your traditional cycle. As if that wasn't enough, an e-cycle will also save you on fuel costs as electricity is much cheaper than petrol.
No License Needed with Electric cycles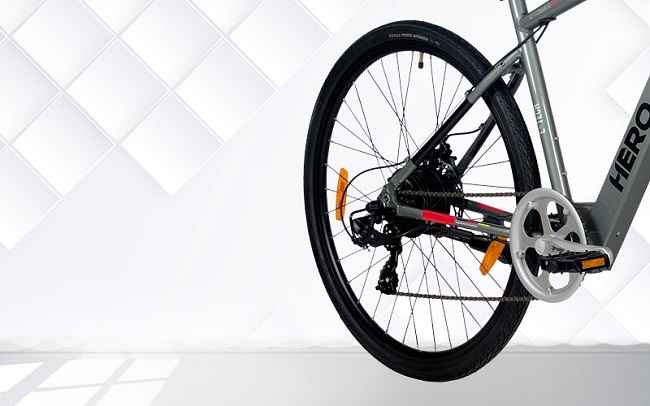 Another useful benefit is the fact that e-cycles do not require the rider to have a driving licence. This means that pretty much anyone is free to ride these vehicles. This is further aided by the fact that e-cycles are pretty easy to use and anyone should be able to understand how they work.
E-cycles are Relatively Hassle-free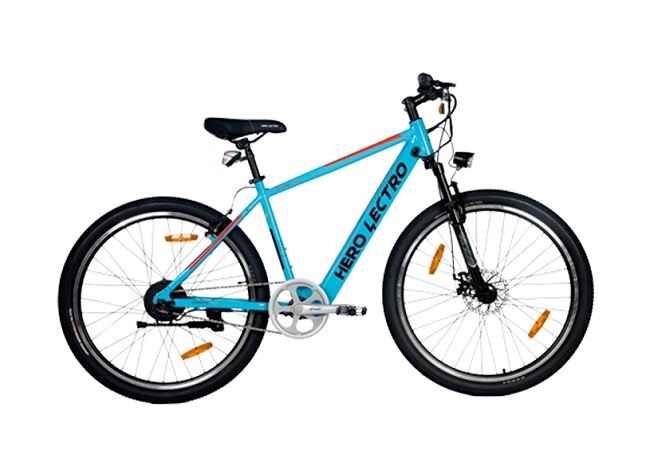 Owning an e-bike makes a lot of sense, especially in the current situation where people are slightly hesitant to take public transport for fear of catching COVID-19. An e-cycle not only makes for a healthier and greener option as mentioned above, but it also reduces hassles of finding any parking, regardless of where you work or live. On top of this, many e-cycles offer multiple ride modes.
For instance, the Hero Lectro range of e-cycles offer a total of four riding modes. The Pedal mode lets you use it like a conventional bicycle. The Pedalec mode assists riding by combining power from the motor with your pedaling. This is said to reduce effort by up to 80%. Cruise lets you travel about at a leisurely 6km/h, letting you take in the sights. But if you want to speed things up, you can switch to Throttle mode and zoom away at speeds of up to 25km/h.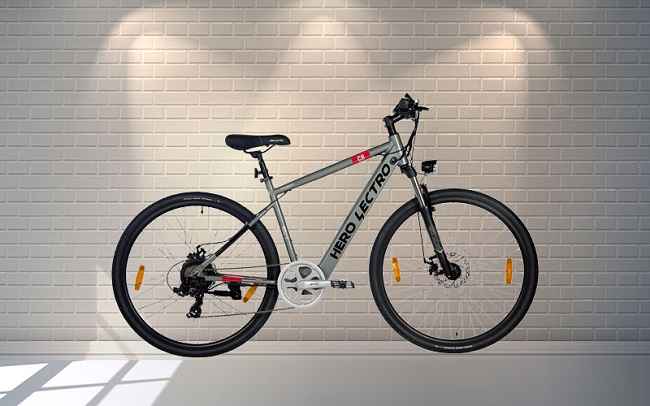 After taking a look at all these benefits, you might be tempted to buy one for yourself. However, finding the right one can be a little tricky due to the number of different models that might be on offer. Thankfully, buying an e-cycle is pretty much the same as buying a cycle. You will have to consider the size of the size of the frame depending on your height, while the type of tyre will depend on where and how you plan on riding your e-cycle. Of course, you'll also have to consider what you'll be using it for. Daily commuters may want to consider something simple to start off with. Maybe something like the Hero Lectro C3, which offers pretty much all the benefits of owning an e-cycle at a more affordable price point. However, if your budget allows, you may want to consider something with more features like multiple gears and front and rear disc brakes like the Hero Lectro C8. Better brakes can be especially useful when it comes to safety, while more gears will help you ride faster. However, if you want high-tech features, then something like the Hero Lectro C5i might just fit the bill. This e-cycle comes with smart features such as a Bluetooth app link and an RFID bike lock.
Regardless of your choice, an e-cycle should allow for a good alternative mode of transportation that is good for the environment as well as your body. Thanks to the wide range of options available, you are sure to find one that is best suited to your needs.
Check out the entire range of Hero E-cycles here.
[Sponsored Post]