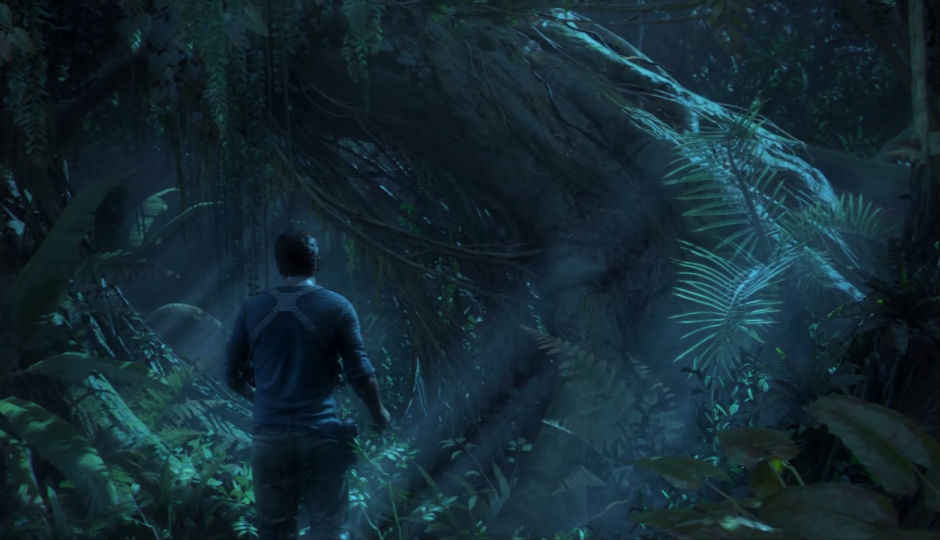 HIGHLIGHTS
It's that time of the week when put together a list of the best game and movie trailers released over the week.
The biggest highlight for March 2016 has to be the release of Batman vs Superman: Dawn of justice, but that's just the beginning. There are a bunch of awesome movies and games slated to release in the coming months. Game developers and movie publishers are doing a good job by releasing some great trailers to get us exited. Here is our list of 13 trailers that you should definitely watch this weekend.
Combat Gameplay Trailer – Mirror's Edge Catalyst
If the first Mirrors Edge game had one weakness, it was with combat. It looks liked the developers of the game have changed that and here is a sneak peak of the combat you can expect from Mirror's Edge Catalyst.
Batman v Superman Mobile Trailer – Injustice: Gods Among Us
Warner Bros has launched an update to the mobile game Injustice: Gods Among Us, adding new content inspired by Batman v Superman: Dawn of Justice. That's a good enough reason for us give this age old game another go.
Hitman – Season Premiere Trailer
The new game featuring Agent 47 is around the corner and if the Beta is anything to go by, then we are in for one awesome ride. Players don the role of the legendary assassin code named Agent 47. The game will release episodically but the developers say that there is enough content to keep gamers happy. Here is the Season Premiere Trailer of Hitman.
Assassin's Creed Syndicate – The Last Maharaja Launch Trailer
If you are one that enjoyed Assassins Creed Syndicate, then the Last Maharaja DLC will definitely interest you. As the name suggests you aid an Indian Maharaja in London. The DLC adds story elements and new characters to the game.
SUPERHOT – Launch Trailer
What if time moved only when you moved? What if your opponents made a move only when you moved? That is the theme of SUPERHOT, a first person action puzzle game where your enemies move when you move. The gameplay mechanics are very interesting. You can check out the launch trailer below.
Finding Dory Official TRAILER 1
Finding Nemo was one of my favourite movies and Dory was one of the most lovable characters in the film (although I have a secret soft spot for Willem Dafoe's character, the fish named Gill). This time our forgetful fish Dory is on a journey to find her family and it's up to Nemo and his dad to aid her in this quest. You can enjoy the trailer of the film below.
The Angry Birds International TRAILER 1
No one thought that a simple game about flipping a few birds would be so successful and now Angry Birds is a movie. Sure, we are a little skeptical about the film but if you are one looking forward to Angry Birds the movie, this trailer will definitely bring a smile to your face.
Tom Clancy's The Division – Launch Trailer
Tom Clancy's The Division is one of the most anticipated games of 2016 and the launch trailer will give you a good picture of the features you can expect from the game. If the beta is anything to go by, this is going to be one awesome third person online multiplayer shooter game.
Kill Command Official International Trailer 1 (2016)
Machines taking over the world is a phenomenon a lot of movies have tackled and adding to that list is Kill Command. The movie is set in the near future where man fights machine. Sounds a lot like terminator doesn't it?
Ghostbusters Official Trailer 1 (2016)
When there's something strange, in the neighborhood, who you gonna call? GHOSTBUSTERS!! The first full trailer for the upcoming Ghostbusters film is out and it is hilarious. We do hope the movie pays homage to the original films. It's also cool to see a gang of girls rocking the proton blasters this time around.
HITMAN – 'Legacy' Opening Cinematic
This is by far the coolest Hitman trailer in a really long time and that's all I have to say about it. You really need to watch it!
Uncharted 4: Story trailer
Uncharted 4 has been delayed, yet again. This time to May and yes, we are as disappointed as you are with this delay. But hey, the game has gone through some major changes during the course of its development and so far the game matches our expectations, we are really looking forward to it quite patiently!