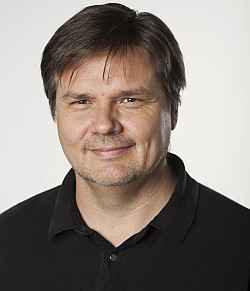 We caught up with Mark Skaggs, Senior Vice President of Product Development at Zynga, and the guy behind successful social games like Farmville and Cityville. Skaggs is also known for creating Command and Conquer: Red Alert 2, Command and Conquer: Generals and Lord of the Rings: Battle for Middle-earth.
Here's the exclusive interview:
---
Q) What are your general thoughts and perception of the gaming industry in India?
A) It's my first trip and I'm not an expert. Everyone knows about India's strengths in technology, but questions like can India create entertainment for the global market remain. There are two parts to it: does India have the sensibilities and talent to do it? Having visited the Zynga office here and looking at all the creative people—there's bollywood writers, creators, and artists—it's amazing because besides the technical strengths, we now have the creative expertise, too. With India's economy doing great, this is the perfect storm of opportunities about to pop. So the question for me isn't one whether India can create content that works for the worldwide audience because the teams here already do that. They're creating games and features that everybody around the world is playing. It isn't 'if' but 'when' and 'how' fast can India contribute to the gaming industry.
Q) Do you think social gaming is the right first step for any amateur game developer to start off with?
A) Absolutely! I grew up with developing console games then moved to PCs, and saw the barrier of entry getting higher and higher, production values going up, and console dev kits costing $20,000—it's crazy, right? I didn't want to be in that space where it takes a couple of years and all that money to make a game. What I realized at Zynga was social games don't require 150 people working on a team, you don't need specialized hardware, and the audience is very broad. What's not to like? For an amateur developer, the entry barrier has dropped dramatically with social games. Reaching out to your audience on a social network is much easier because the channels are available right there. So yeah, start small and scale your success.
Q) Any insight on Indian game developers? What kind of games they develop?
A) Unfortunately, I don't have much insight into that right now. But what I can tell you is that the people (game developers) that I've met so far in India are super motivated, super excited and super energized. I like it because it's a good vibe.
Q) You made the shift from a console/PC gamer to social games. Do you see social gamers making a shift to successfully develop big-budget console and PC games?
A) You know, I haven't thought about it. Most people ask me about it the opposite way, transitioning from PC/console gaming to social games. But in a sense, yeah, it could happen. If you go way back to the early days of consoles, they had very simple games and later the industry matured up. I expect something similar with social games, over time gameplay style and tastes will evolve. But I think social games will mature differently—the context of a social games will still be for a very short session, albeit a PC or console game which are lengthy and more complex.
Q) Do you expect more people to move away from playing social games at their office desks or PCs and access it on their phones and tablets?
A) I think of gaming as an entertainment medium and people will access good entertainment however and wherever they are. So yeah, PCs, laptops, phones, tablets, in their office, homes, everywhere. For Zynga, currently the number of people playing on their PCs outnumber our mobile player base.
Q) How long is a casual game's development cycle?
A) It depends on the type of game. Shorter games can take six months, longer can take a year, but the real part is to know what happens during that time.
Q) What is a typical game developer's mould? Is he a coder, designer, or storyteller?
A) Great question. If you have a team of one person, it has to be a coder. It's good to start off being a coder. In the early days of gaming way back, the coder did everything—he was the designer, the artist, wrote codes and self-managed himself. As the game got bigger, he would probably hire a better artist. And if the game got even bigger, look for a sound guy and a manager to interact with publishers. I used to be a coder back when, get some people excited about what I was making and get them onboard. That's the approach I'd take.
Q) Any message for an amateur game developer?
A) If you want to be a game developer, just start. Don't waste your time taking one more class or reading one more website. Just start, make a game on paper, make a game with your friends. Your first game will probably not be the best one you make, so just make it. Get it over with and move on to the second one. So many times people stop and they try to make everything perfect and they miss out on important lessons of what it's like to make a bad game. Also connect with other people who are in the same boat, may be they don't know what they're doing either, but it's easier if you work together. Even here in India, game developers should connect and help each other out because it's more fun when there's other successful people around you.
Interviewed by Jayesh Shinde.

Vote and Win!

Digit Icons of Trust 2011 Survey

Visit http://thinkdigit.com/trust to vote for your favorite tech brands in India.
Survey participation gives you a chance to win exciting gifts like wireless input devices, earphones and special edition Digit branded T-shirts.
As an appreciation of your valuable time and input, every participant will receive an assured gift in the form of Digit discount vouchers.
We encourage you to participate in multiple surveys to increase your chances of winning more goodies.