Last year was an exciting one for the gamer, despite missed opportunities for microconsoles like the OUYA, NVIDIA Shield, Gamestick, and others, to show any signs of going mainstream; challenge the hegemony of established console companies like Microsoft, Nintendo and Sony. There was a brief window of opportunity last year for these devices to score some customers, ones who weren't looking to buy an Xbox 360 or PS3 – if they would've seen a great new console with a promising platform, they would've thrown money at it. But it wasn't to be.
As expected, and with much fanfare, the Microsoft Xbox One and Sony PS4 were launched around the world. While we wait for Microsoft to make its move in India and unravel the Xbox One, Sony's already bitten the bullet and launched the PS4. At a price of Rs. 39,990. This has ticked off several Indian gaming enthusiasts who think Sony India's gone absolutely bonkers. After all, how can those Americans have the same console for 60 per cent of the cost of what Indians are expected to pay? Blasphemous! Absolutely preposterous!! Through social media, the minuscule Indian gaming community voiced their outrage and told Sony India where to stuff up their shiny new PS4s.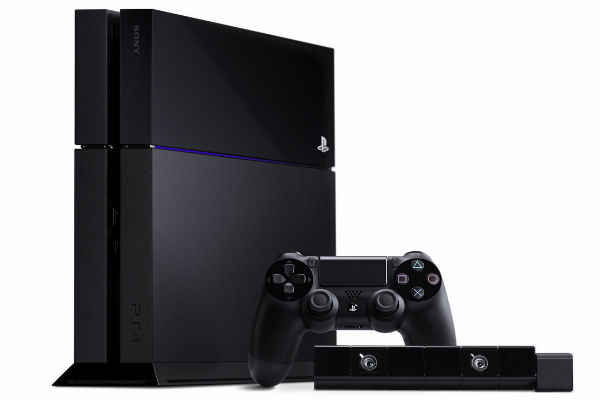 Responding to the hue and cry – which was quite shocking by itself – Sony India issued a statement on the apparent high price of the console in India. Blame the draconian Indian import duties, they said. If we assume 1 US Dollar to be 62 Indian Rupees, and import duty at 28.85 per cent plus 15 per cent VAT, we arrive at a price of Rs. 35,585. Probably there are other minor taxes that I'm not factoring in which ends up driving up the cost of the PS4 to 40k – which is, wow, quite a lot. And if our government is solely responsible for this aberration, sure it deserves a lot of flak for not recognizing the burning need of second-third generation gamers in India who have all their basic needs taken care of.
Or maybe the government just likes to milk households with disposable incomes dry down to their last drop, and Sony India isn't any different in this respect.
It's not just the PS4 console that's priced "outrageously", its accompanying games will cut a deeper hole through your bank account, too. Sony's own games will sell at Rs. 3,999, while EA titles will set you back by Rs. 4,499 per game. Several
other publishers
have indicated their PS4 game prices to be between Rs. 2,499 to Rs. 3,499. Also consider the additional costs of PlayStation Eye and an extra DualShock 4 controller (if you're a motion gaming fan or you have more than one gamers for offline multiplayer games), and the total cost of the PS4 experience goes up even higher. Holy guacamole, that hurts!
Sony tries to justify this in a Times of India
interview
by claiming "their prices have to be such that they are in the positive with respect to the cost price, and only then can you have a viable business." In short, profits. Sony India's here to make profits to sustain their gaming business. What's wrong with that? Every business has a right to make a profit, right? Not when several
independent
reports
and
sources
from Sony's global business units are confirming that the PS4 console itself is being sold at a loss on launch. Is that so here in India?
One can debate whether 35k or 30k would've been a more acceptable price for the PS4, but the larger point remains: that Sony missed a great opportunity to send a positive message to the gaming industry with their PS4 strategy here in India.

They are not Apple, and the PS4 isn't an iPhone that the general populace will be enamoured with constantly. So they should've taken a leap of faith to look beyond profits for a struggling gaming market like India, and tried to drive up volume. No one's tried to do that; how do we know that strategy's doomed to fail, if no one bites the bullet?

And we all know that the console is just a flash in the pan when it comes to steady and continued revenue from steeper game prices (exactly how printer companies get their revenue through expensive ink cartridges) and PSN Plus subscriptions. So why this "outrageous" pricing for the PS4 console?

Unless Microsoft bamboozles us with an aggressively priced Xbox One, the console market isn't going to take off any time soon, with every smartphone and tablet sale leading to a potential casual gamer. Mobile games will continue to rule in India, and the second coming of next-gen consoles will be nothing short of an aberration.
Don't miss reading...