Crackdown 3 has been in development for nearly half a decade. It's not the first time that a game has been in development for such a long time. Games like Duke Nukem Forever, Diablo III, The Last Guardian and many more have been in the news for multiple delays. For some games, all hope was lost. For others, they shone. We had the opportunity to have a chat with Joseph Staten, Creative Director at Microsoft Studios. Staten serves as Creative Director also for Crackdown 3, overseeing the overall design of the title. Before Crackdown 3, Joseph has worked on pretty big games including Halo at Xbox and Destiny at Bungie. Needles to say, the man knows his games. In an interview with Digit.in, he not only shed light on the development cycle of the game, but also explained how cloud computing has played a role in the multiplayer of Crackdown 3.
To refresh your memory, Phil Spencer, Head of Xbox had previously spoken about cloud gaming. In fact, it is predicted that the next Xbox will have a cheaper variant with a higher focus on cloud gaming. It is possible that you will be able to stream your favourite Xbox game on your Smart TV in the future. While all this sounds dandy, there are concerns about technical limitations. From what we've heard and seen of Crackdown 3, it looks like Microsoft is taking cloud gaming seriously and is working its magic sauce on ensuring you get a smooth experience. Cloud gaming is at the centre of the multiplayer component of Crackdown 3. Staten tells us, "For Wrecking Zone, we're offloading all of the compute power that's needed to calculate physics into the cloud—and we're calculating those physics with the effective power of 12 Xbox Ones. While this lets us deliver fully destructible multiplayer arenas, it also meant we had to rethink some fundamental multiplayer design principles. For example, in a world where everything is destructible, you can't rely on consistent cover objects. In Wrecking Zone, the key to success is staying agile, using your Agent skills to leap and dash through the air to lock onto or evade targets."
Considering the limitations of the base Xbox One, it is nice to see cloud computing kick in to deliver an immersive experience. With the physics in multiplayer being calculated with the effective power of 12 Xbox Ones, our expectations for the game have risen, at least from a technical perspective.
Cloud computing technology is also the reason for the delay in the launch of the game. Fully destructible environments using cloud computing isn't something that's been done before and creating the technology to do this took time. For battle royale fans, there is some bad news. The game will not support the popular multiplayer arena that has dominated PUBG and Fortnite and caused games like Battlefield and Call of Duty to rethink their multiplayer strategy. But since Crackdown 3 will showcase a tight 5v5 PvP, we are looking forward to seeing the cloud based destruction take shape in multiplayer.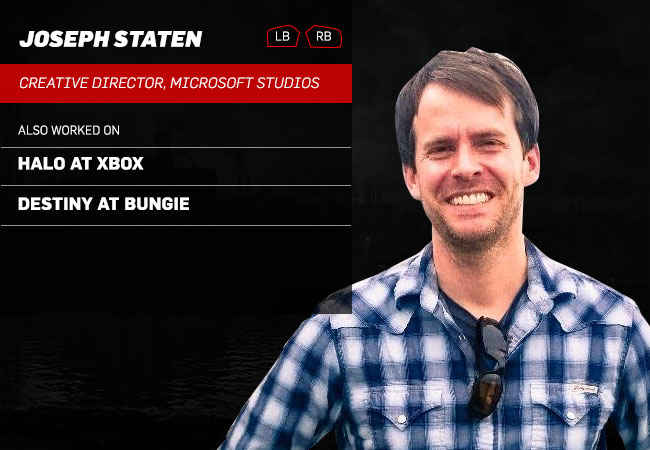 Crackdown 3 will be available to players on February 15. Game Pass subscribers will also have access to the game on day one. Talking about getting day-one access on Game Pass, Staten says, "Launching day and date in Xbox Game Pass is huge for us as a developer. This gives us the opportunity to bring Crackdown 3 to audiences who may not have had the game on their radar. On the multiplayer side, more players means faster match connections. Launching in Xbox Game Pass is just another great option for fans to check out Crackdown 3, and we can't wait for launch on February 15." Getting the game on the radar of gamers who would otherwise ignore it is an effective strategy. Being a Game Pass subscriber I have given games I would otherwise ignore a try. It also helps to get a taste of the game and if you like it, you can add it to your personal collection at a discount.

If you've seen the trailer of the game, you know that it will feature over-the-top weapons. Talking about the weapons in the game, Staten says, "Having fun weapons is key in an open-world sandbox game like Crackdown 3, and we have a ton of interesting weapons for you to choose from. I don't want to give away too much… but one weapon that we hope will be a fan-favorite is the 'Oblivion' rifle, which generates a singularity—a hole in the fabric of reality itself! — that sucks-in everything around it before violently spewing it out again. Crackdown 3 is a playground of fun that doesn't take itself too seriously, and that's reflected in all the game's weapons and equipment."
Creating a big world in a video game isn't new, but creating one that is bug-free is an achievement unlocked. Today it is easy for a developer to put together a public beta and let players dive into the game and give feedback before it is actually released. But how did this happen in the early days of online gaming? Talking about a personal story, Staten says, "In 2007, I was working at Bungie on Halo 3, and we were trying to figure out the best way to distribute the Halo 3 multiplayer beta. This was a time before downloading gigabytes of data was okay for most people, so best case scenario was putting the beta on a disc. We were approached by another team at Microsoft, who proposed we include the beta with a new game they were about to release, a game called Crackdown. This seemed like a strange decision at first, bundling a beta with another brand new game, and we hadn't heard much about the Crackdown game itself. But once we played Crackdown at Bungie—once we had a chance to experience the verticality, insane player-levelling, all the freedom and explosive fun—we fell in love with it. I still love Crackdown and I'm really happy, 12 years later, to have helped ship Crackdown 3."
Like we mentioned before, Crackdown 3 will release for the Xbox One and PC on February 15. It will be available to Game Pass subscribers at the same time. Hope to catch you readers in a match of Wrecking Zone!
Also Read:
6 games to check out in February 2019
19-year-old reportedly paid Rs 790 ($11) for a PS4 pretending it was a fruit
New leaks suggest PS5 and next Xbox specifications and pricing