Gaming isn't just for pimple-faced brats. It's serious business. There are big bucks to be made for anyone who's passionate enough, creative enough, and loves what he or she does. Everyone associated with the industry, from the lowest rung of indie developers to head honchos of entertainment companies, is bullish on India's gaming potential in the next 20 years. That's the message I heard at last month's 2-day NASSCOM Game Developer Conference in Pune.
Just the energy and vibe I encountered there was something different from other conferences I attend. Representatives from Ubisoft, Zynga, Microsoft Windows Phone and local gaming giants like Indiagames and Ibibo were present, sharing their success stories and plans for the future. Everyone was really passionate and motivated, whether they were connecting with peers or musing on gaming as a career path. There was a general agreement in the masses that gaming in India is slowly but surely gathering momentum. But a lot needs to be done in a country where gaming simply isn't considered as an entertainment outlet. And the buck stops at education and spreading the word.
Parents should understand and accept that there's more to life than hoping their child turns into a doctor or engineer—isn't that what several millions strive to do every year? If your kid wants to become a game designer or developer, appreciate and nurture that aspiration—don't beat it out. A recent bollywood blockbuster featured the hero as a game developer, movie script writers are increasingly working with game studios, colleges with dedicated 4-year courses on all aspects of gaming are sprouting in the country. So what's wrong in aspiring to become a game developer? It isn't the mid-90s any more, times have changed and so should our mindsets.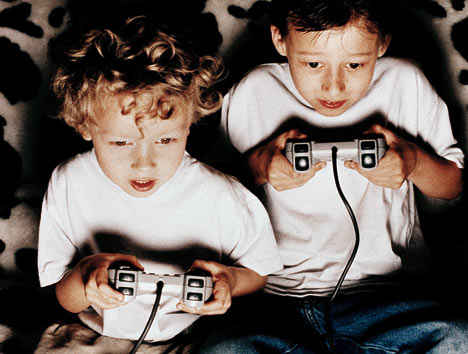 I am reminded of Russell Brown, the man behind Adobe Photoshop, and his famous words, "Fall in love with what you love to do and someone will pay you to do it." It's an important motto for young gamers who dream to design and launch their own games later in their lives.
All of you who intend to take gaming seriously in your lives, I think you have nothing to be ashamed of. Sure, success isn't guaranteed, you'll have to work your socks off, but at least you'll have fun while you're at it. What's wrong with that?