Bethesda, EA and Ubisoft announcements from E3 2016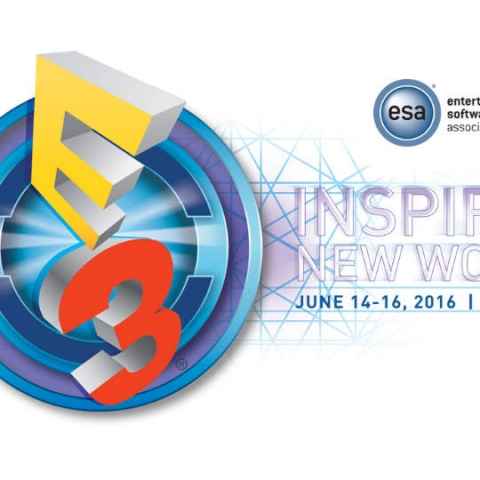 HIGHLIGHTS

Everything you need to know about announcements from Bethesda, EA and Ubisoft from E3 2016
E3 kicked off on Sunday 12 June and Bethesda and EA were the publishers who had their conferences on Sunday. Monday was dominated by Sony and Microsoft with Ubisoft shedding some light on games too. While we have covered Sony's and Microsoft's announcements, this is all you need to know about the announcements from Bethesda, EA and Ubisoft.
Bethesda
Last year Bethesda kicked off their E3 conference in style showing trailers for Fallout 4, DOOM and Dishonored 2. This year however, Bethesda looked to further up the ante showing trailers for Quake Champions and Prey. They also showed off new Fallout 4 DLC footage and a remastered version of Skyrim.
Quake Champions:
QUAKE IS BACK! This is one game which all of us have enjoyed playing and the franchise is back in a new form with various playable classes and characters. More details of the game are expected to be revealed at QuakeCon this Summer.
PREY:
The PREY franchise is getting a reboot. In a theme that looks nothing like the original game, gamers don the role of Morgan, a subject of an experiment at the Talos Space station and things...well they don't go so well
Fallout 4 DLC and Skyrim Remastered:
Speaking of Fallout 4, two workshops namely Contraptions Workshop and Vaultec Workshop were announced. Both of these add various features to the game such as better building machines, sorting machines, and more. With Vault Tec workshops users can build their own vaults and also experiment on dwellers among other things.
A new location based DLC named Nuka World was also showcased. It is expected to launch in August 2016.
Moving on to Skyrim, the publisher has announced a remastered version of Skyrim for the current console generation. The game will support PC mods on the consoles. Users on Steam who had the Legendary edition of Skyrim or Skyrim with all the DLCs will get the remastered edition for free.
Dishonored 2:
Finally the sequel Dishonored fans have been waiting for. The game will mostly take place in Karnace, a blood soaked mediterranean city, with players donning the role of the first game's protagonist, assassin Corvo Attano, and his daughter Emily Kaldwin.
The Elders Scrolls Legends(Card Game):
A card game based in the Elders Scrolls universe. Need we say more?
EA
EA had quite a few new things to show this E3. New details about upcoming games such as Titanfall 2, Battlefield 1, Mass Effect: Andromeda and more were showcased.
Titanfall 2:
EA started the conference showing Titanfall 2. Many new gameplay features we showcased such as a motorized grappling hook for players to pull themselves to various objects (or other players), expanding melee options both in Titan mode and on foot and the similar free-running movement system is back from the original game. EA has also confirmed that there will be a single player mode in the game.
Star Wars:
EA teased many Star Wars but unfortunately they are all in development and no gameplay elements were shown. The new Star Wars: Battlefront game was confirmed for a 2017 launch. The game is expected to incorporate character and story elements from the new movies.
Battlefield 1:
New gameplay footage for Battlefield 1 was announced, with things such as flying zepplins, dogfights and tanks. EA also stated that the multiplayer of the game will have dynamic weather and that players will need to adjust themselves according to the weather conditions to reign victorious.
Mass Effect Andromeda:
This is the one many Mass Effect fans were waiting for. The first trailer showing gameplay footage by Bioware was debuted at the conference. There is a now ship in the game called Tempest. The name of the protagonist isn't known but it looks like the tradition of selecting your own gender for the character you play is returning.
Ubisoft
Ubisoft had their share of games and gameplay to reveal. From Watch Dogs 2 to a new South Park game, their lineup of games was indeed very diverse. Here are the main announcements.
Watch Dogs 2:
Ubisoft had already released information about Watch Dogs 2 prior to E3 2016 but a new trailer and gameplay footage was released at the event showing off great parkour tricks along with the ability to hacking everything from small robots to cars.
For Honor:
A new viking-battle game debuted at E3. The game gives you the ability to chose from playable classes of vikings and samurai.
South Park:
When the Stick of Truth launched 3 years back, no one had predicted its success, yet gamers all around the world enjoyed playing it. A new game called "Fractured but hole" looks to ridicule superhero franchises with this game.
Tom Clancy's Ghost Recon Wildlands:
An open world Tactical shooter set in..you guessed it, the wildlands. This is also the first Ghost Recon game to feature an open world environment.