Over the last few years, Apple has been significantly expanding on the services the company offers as a means of making their hardware more lucrative to consumers. While often overlooked, the iPhone and iPad make for extremely adept gaming devices. You can pick up an iPhone 7 even today and play most of the popular games on it, without it feeling like a sub-par experience. Gaming has always been an important aspect of iOS devices, and in order to further offer its users something unique, Apple created Apple Arcade. Here's a deeper insight into Apple's gaming subscription service, why its set up the way it is and what the developers have to say about it.
What is Apple Arcade
Apple Arcade is a monthly subscription service which contains a curated library of games. These games will not be available through the games section of the App Store. Games available in Apple Arcade are exclusive to the subscription service.
What makes Apple Arcade one-of-a-kind
This is an important aspect of Apple Arcade. Typically, when we think of a subscription service, we'd think it means unrestricted access to the service catalog. Since the App Store already had thousands of games, why wouldn't Apple just create a subscription where users had access to all those games for a monthly fee? Well, because they wanted to create an exclusive, curated platform that elevated the gaming experience. The thought behind Apple Arcade was to create a gaming service that offered exclusive games, many of which would be deemed "unlike any other."
What makes a game eligible to be a part of Apple Arcade
Apple has maintained a rather strict guideline for the app approval process for the App Store. For Apple Arcade, they take this a step further. Apple works closely with developers at varying stages of development in order facilitate the creation of a game that is fit to be an Arcade title. The idea here is that the games should either have a unique narrative, or employ novel mechanics, or just be a visual stunner. Games that combine all of these together are even better. For example, Cat Quest II, an Apple Arcade title by developers The Gentlebros, brings the unique concept of Cats and Dogs working together to save the world in a Zelda-like RPG world. It's a multiplayer title which allows the gamers to seamlessly switch between Single and Multiplayer.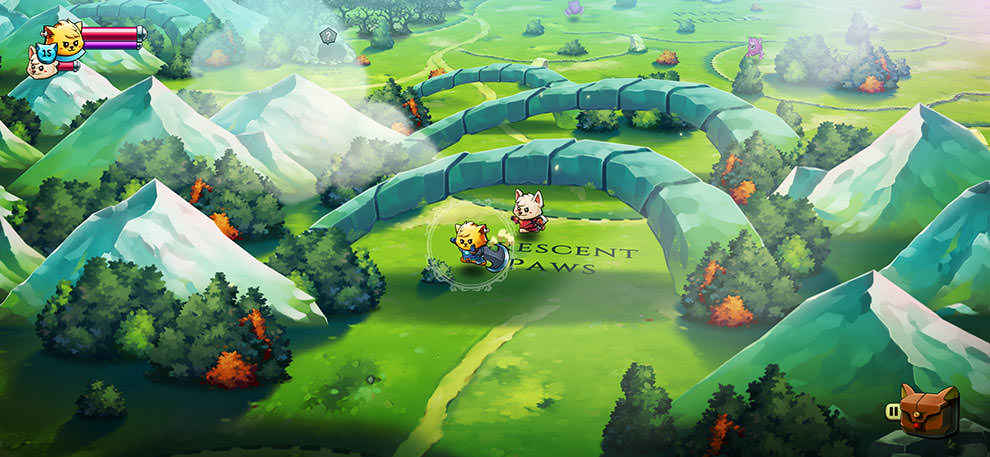 Cats and Dogs, sworn enemies, come together to save the world in Cat Quest 2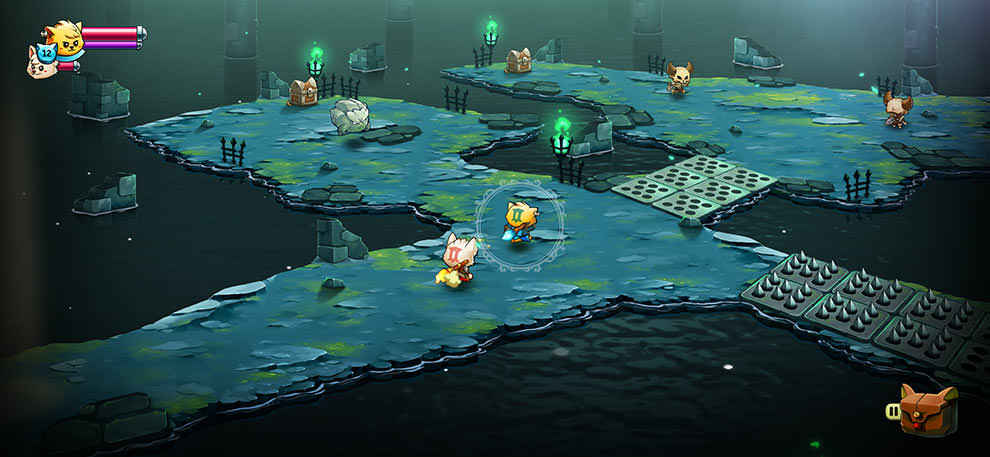 A game that allows seemless switching between solo and multi-player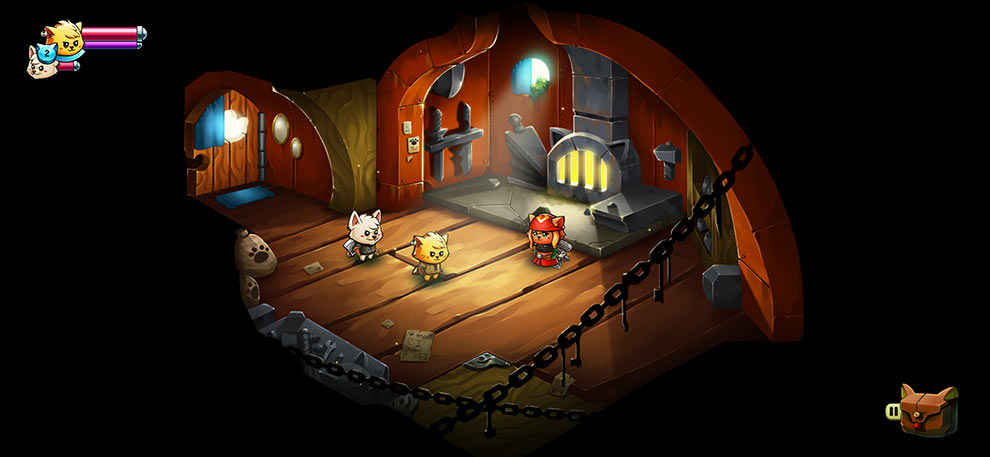 Cat Quest 2 comes with controller support
Another unique title is called Tint by developers named Lykke. It's a game whose premise lies in colour theory and is best played on an iPad using an Apple Pencil.
Tint on the iPad is a game that is inspired by the concepot of Zen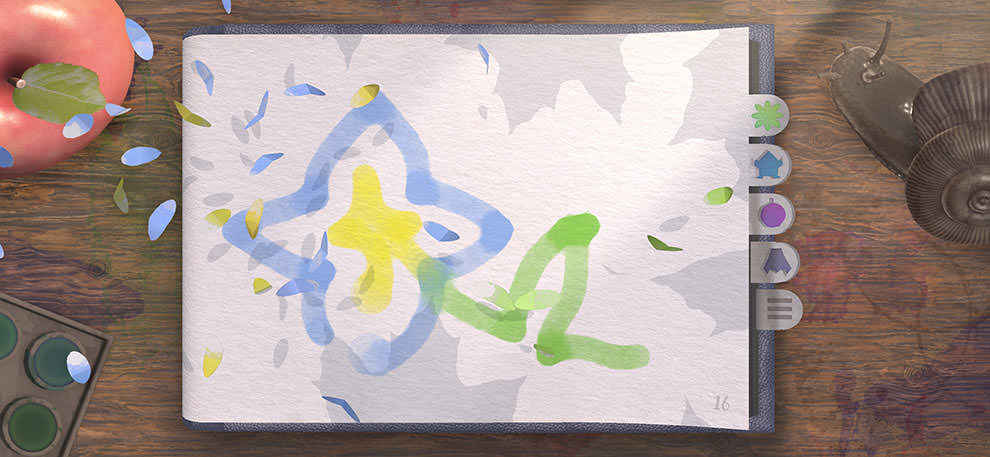 The developers of Tint have designed the game board to work across a whole host of devices
Another title, and this one was showed off during the September event, is called Sayonara, Wild Hearts, an endless runner which is not like any other you would play. The voice-over in the game is done by Queen Latifah and the entire game is a music album comprising of twenty tracks which play out in totally unique levels.
Why would Devs choose Apple Arcade
Speaking to the developers of Cat Quest II, we learned that their first title was a paid game on the App Store, which made us question why they would launch the sequel as a "free" game. We were told that the developers have an agreement with Apple that guarantees revenue. What the developers of Cat Quest also clued us into was the development support offered by Apple. However, the biggest reason for being a part of Apple Arcade is discovery. While it is true that the App Store now carries curations for most of the popular sections, especially games, it is still very easy to get lost in a sea of choices. The Apple Arcade section of the App Store continues to carry curations, but also gives these exclusive titles their own dedicated space.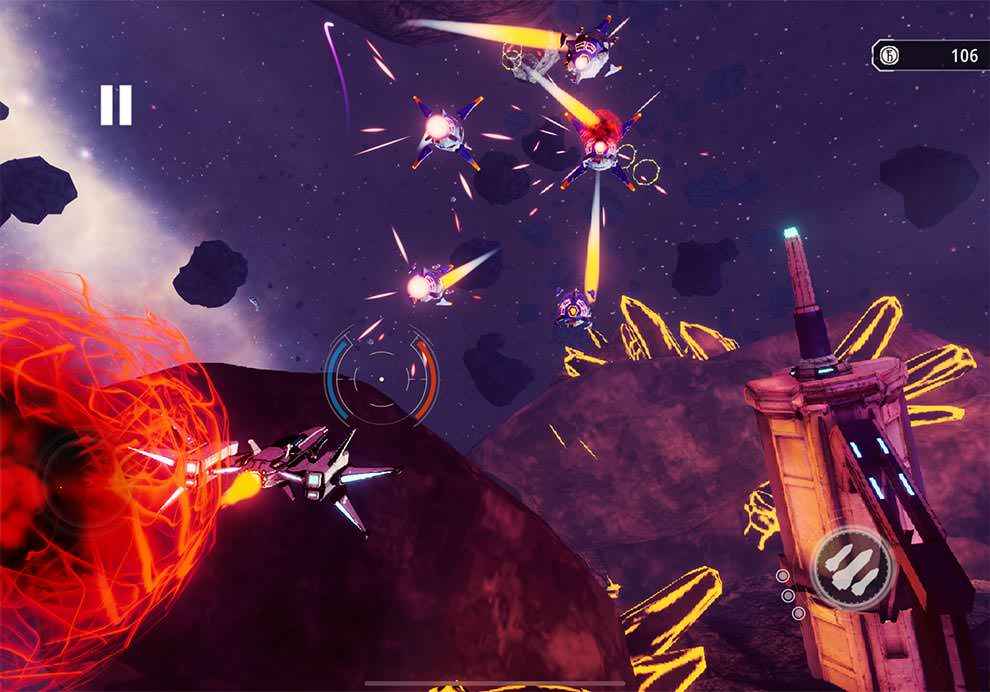 Redout: Space Assault is a fun space shooter on the Apple Arcade
As Inclusive as Possible
Apple had already enabled support for third-party MFI controllers some time ago, but very recently, also added support for the Xbox One and PlayStation 4 controllers. So you've got controller support for a service which works on almost all Apple devices, such as iPhones as old as the iPhone SE, the iPod Touch, the iPad (and iPad Pro), Macs and even Apple TV. Developers have worked especially hard to ensure that titles which are available across all devices deliver a seamless experience. For example, Tint, was designed for the iPad, to be played using an Apple Pencil. However, the devs wanted users with varying Apple devices to be able to enjoy the Zen experience offered by the game, so they worked on ensuring that devices with small screens like the iPod Touch also offered a good experience using Tint. For Apple TV users, Lykke came up with the idea of converting the touch-sensitive area of the Apple TV remote into the controller for movement.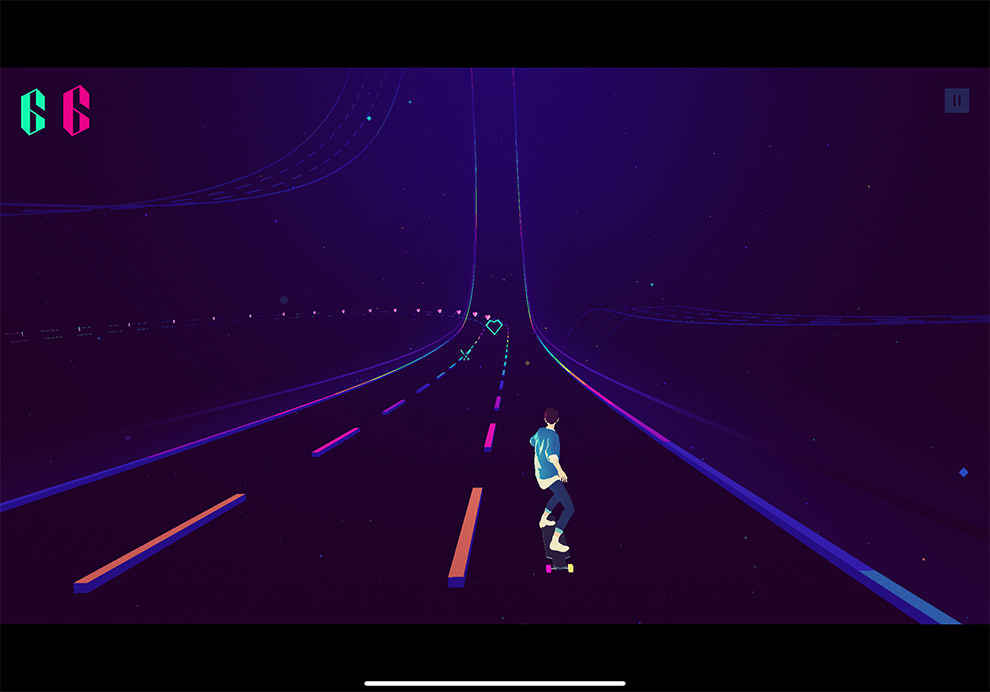 Sayonara Wild Hearts is an endless runner unlike any other you have played
Affordable
There's literally no other way to put this. The subscription to Apple Arcade costs Rs 99/month and is across all compatible Apple devices. Additionally, Apple Arcade supports Family Sharing for up to 6 people. Take into account that if you start a game on your Apple TV, and for some reason need to leave home immediately, you can pick up right where you left off on the iPhone or iPad.
Growing Everyday
In our conversation with developers from Lykke and The Gentlebros, we learnt that both development teams already had a plan for adding more content to their respective titles. While The Gentlebros plan to add new levels to Cat Quest 2 for the next two years, Lykke has already submitted 20 additional levels for addition to Tint. Since its launch on September 19, many new games have been added to the library, taking the number to a little over 100.
Apple's library of titles may continue to grow over the next few weeks or months, but the viability of the service will depend on the quality of the games developers are able to continue adding to the service. For now though, Apple Arcade is definitely a service worth subscribing to, regardless of whether you have a youngling who will be using it, or whether it will your adult self.