In a world where smartphones tend to threaten PCs and cameras, portable music players have understandably gone out of market trends. Once upon a time, portable music players were the gadget to own for most, and Sony hit the right chords with the iconic Walkman product lineup. First unveiled as a light, pocketable cassette player back in 1979, the Walkman was synonymous with youth, love for good audio, experimental music and much more, as the world welcomed Metallica, Oasis, Sex Pistols, Nirvana, Red Hot Chili Peppers and more.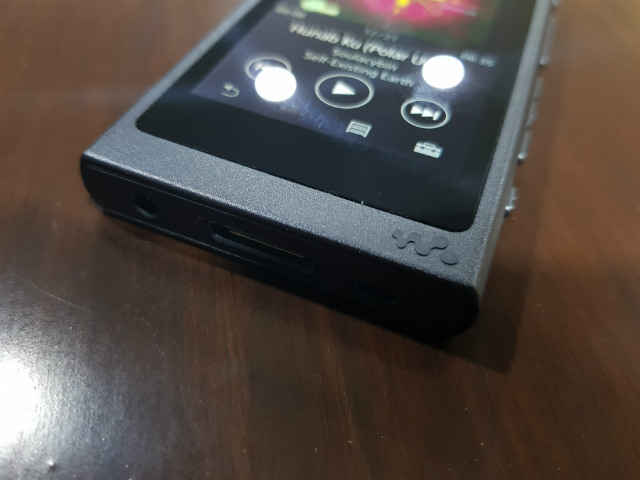 The sun had dawned on the craze for having music playing out of pockets and through earphones, and Sony was at the epicenter of it all, with Walkman. With the paradigm shifting to CD and then to the digital format, Sony's Walkman gradually evolved from being large, chunky and analogue cassette players to sleek CD players and small digital audio players with dedicated storage and tiny LCD displays. Eventually, with the rise of mobile phone adoption globally, Sony introduced Walkman on mobiles. Once a symbol of exuberance, Sony's Walkman lineup was bidding its own farewell as the world shifted to smartphones and online music streaming.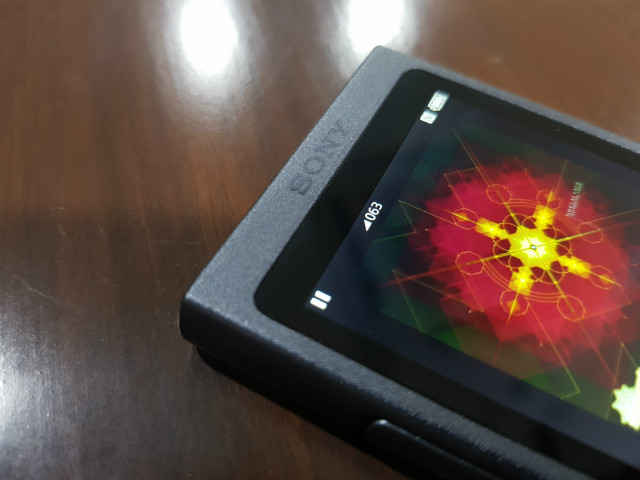 Naturally, the revival of Walkman was as a novelty - a niche gadget reserved for audiophiles, purists and lovers of anything new in technology. The Sony Walkman A35, the latest heir of a legendary lineage that is 38 years old now (that's a century in technology time), is unlike the Walkman music players of old. Sony's present focus is on audiophiles and musicians who need a standalone device to store and play hi-res audio files. With that in prime focus, the Walkman A35 also includes a number of new-age optimisations to make it the complete new-age music player.
What's in the new Walkman A35?
Display and connectivity
The Sony Walkman A35 houses a 3.1-inch touchscreen TFT display with screen resolution of 800x480 pixels. Measuring 10.9mm in thickness and weighing less than 100 grams, the Walkman A35 fits in pockets with ease, has physical buttons to the right edge for power, volume, music and lock, a 3.5mm audio jack and a proprietary charging port to the bottom, and Bluetooth and NFC connectivity for wireless playback. The proprietary 22-pin cable also works as a USB interface for the Walkman A35, facilitating easy connectivity and transferring of data.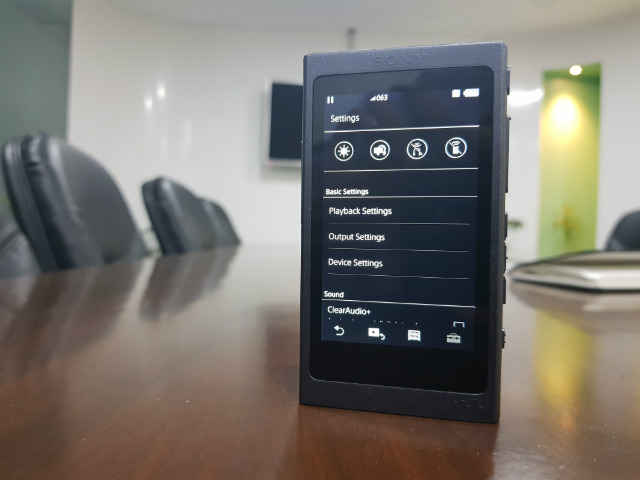 Storage
You get 16GB of storage space to keep all your high resolution audio files. For reference, 1GB managed to house 21 high resolution FLAC files with average playback duration of 4 minutes and 30 seconds. This would translate to roughly 250 high resolution files on native storage and 1,000 minutes of playback. You also get a microSD expansion slot, and although there are no specific limits mentioned, older Sony Walkman players can support up to 128GB of external storage media.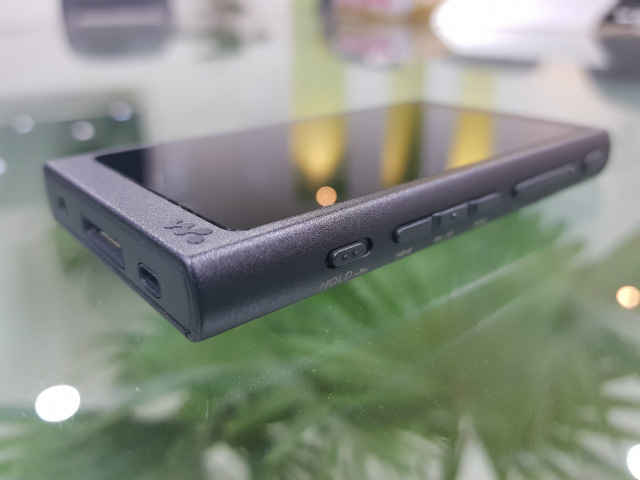 Battery
Full charge duration is rated at four hours of charging time and 45 hours of playback for 128kbps tracks. In our experience, meanwhile, the Walkman A35 took two hours and 51 minutes to charge fully from zero - much lesser than the rated four hours. Playback time retrieved from one full charge cycle (excluding idle battery discharge) is 34 hours, which equated to everyday life lasted us for a full two weeks. That, is fairly impressive.
Playback
The Sony Walkman A35 supports MP3, non-DRM-protected WMA files, Linear PCM (the format for CD audio files), along with lossless DSD and FLAC files. The Walkman A35 runs on Sony's proprietary operating system, and includes digital audio upscaling (DSEE HX), dynamic normaliser and a 6-band equaliser. It misses out on added bass and stereo enhancements, but gives you the rein to cut the gain by a slight margin from Settings to ensure better loudness and clarity adjustment. The Walkman A35 also includes a DC phase lineariser for finer tuning of the amplifier's output, ClearAudio+ for enhanced frequency settings, and a 'surround effect' mode where you can select any arena of your preference to get realistic ambience effects.
The Walkman experience
Bundled with a pair of MDR-EX750NA in-ear headphones that support lossless audio transmission and active noise cancellation, the Sony Walkman A35 does exactly what you would expect it to do - play good audio. The digital audio engine does well to upscale lower resolution tracks with bitrate of up to 256kbps, making them sound audibly better than what they sound on an Apple iPhone (without upscaling).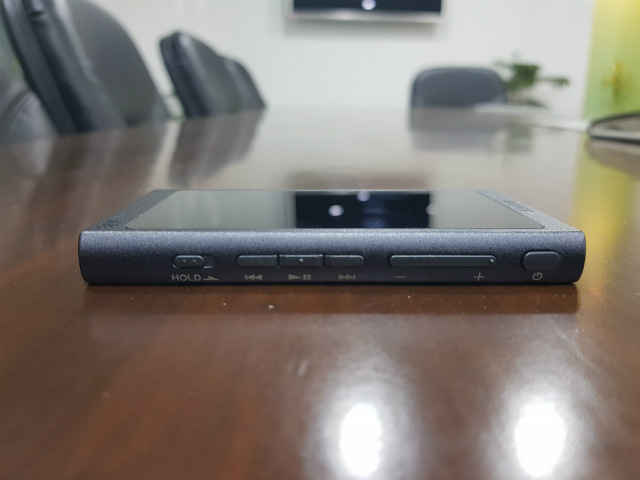 The lows are well-defined, with stable mid-lows and strong upper lows creating impressive bass lines. This is ably complemented by strong, well-pronounced mid frequencies that lay ample emphasis on vocals. The mid frequencies represent different tones and pitches with great composure and accuracy, deftly producing deep baritones (low-pitched, grave vocals) and clear tenors (high-pitched, shrill vocals). The frequency reproduction is topped by the smooth highs that are well elaborated and intricately illustrated. Frilly guitarwork sounds intricate and retains the clarity and accuracy of studio monitors, and the overall audio sounds best with the dynamic normaliser switched off.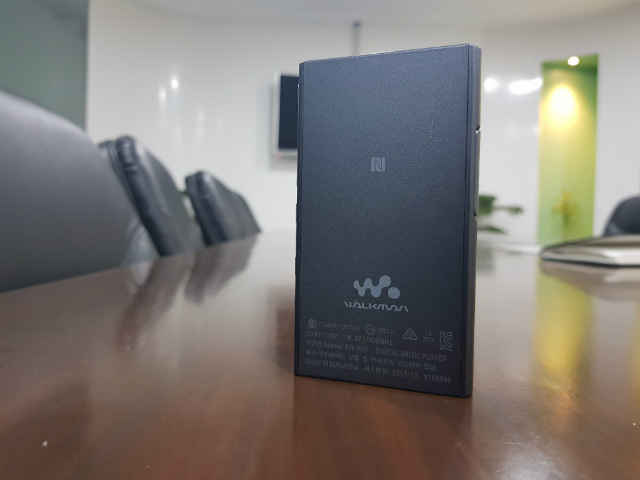 For best results, we set the 6-band equaliser to its rock preset and slightly increased the lows. Following this, we switched DSEE HX and DC Phase Lineariser on, and set surround ambience to 'Studio'. ClearAudio+ and Clear Phase were switched off, and the headphone profile was selected along with ANC (active noise cancellation) activated to -6dB. In output settings, we cut gain to -3dB (maximum allowed), set slow roll-off audio filtering (to suit most tracks and keep an earthy, warm undertone to the audio), and lastly, selected auto DSD output and no auto volume leveling.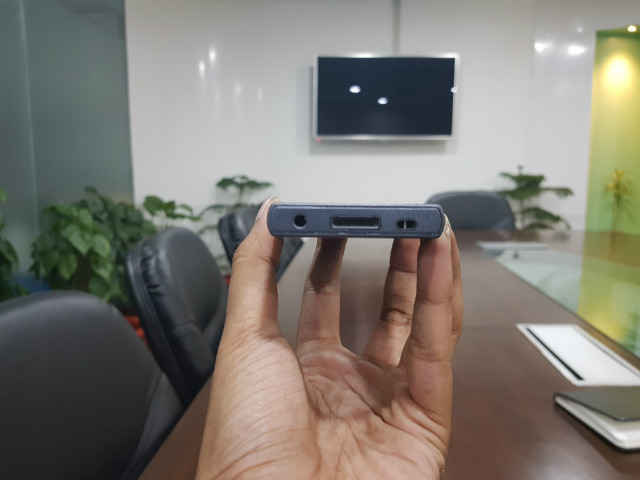 The Sony Walkman A35 works equally well with Sony's own MDR-100ABN that includes Hi-Res playback support. Connecting via Bluetooth is fairly easy, and playback on Bose's SoundTouch 10 wireless speaker was impressively well composed, warm, loud and sweet. The Walkman A35 impresses equally with heavy jazz and EDM as it does with progressive metal, classic rock and grunge, thereby proving its proclivity as an accomplished music player.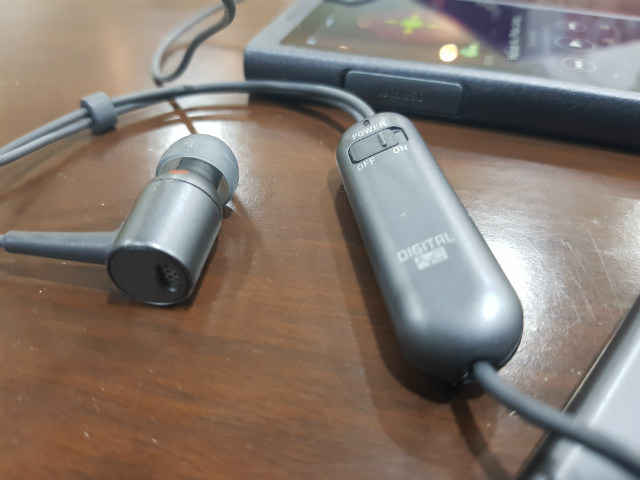 Adding to that is the easy-to-use interface, the intuitive display, tactile button feedback, extensive battery life and the nostalgia of using a Walkman again, the Sony Walkman A35 does much more than play good audio. Effectively, it incites emotions that audiophiles always relate to when listening to their favourite tracks.
What we heard
There's no substitute for good audio, and while many would argue against spending Rs. 15,680 on a dedicated music player, it is impossible to not love the Sony Walkman A35. It is a petite, well-armed novelty, one that every audiophile would love to own.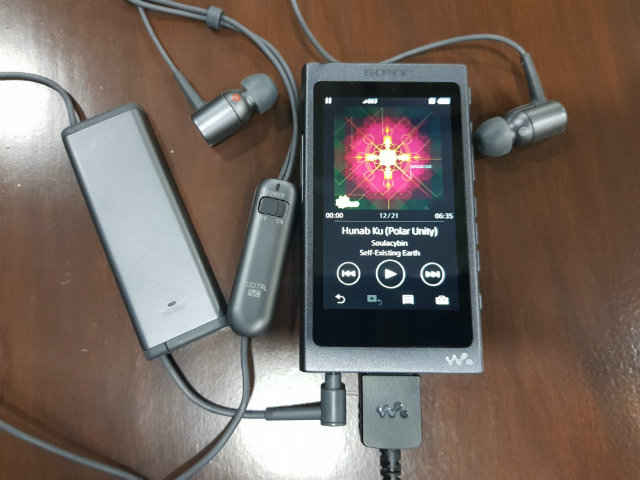 The added versatility of getting to pair your own pair of headphones or speakers to it makes it even more useful, and ultimately ensures that the great Walkman lineage of Sony has an able heir that lives up to expectations and standards set by the diverse Walkman range of old.