The Sony WF-1000XM4 is the company's latest noise-cancelling TWS in the acclaimed WF-1000 series that is making waves across the globe. The earphones come with an improved design, an all-new processor, and other additional features that set it apart from its predecessor. We spoke to Mr Gyanendra Singh, Head of Audio Business at Sony India to learn more about this device, Sony's future plans and Sony's stance on the personal audio boom post the pan.
Everything you need to know about the Sony WF-1000XM4
Digit - Active Noise Cancellation is a huge trend in the personal audio space now. Being one of the audio manufacturers with some of the best ANC headphones on the market, what improvements in ANC can we expect from Sony? Will lower-priced variants also see the addition of this appealing feature?
Mr Gyanendra Singh - Active Noise cancellation is one of the key features of the WF-1000XM4. The performance has been improved to suppress ultra-low frequencies like airplane noise to high frequencies like human voice by improving passive noise isolation and active noise cancellation. To enhance the listening experience, WF-1000XM4 has been further upgraded by three new factors such as new integrated processor, newly developed 6mm driver unit and noise isolation earbud tips. We already have several products sub Rs.10,000 with Active Noise Cancellation such as WH-CH710N headphones and WF-1000XM3 in the truly wireless segment.
Digit - What other improvements has the newly - launched Sony WF-1000XM4 seen over its predecessor? Especially when it comes to build quality, since it was a concern with the previous generation model.
Mr Gyanendra Singh - Compared to its predecessor the Sony WF-1000XM3, the new wireless earbuds WF-1000XM4 offers enough quality-of-life features to make them worth upgrading. WF-1000XM4 comes with improved noise cancellation, much better call quality with a whole new technology. It is almost 10% smaller than the predecessor and the charging case is almost 40% smaller than the predecessor which makes it even more handy and easy to carry around.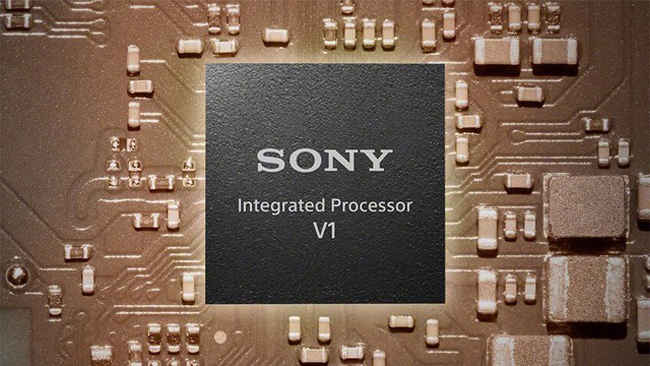 Digit - Can you delve into the details of the chipset, microphones, and sensors used inside the Sony WF-1000XM4?
Mr Gyanendra Singh - The WF-1000XM4 Noise Cancelling In-Ear Headphones take industry-leading noise cancellation and audio quality to the next level. Made to fit every ear, they offer a personalised experience that adjusts to every situation. Specially developed by Sony, our new Integrated Processor V1 takes the noise-cancelling performance of our acclaimed QN1e chip even further.
Improved noise-cancelling performance and Bluetooth 'System on Chip' technology delivers the industry's highest level of noise-cancellation yet uses less power. It has two noise sensing microphones per ear, one feed-forward and one feed-back, on the surface of the headphones to catch more of the ambient sounds of your surroundings, whether it's in-flight noise, city traffic or office chatter.
With a newly designed 6mm driver unit, featuring a 20% increase in magnet volume and the high compliance diaphragm, the TWS gives improved performance in low frequencies. It also enhances noise cancellation by generating a high-precision cancellation signal to the low-frequency range.
Digit - In terms of innovation, what sets the Sony WF-1000XM4 and other upcoming audio products apart from the competitors?
Mr Gyanendra Singh - The noise cancellation headphones and earbuds market is maturing and seeing many competitive brands that offer this technology. Apart from noise cancellation, our effort has always been to stand apart with our premium sound, smart function, wearing comfort and style. A technologically advanced product that offers unmatched sound quality is what defines Sony.
Sony entering the budget TWS segment
Digit - Can we expect any entry-level TWS from Sony given their massive popularity in India? Ones that cost below 5K or 10K?
Mr Gyanendra Singh - Yes, we have recently announced a product very close to Rs.5,000 segment which is the new WF-C500 priced at Rs 5,990. These are lightweight and compact earbuds available in four colours. As a result of extensive research, the WF-C500 headphones is a combination of a shape that matches the ear cavity with a new ergonomic surface design for a more stable and comfortable fit. Consumers can enjoy up to 20 hours of listening, thanks to the handy charging case. If needed to top up in a hurry, a 10-minute quick charging gives up to an hour of extra playtime.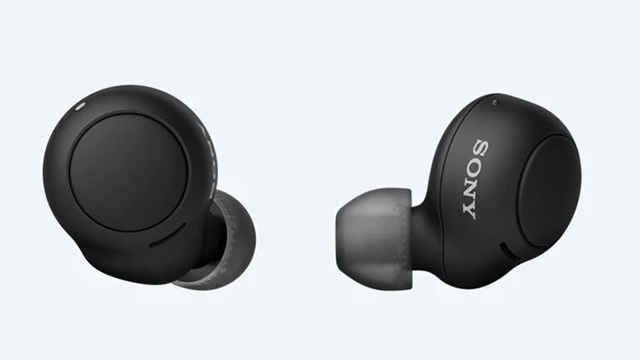 One can also tailor the music to their own taste using the EQ setting on the Sony Headphones Connect app. With the WF-C500, we have provided Bluetooth 5.0 for wireless connectivity, and with Digital Sound Enhancement Engine (DSEE), high-frequency sound and fine fade-out sound are restored to the track for a more authentic listening experience. With an IPX4 water resistance rating, splashes and sweat will not stop these headphones so one can keep on moving to the music.
Personal audio boom post the pandemic
Digit - What, in your opinion, will be the next big trend or feature in the personal audio space?
Mr Gyanendra Singh - At Sony, we are always working towards bringing new and exciting technology to take the customer experience a notch higher and offering products as per customer requirements. We will continue to do so.
Digit - Last year was a great year for personal audio. Do you think the trend will continue this year as well and how?
Mr Gyanendra Singh - We witnessed a surge in demand for personal audio last year as customers adapted to virtual and hybrid work environment. Given the current unpredictability, we anticipate that the hybrid work format will continue this year and that demand for personal audio products will continue to rise in the future as well.
Digit - How has the hybrid working model during the pandemic affected the personal audio segment? We have definitely seen a rise in demand for audio products, but has this affected the pricing of personal audio?
Mr Gyanendra Singh - Work from home (WFH), study/learn from home (LFH) and workout at home have all added to the already high demand for headphones in the personal audio market. Furthermore, many people are participating in these activities in the same household and their demand for personal space has resulted in a spike in sales of active noise cancelling (ANC) devices.
As a result, people are increasingly looking for high-quality ANC headphones and earphones. TWS (truly wireless stereo) earbuds have also been selling well. Bluetooth speakers, the versatile device, is also finding favour amongst a lot of consumers for varied usage during the stay at home time. With the exception of the TWS, the pricing has been stable for other personal audio products. The strong demand for the TWS has seen lower entry pricing by many brands.
Digit - The metaverse is coming soon, some may say it's already here. How will personal audio play a part in this virtual simulated environment? Anything Sony is working towards on this front?
Mr Gyanendra Singh - Sound is an essential component in a virtual environment. However, we are unable to comment on this further.