YouTube Go Beta launched in India: First impressions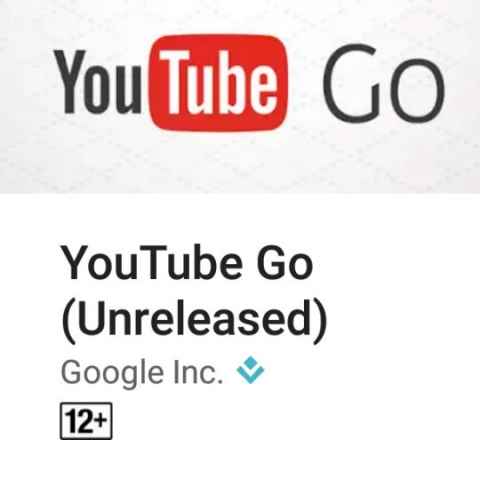 HIGHLIGHTS

The Beta version of YouTube Go is now available for download from the Google Play Store, and has not been made available on iOS as of now.
YouTube Go, a special version of the YouTube app that is aimed at places with low internet connectivity, has been launched in India as Beta. The new service was first unveiled back in September 2016, and Google said that the service is built from scratch. When the app was first announced, it boasted of some interesting features that included improved recommendations, video preview before saving or watching, sharing via Wi-Fi Direct (if the receiver has installed YouTube Go as well), and more. Further, the service would let users choose the resolution that they want to save a video in. We now have the service available in Beta in India, and here is how it works.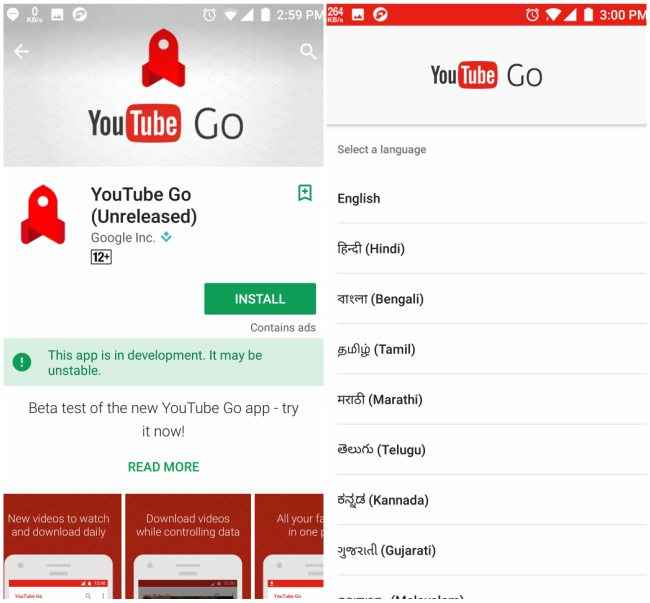 Opening the app, you are prompted to choose your preferred language. This includes English, eight Indian languages and Indonesian. Pick the language of your choice, and you are required to put in your mobile number for verification. Here, you will need a SIM card inserted in a phone with an active number, to access YouTube Go.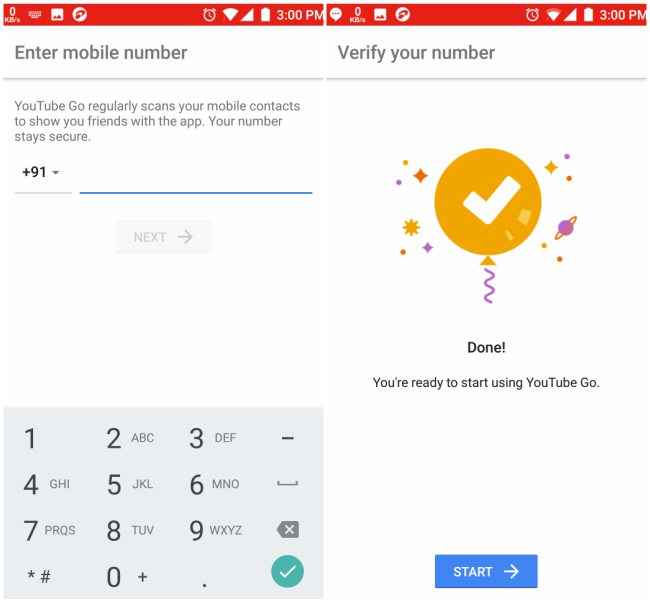 Once the verification process is complete, the home page opens and shows two tabs - Home and Saved. When you click on a video, you get the option to download it in either Basic or Standard quality. The Spider-Man: Homecoming trailer was downloaded in 'Basic', which is 144p (the lowest resolution on YouTube). In 'Standard', the video plays at 360p, which is more than acceptable. When you are watching a video, you also get suggestions to similar videos, which is nice.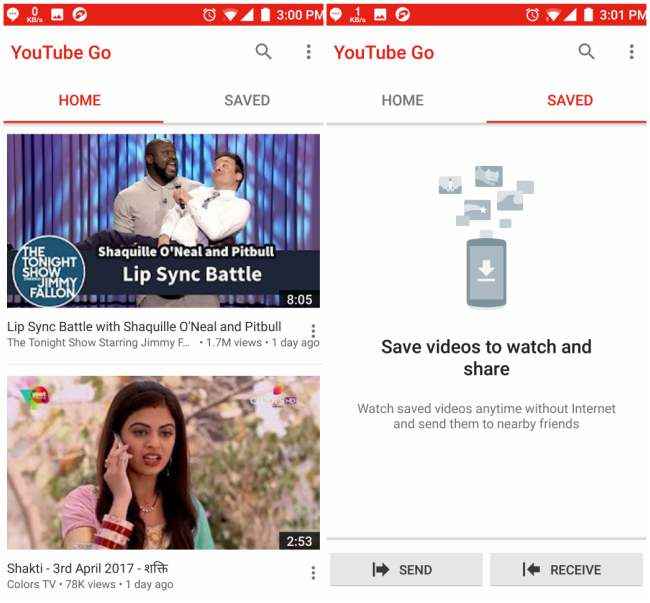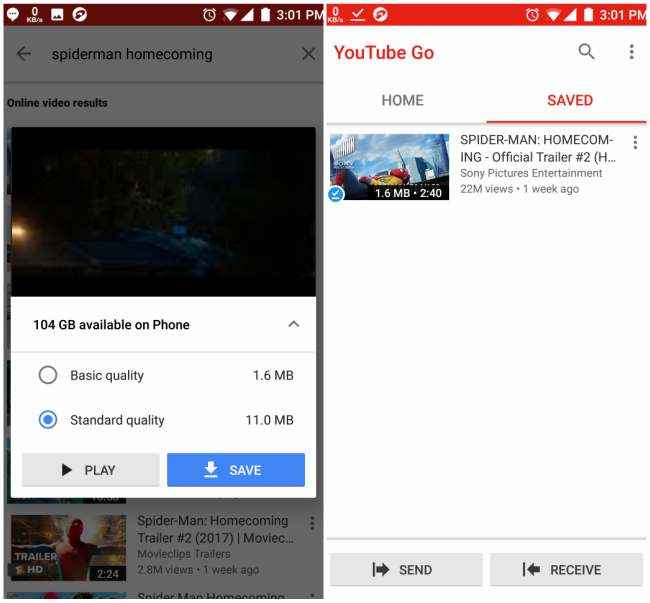 You can also share your saved videos with friends near you, without Internet. The app uses Wi-Fi Direct to share the video, but not all videos can be shared. For instance, the Spider-Man trailer was not allowed for sharing. This is possibly dependant on the publisher, who can allow/disallow offline sharing of its videos on YouTube.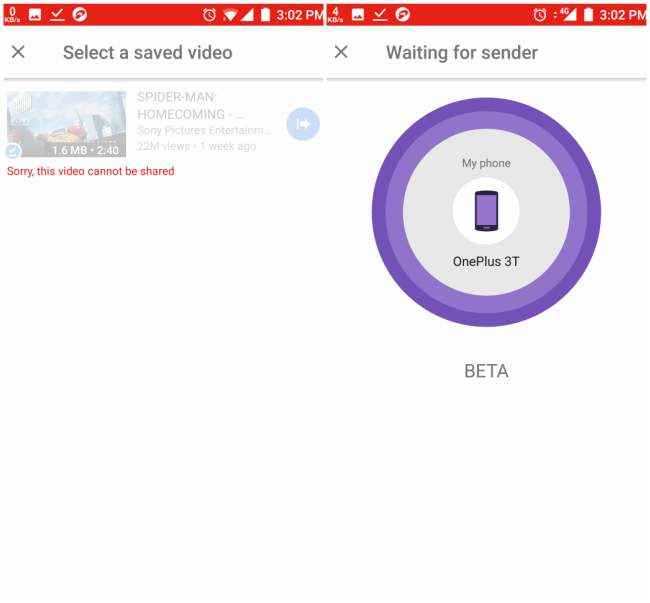 Once you do have a saved video that can be shared, it is as simple as clicking 'send' on your device and receiving on the other device once devices are visible to each other.
However, you cannot click on a channel or see related videos, and only search for them. Being optimised for low data usage, the YouTube Go app lacks versatility, but the simple layout is easy to work on. Scrolling down, you see videos suggested as you reach the bottom of the page, and you can see a 'Show More' icon that appears near the top of the screen. This is similar to the new posts tab that you see on the Facebook mobile app.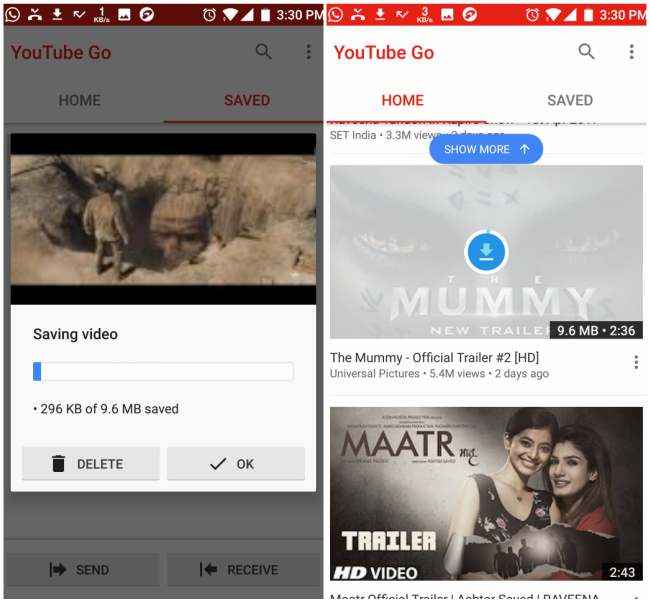 The intention of the app is offline-first. You have to download a video to watch it, and for its market, YouTube Go seems pretty well set up.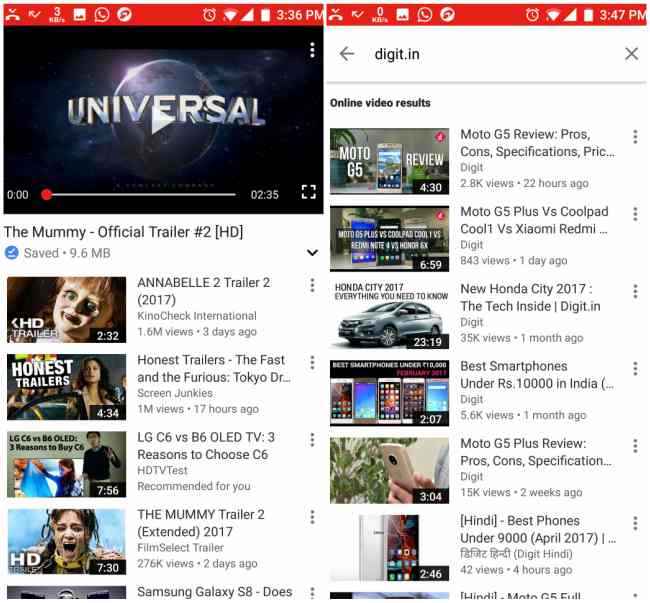 The app is still a little buggy, but that is not surprising as it is in Beta. We are running it on a OnePlus 3T smartphone and there are times when videos refuse to download, and such bugs will be ironed out soon.
The app is functional and easy to navigate, which is a step in the right direction for first-time video viewers without access to fast Internet connections. Looking ahead, YouTube Go may also be pre-loaded on basic smartphones once it is launched to the public in India.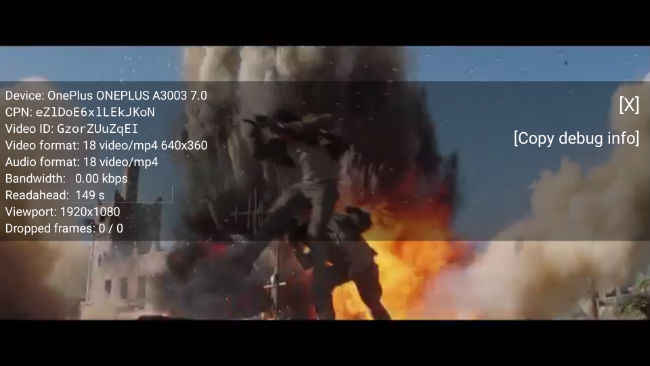 You can enable stats for nerds in YouTube Go