In focus: Hooq for Android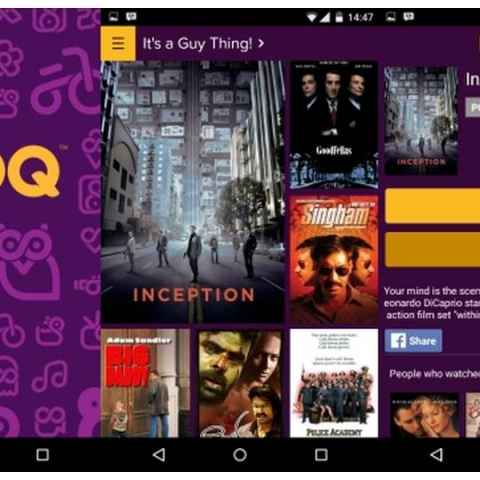 HIGHLIGHTS

If you want to try legally stream/download high quality English and Indian movies and TV shows, then Hooq can be a good alternative. Here's our first impressions of the newly launched video streaming service:
Not long ago we did a story on ways to legally download/stream movies, shows and music online. A lot of you had responded saying 'why would I pay when I can get those content online for free'. Well, as a customer, you do make sense, but not to forget it is still illegal and perhaps unethical. Success of Netflix and Hulu in the U.S. clearly shows customers if given high speed and quality broadband and good content range, they'd rather pay than pirate.
But back in India, we don't have the likes of Netflix and Hulu. A few music and video streaming apps, relatively expensive subscription plans and more importantly inconsistent broadband quality are a few factors that have delayed existence of a quality video /multimedia service in India. Cut to Hooq, a new video streaming service that just launched in India is now looking to change the trend. The service comes with a wide range of content and has been specially designed to cater to the emerging markets such as India. We spent some time with the application ahead of the official release. The application has a very simple interface with major focus on content (movies). Hooq, which will be available for Android and iOS platforms, has a wide range of Hollywood content. Hooq claims it has over 5,000 Holllywood movies and TV series.
Hooq is a partnership driven start up, which allows the service to include content from studio partners such as Warner Bros, Sony Pictures, Disney, Dreamworks, Miramax. Indian studio partners include YRF, Rajshree productions, Sri Balaji, AP International, Whacked Out Media and over 50 other studios. As you open the app, you can see a lot of new and relatively old movies from Hollywood and Bollywood. It also has a lot of regional language content. However, we would like to see more TV shows on the services ranging from popular English to Indian teleshows. As mentioned earlier, the app has a simpler interface though content discovery isn't really up to the mark. In spite of customising search to English only, we could see lot of Indian language movies. Another important and perhaps very useful feature we found missing is the option to find content on the basis of last added, users ratings and popularity. Hopefully, Hooq works on the content discovery part before the final release, and gives more customisation features.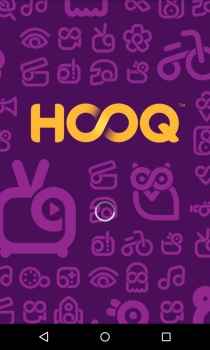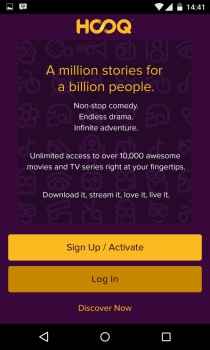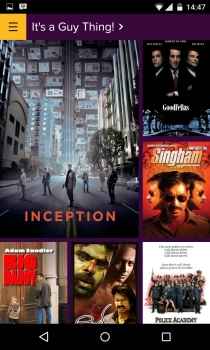 There are quite a few USPs of the service. The paid version doesn't have any ads, which saves you from distractions from pop ups and ad messages. It has an adaptive streaming which allows you to stream on slower Internet without buffering. The player has a bandwidth quality indicator, green means high quality while red means low quality. Hooq also gives you option to download content (encrypted cannot be shared). In case of slow Internet, you can download low-quality content. Offline feature is very similar to YouTube's Offline feature though Hooq gives you an option to control download quality. Hooq supports up to 5 Internet enabled devices and up to 2 simultaneous streams on separate devices. There will be a desktop version of the service soon.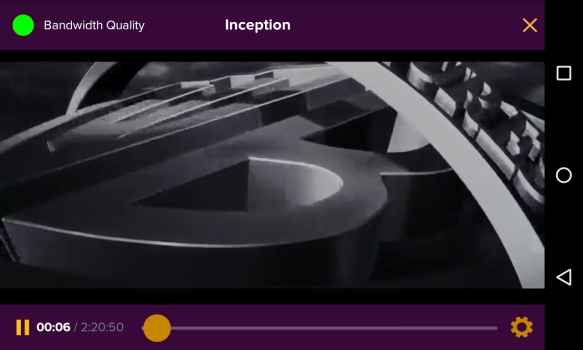 Broadband quality indicator (above); Stream quality option (below)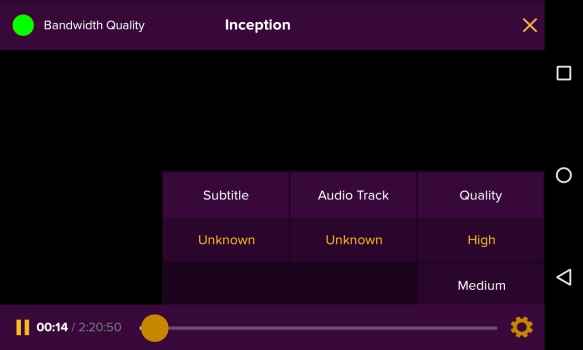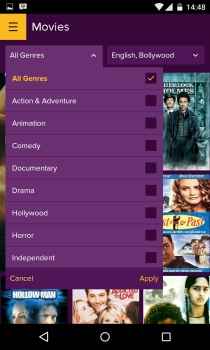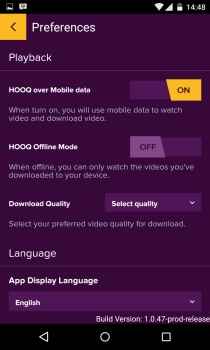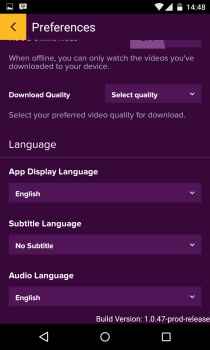 The service will be available for Rs. 199 per month. The company hasn't ruled out the option of launching sachet plans and partnerships with telecom operators – move that could work in emerging markets such as India. Hooq hasn't much of competition as there are a very few such video streaming services such as Spuul, Hotstar and Vuclip. Check out our review of Vuclip for Android. Considering the wide catalogue and features such as offline viewing and adaptive streaming make Hooq worth trying. What do you think about the Hooq? Will you give it a shot? What more features should it include? Or, you still think piracy is a better option? Share your views with us @digitindia