Disappearing Messages is just one of the many new features coming to WhatsApp. You can learn more about disappearing messages on WhatsApp here and you can check out all the new features coming to WhatsApp here. Today we are going to walk you through the process of enabling a disappearing message on WhatsApp. Users that want to use the disappearing message feature must know that once enabled, new messages sent will disappear after seven days. This is applicable for individual and group chat as well. A user may still be able to a message after it has disappeared if it is still there in his notifications stack. If media like a photo or video is sent as a disappearing message, it will still be available to the receiver if he/she has downloaded it to their device, locally.
How to enable Disappearing Messages on WhatsApp
Go to the Play Store or App Store and update the app to the latest version.
Once updated, go to a contact or group you want to chat with.
Click on the contact's name in the top left corner.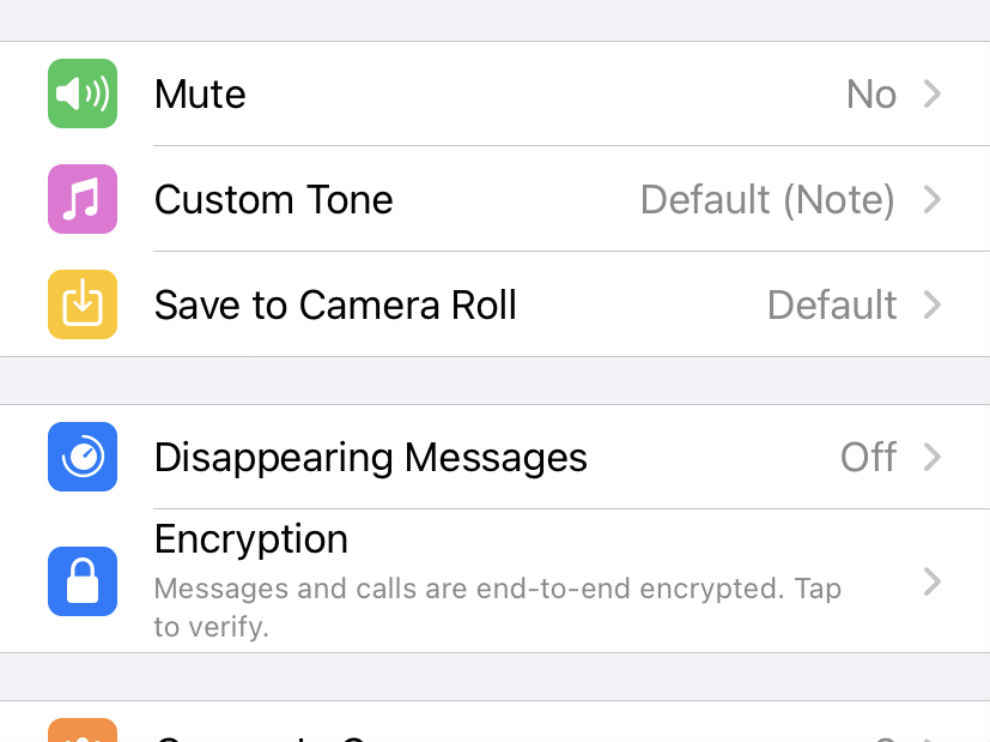 Here you will see the Disappearing Messages option.
Click on it and switch it on.
Now, whatever messages you send to the person or contact will vanish after 7 days.
Some things to keep in mind when using WhatsApp disappearing messages as per the WhatsApp FAQ page.
If a user doesn't open WhatsApp in the seven-day period, the message will disappear.
However, the preview of the message might still be displayed in notifications until WhatsApp is opened.
When you reply to a message, the initial message is quoted. If you reply to a disappearing message, the quoted text might remain in the chat after seven days.
If a disappearing message is forwarded to a chat with disappearing messages off, the message won't disappear in the forwarded chat.
If a user creates a backup before a message disappears, the disappearing message will be included in the backup. Disappearing messages will be deleted when a user restores from a backup.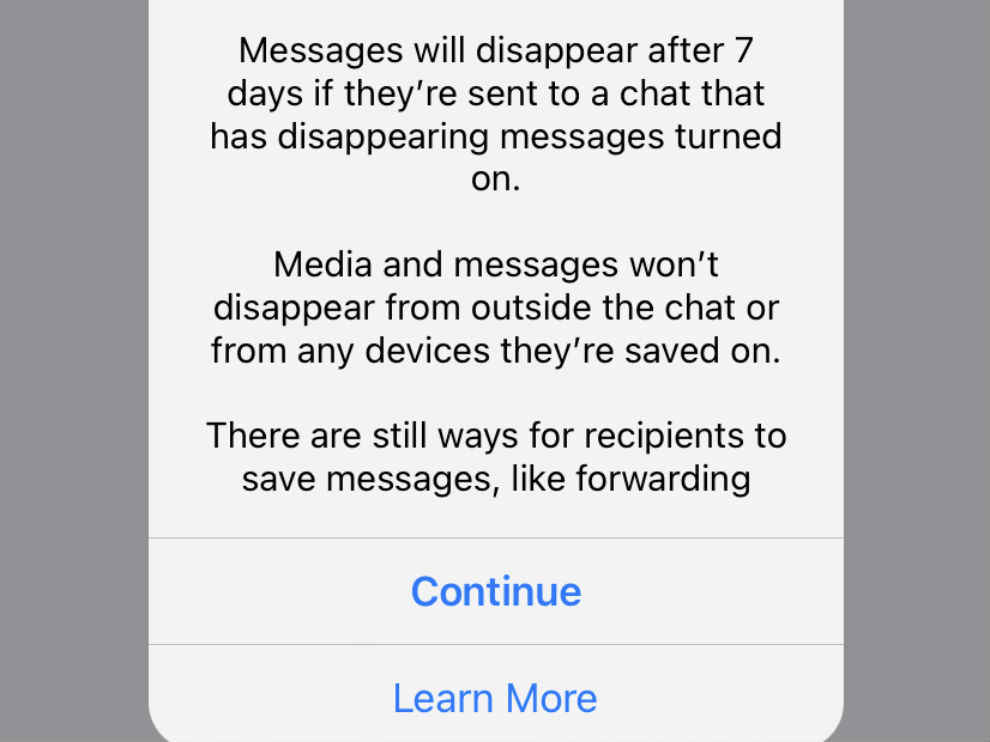 As far as media is concerned, "By default, media you receive in WhatsApp will be automatically downloaded to your photos. If disappearing messages are turned on, media sent in the chat will disappear but will be saved on the phone if auto-download is on. You can turn auto-download off in WhatsApp Settings > Data and Storage Usage".