Google-owned video network- YouTube has over 1 billion users who view hours of content every day generating billions of views. If you are planning to become a content creator on YouTube and want to share and upload your videos, this post is for you.

How to create a YouTube channel
If you have a Google account which you use to view videos on YouTube, you can use it to share, comment and upload your videos also. Setting up a YouTube channel is easy for you.
1. Simply go to your YouTube account and click sign-in in the top right corner of the page to login.
2. Then log in using your Google account with which you want your channel to be associated.
3. Head over to your YouTube settings, and then on the right corner of your screen, click on the profile icon and then click on 'Create a channel'.
4. You will get the option of creating a channel that could be in your name or a custom name for a business or brand.
5. Next, you have to add a name for your channel.
Creating a new channel name will also automatically create a new Google account within your main Google account which can be managed from the account settings. You can use this new account to like, comment, and share on other YouTube videos.

How to create a YouTube channel by creating a new Google Account
In case, you don't have a Google account, you will need to create one before you can create a YouTube channel.
1. First, you need to go to YouTube.com
2. Then Click on sign-in
3. Next click on the option to create a new Google account
4. Follow the steps asked by Google to create your Google account
Once your Google account is set up you can follow the steps mentioned above to create a YouTube channel and become a content creator.
How to customise your YouTube channel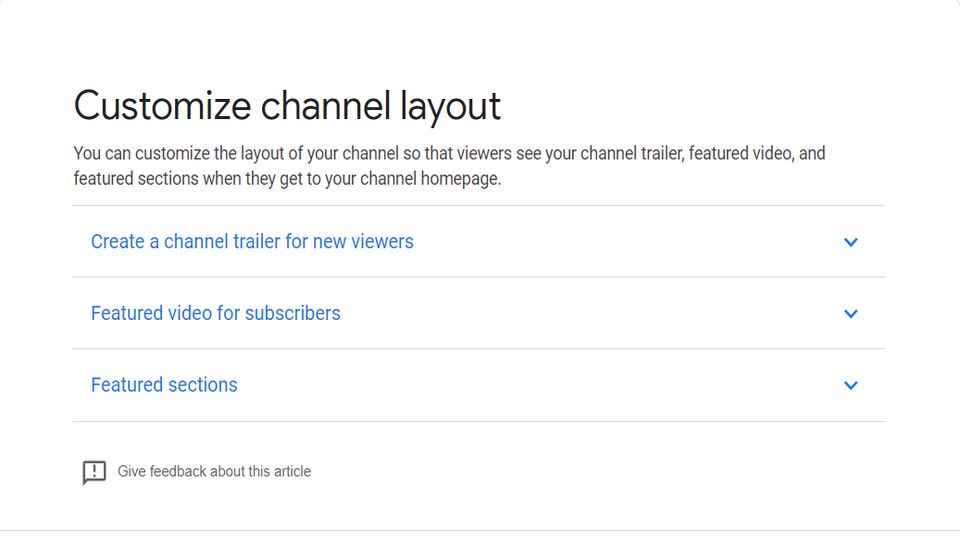 1. You can further customise your channel by uploading a profile picture.
2. You can also add a description of your channel for viewers.
3. If you have a blog or a website you can also add links to your sites or your other social media accounts on Twitter or Facebook.
4. Next, add the requisite information and you can add some cool channel art on your page. Adding channel art to your YouTube account is very important. It helps viewers get a feel about your personality as well as more about your brand.
YouTube recommends optimal image size that works across multiple devices for your channel art. YouTube recommends uploading a single 2560 x 1440-pixel image and a file size of 6 MB or smaller.
YouTube can be viewed across multiple devices whether TV, mobile, iPad, etc. The channel art appears in the background on TV's, while on desktops, laptops, and smartphones it appears as a banner across the top.

How to make your YouTube channel stand out from others
1.Optimise your description
.YouTube gives you a space to add a small description of your channel where you can write about your brand as well as the content you share. The description has a limit of 1000 characters, and you can also add some relevant keywords. The description is indexed by search engines and is also featured across YouTube in suggested channel categories.
2. Add links to your blog / social media to your YouTube account
You can add up to 5 links to your channel's banner. There is a great way to show your other blogs, social media accounts for users to check out.
3. You can also add a channel trailer for viewers
A channel trailer is a perfect way for viewers to see what kind of content your channel covers, which can make them subscribe and check out your notes. It can be a great way to grab the attention of new viewers or subscribers.
4. Lastly don't forget to add your email address/ contact details
If you are using YouTube as a small business then you should add your contact details/ email address for viewers who may be interested in your work/ brand. YouTube has a section in the channel profile where you can add your contact details for business enquiries. Go to the 'About Section' of your channel, and then go to Details. Here you will find the option to share your email address
.