Android is the only mobile platform that enables users to fiddle around with its settings and get the best and optimum performance. With a number of apps available, one can easily make their Android smartphone or tablet much more productive as well as take advantage of some great features.
We have listed out some apps for the Android enthusiast that makes your experience on Android worthwhile. Remember, some of these apps require root access, so make sure you have your Android device rooted.

1. Greenify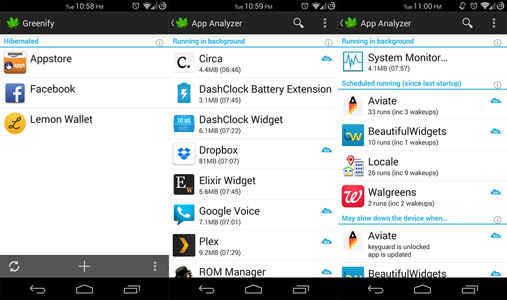 If you want to save up on battery, then you should try Greenify. This app basically kills background processes and apps that hog battery from your device. You can select the apps which you think are not so relevant and Greenify will put them to sleep so that they don't keep running. This not only saves battery but also saves up on mobile data if the apps (like emails, Facebook, Twitter) sync on regular intervals. The latest version of the app works without root access, which means you can install and run this app on almost any Android device. But in order to unleash its true potential, it works best on a rooted device.

2. Titanium Backup pro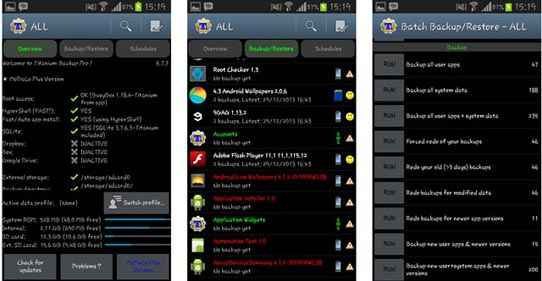 One of the best backup tools available for Android is Titanium Backup Pro. The app requires root access and lets you back-up all of your apps along with your data. It even lets you backup your system apps in case you plan to change your smartphone or just plan to change your ROM. One of the best features of Titanium is that you can uninstall any app from your device meaning that all the unnecessary bloat-ware apps that you don't use can be removed from your device. Just a word of caution, do not remove any Android system related apps as you could end up damaging the operating system files. Titanium backup pro is available on the Google Play store for Rs. 413.

3. Root Browser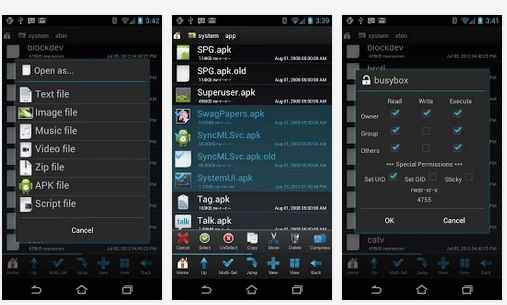 This is your traditional file manager application which allows you to access all of your files and folders. You can move, copy or delete files, open or create zip files, sort your files in any order, share files with anyone, etc. Once you have rooted your device this app will let you access your system files and set read and write permissions of files and folders. Root browser is a very useful app as it makes the task for searching files and folders very easy.
4. AirDroid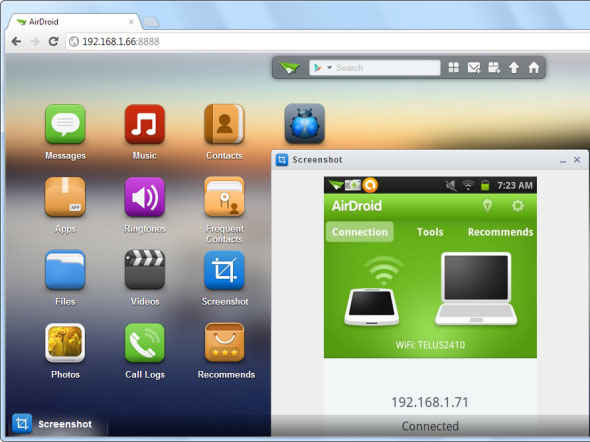 If you want to control and manage your Android device without the hassles of plugging in cables or installing various drivers, then AirDroid is the solution. It's one of the easiest ways to wirelessly transfer files between your phone or tablet and your PC. Just install the PC software and the AirDroid app onto your Android device, connect via an IP address and that is all. AirDroid also serves as a dashboard for your device when you're on your PC which means you can send a text message or manage your apps directly from your PC's browser.
5. Clean Master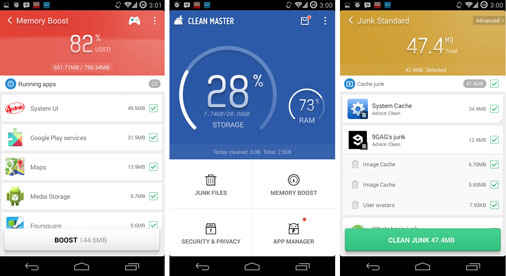 A very useful tool to have is Clean Master which helps you to keep your Android device free of temporary and unused files which are not required by the system. You can (and should) periodically clean your device's memory to free space. Files left behind by various apps, cache, temporary files, image files etc. can all be removed safely with the Clean Master app. The app also clears up your RAM, and also can be used to remove unwanted applications from your device.