The end of the year is upon us and it's time to sort out the best of the best. Google has announced its list of the best games that were launched on the Play Store this year. The list features games from multiple genres such as First Person Shooters, MOBAs, Sports and more. People were asked to vote for their favourite game of the year. So there are games that should suit anyone's taste.
Once the votes were counted, the final winner of the 2019 Google Play User's Awards was Call of Duty: Mobile. But instead of focusing on only that game, let's have a quick look at all the other games that were nominated, in no particular order.
Let's start off with the winner. Call of Duty: Mobile is a multiplayer focused game that lets mobile users experience some of the multiplayer clashes that Call of Duty's console and PC versions are known for. Players can not only play battle royale, but also traditional 5v5 death matches, as well as a zombie mode where players team up to battle hordes of zombies. However, the game was up against some stiff competition, which makes the result even more impressive. Unlike its PC and console brethren, the game is multiplayer only. So an internet connection is a must. But having an internet connection is not enough, the operator needs to offer good latency in order to make gaming an enjoyable experience. Otherwise, the actions that happen on screen, and your reaction to that will differ greatly.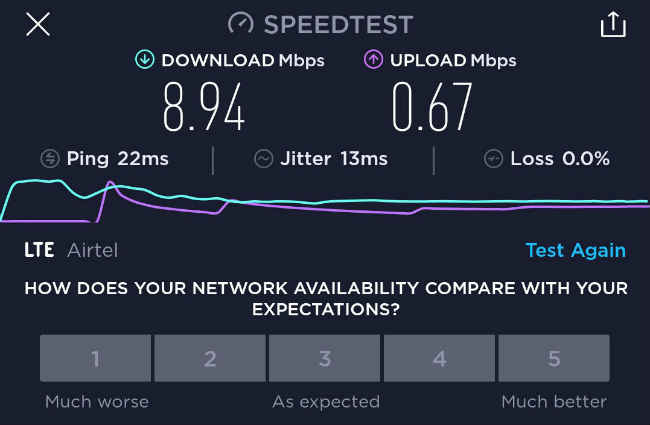 A ping of less than 50ms should be more than enough for a smooth gameplay experience
The Indian Air Force's game, IAF: A Cut Above was also nominated for the awards. The game lets players take to the skies in a variety of aircrafts operated by the air force. The missions range from bombing targets, intercepting enemy aircraft to even providing humanitarian aid. The game also has a multiplayer component that lets players play together.
Raid: Shadow Legends was another game that was nominated for the awards. The game plays a lot like most other Massive Online Battle Arenas. So players will be able to take control of a champion character and play together with other players as they raid dungeons and level up their champions.
Brawl Stars is a game from the makers of Clash of Clans and sees you team up with 5 other players in short matches. These are multiple types of matches such as Gem Grab, Showdown, Heist, Bounty, and Brawl Ball.
Harry Potter: Wizards Unite is from the same guys that gave the world Pokemon Go. You travel around the world, casting spells, saving creatures, overcoming threats and more. You also collect ingredients to brew potions and other helpful ingredients. Since you will be traveling a lot, you would need good network connection wherever you go. According to a report by Ookla, Airtel's 4G network covered 90% of India.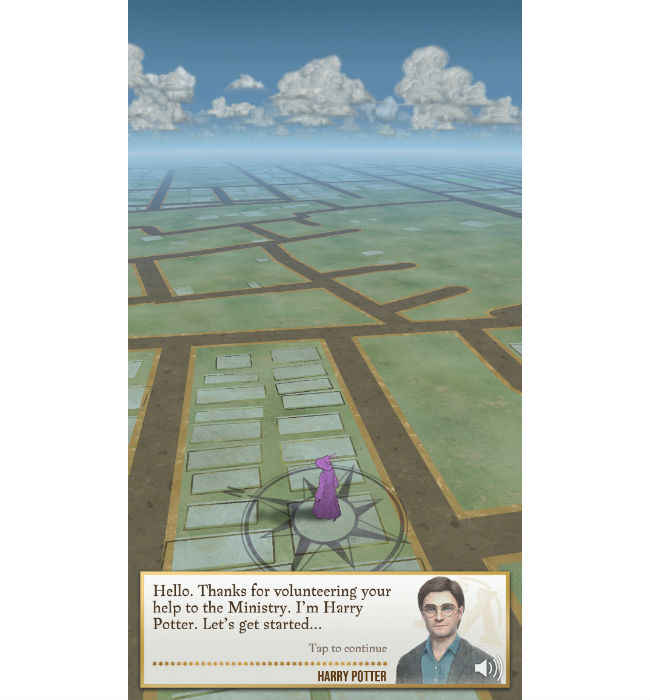 Harry Potter: Wizard's Unite sees players travel the world in order to complete objectives
Masala Madness: Cooking Game is aimed at those players who always dreamed of having their own food truck. The game sees players going around the globe, whipping up delicious dishes to serve to your customers.
Ludo All Star - Online Classic Board Game takes the classic game of Ludo, and makes it available for online play. So you can play against people from all around the world. Players can also place bets online with the in-game currency.
Stick Cricket Live lets you play 1v1 matches against strangers from around the world. Players face each other for three overs, so the matches are short and simple. The player with the highest score wins.
If you thought Rovio was done with the Angry Birds, then you'd be wrong. Angry Birds Dream Blast sees players popping bubbles instead of flinging birds. So the game is more of a puzzle game, that sees you using your head.
While many of the games on the list are free to download, they do come with some in-game transactions. Google gives users the option to pay any amount via their telecom subscriber. So if an Airtel subscriber makes a purchase from the Google Play Store, the amount would instead be added to their bill. So at the end of their billing cycle, customers would get an itemised bill of all their purchases.
It should be noted that many of the games mentioned on the list have a online/multiplayer component. As such, you will need an internet connection to play most of these games and therefore, having the right internet connection can make the difference between winning and losing. According to an Opensignal's recent Mobile Network Experience Report, Airtel offered the best download speed experience with a score of 9.6 Mbps. This means that Airtel subscribers can download these games very quickly. (Analysis in Opensignal Insight link , published October 2019. © 2019 Opensignal Limited). So, if they find themselves getting bored in the waiting room, they can quickly download a game and pass the time. Further, Airtel also came second in terms of 4G availability and Latency. These two are vital in making sure that players get a smooth gameplay experience with minimal lag.
[Brand Story by Airtel]